Award-winning writers in short form.
Click here for additional new Prepub Alert columns
Brinkley, Jamel. Witness: Stories. Farrar. Aug. 2023. 240p. ISBN 9780374607036. $26. LITERARY
Chang, Alexandra. Tomb Sweeping: Stories. Ecco. Aug. 2023. 256p. ISBN 9780062951847. pap. $18.99.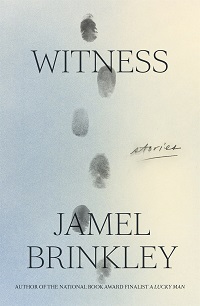 CD. LITERARY
Hadley, Tess. After the Funeral and Other Stories. Knopf. Jul. 2023. 240p. ISBN 9780593536193. $28. LITERARY
Millhauser, Steven. Disruptions: Stories. Knopf. Aug. 2023. 288p. ISBN 9780593535417. $28. LITERARY
Oates, Joyce Carol. Zero Sum: Stories. Knopf. Jul. 2023. 272p. ISBN 9780593535868. $29. LITERARY
Watkins, LaToya. Holler, Child: Stories. Tiny Reparations: Random. Aug. 2023. 224p. ISBN 9780593185940. $27. LITERARY
From National Book Award finalist Brinkley, Witness offers 10 New York City–set stories about characters from children to ghosts who must decide whether or not to take moral action (75,000-copy first printing). From a National Book Foundation 5 Under 35 honoree, Chang's Tomb Sweeping sweeps across the United States and Asia as characters from immigrants to expectant parents to bonding strangers plumb the concept of loyalty (50,000-copy first printing). In After the Funeral and Other Stories, Windham-Campbell honoree Hadley shows how events can reverberate for a lifetime, as when a woman meets someone connected to her father's death decades later and long-estranged sisters ignore each other when they inadvertently meet at a fancy hotel. The Pulitzer Prize–winning Millhauser's Disruptions reveals the unsettling oddness within the everyday, as a woman drinks alone in her well-appointed home and a caller is drawn into heartfelt meditations by a prerecorded customer service message. In Zero Sum, the acclaimed Oates returns with high-stakes stories that include a woman confiding her fears about a stalker to the wrong person and teenage girls bent on punishing a sexual predator in their midst. Watkins follows up the warmly received debut novel Perish with a debut collection, Holler, Child, that continues her exploration of family in a Texas setting.