Several new works of fiction tackle multigenerational family drama, Tudor expert Alison Weir's new novel stars the naive Katheryn Howard, and a guide to taking your cheese boards to the next level top this week's list of new titles.
Several new works of fiction tackle multigenerational family drama, Tudor expert Alison Weir's new novel stars the naive Katheryn Howard, and a guide to taking your cheese boards to the next level top this week's list of new titles.
FICTION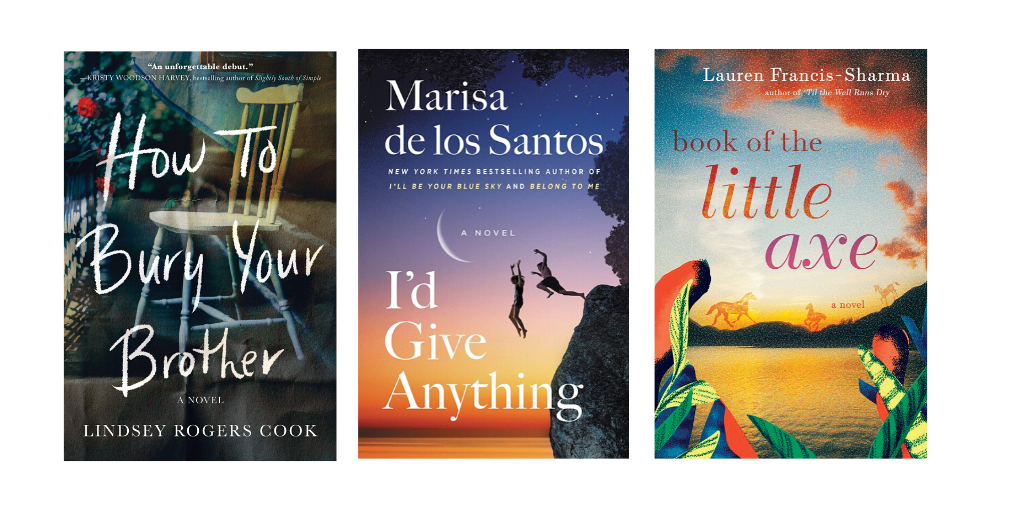 How To Bury Your Brother by Lindsey Rogers Cook
When Alice finds a bundle of letters written by her late brother, she sets out to deliver them nine years after his death. An insightful, intriguing debut.
I've Give Anything by Marisa de los Santos
Ginny's husband gets fired for having an affair with an 18-year-old intern, her mother is dying, and her daughter is struggling with anxiety. The present collides with the past in this sharply drawn domestic drama.
Book of the Little Axe by Lauren Francis-Sharma
A multigenerational historical drama set in the 1830s in what would become Montana as Rosa, a Trinidadian American, pushes against the expectations imposed upon dark skinned women of her time. Highly recommended for book groups.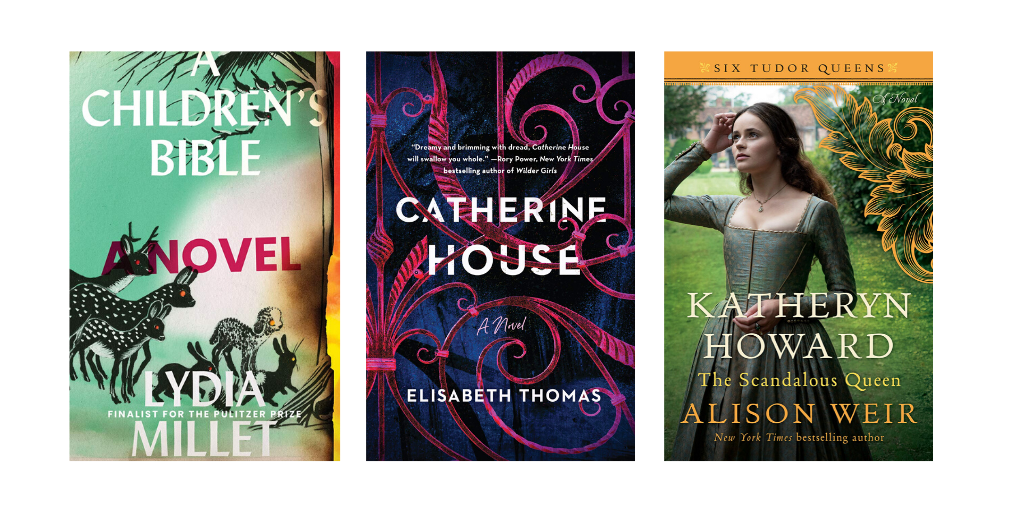 A Children's Bible by Lydia Millet
A group of adults and their combined 12 children gather at a sprawling estate for a college reunion. The kids are left to their own devices as the parents indulge in Bacchanalian delights during a power outage—chaos ensues.
My Mother's House by Francesca Momplaisir
A haunting read about domestic violence and sexual brutality, this debut is told from the point of view of the protagonist and villain, Lucien, who brings his wife and three daughters from Haiti to Queens, NY.
Katheryn Howard: The Scandalous Queen by Alison Weir
The best-selling author and historian continues her series of historical fiction looking into the lives of each of Henry's ill-fated wives. This time, the subject is poor Katheryn Howard, the teen destined to lose her head. For fans of Phillippa Gregory.
MYSTERY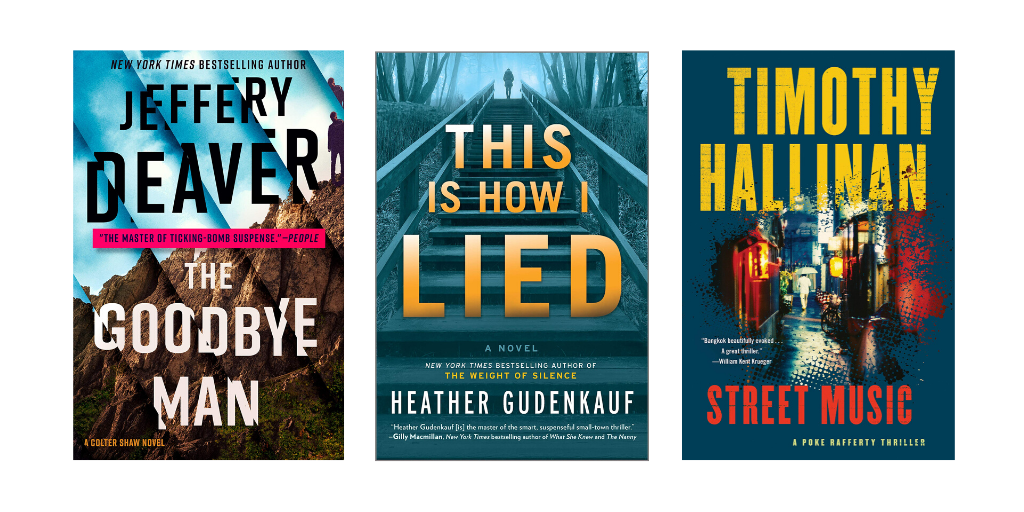 The Goodbye Man by Jeffrey Deaver
In this second installment of Deaver's "Colter Shaw" series, the tracker goes on the hunt for two suspects in a hate crime.
This Is How I Lied by Heather Gudenkauf
Maggie found the body of her best friend in a cave as a teenager—a murder which has gone unsolved for 25 years. Now a detective herself, Maggie is hopeful that new evidence may help close this cold case once and for all. By the author of the popular Before She Was Found.
Street Music by Timothy Hallinan
This final installment in the "Poke Rafferty" series finds Poke and his wife adjusting to life with a new baby just as his good friend suddenly goes missing.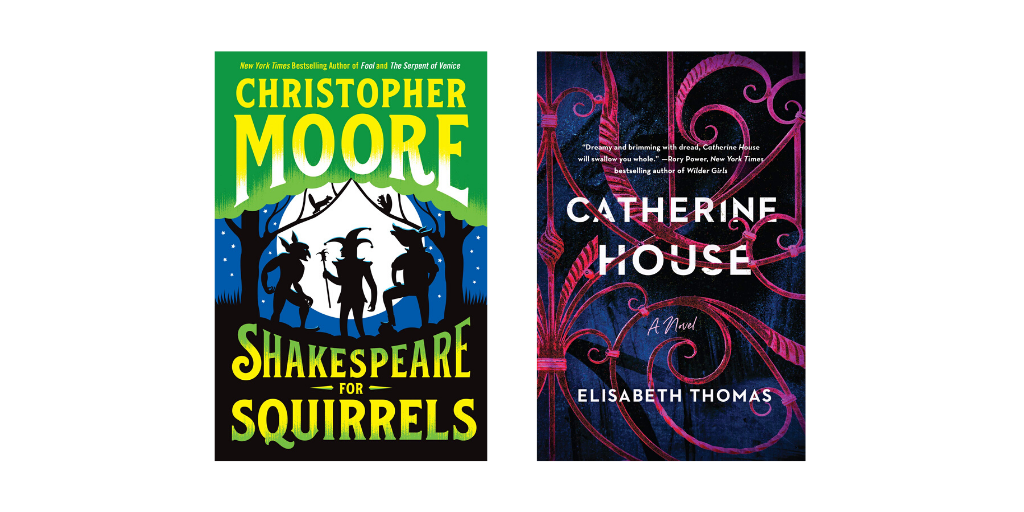 Shakespeare for Squirrels by Christopher Moore
The third novel in this quirky mystery series featuring Shakespearean characters and settings sees Pocket the Fool and his friends in Athens trying to solve Puck's murder, save the fairies from King Oberon, and help some mixed-up lovers.
Catherine House by Elisabeth Thomas
A psychological thriller set in an elite, secluded college where secrets run rampant.
NONFICTION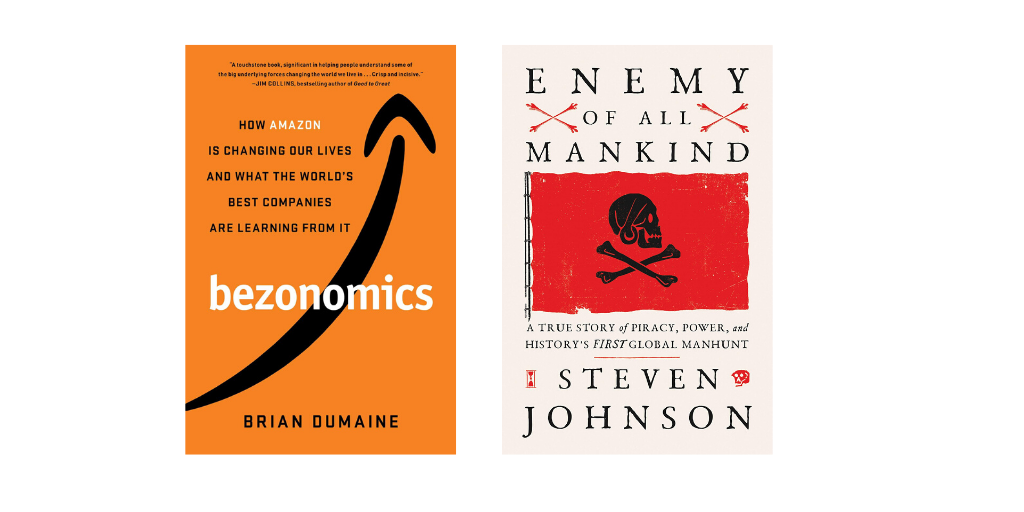 Bezonomics: How Amazon Is Changing Our Lives and What the World's Best Companies Are Learning From It by Brian Dumaine
A deep dive into Amazon's business model and how they use A.I. and big data.
Enemy of All Mankind: A True Story of Piracy, Power, and History's First Global Manhunt by Steven Johnson
An engrossing history of one of the most notorious acts of piracy ever committed.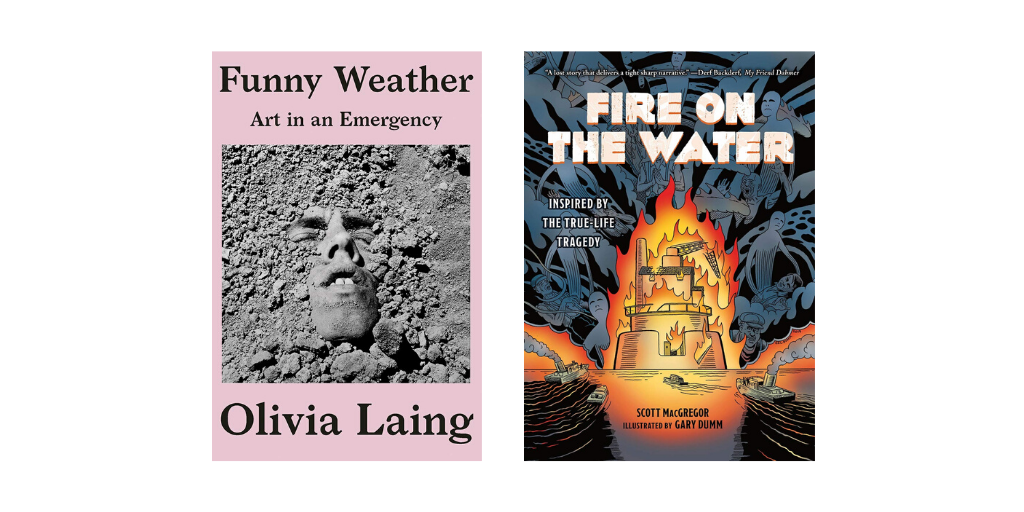 Funny Weather: Art in an Emergency by Olivia Laing
A collection of art, literary, and cultural criticism by the author of The Lonely City, tackling everything from Brexit and Trump to Jean-Michel Basquiat and Georgia O'Keeffe.
Fire on the Water by Scott MacGregor
This stirring and visually captivating graphic novel chronicles the horrific true story of the 1916 Waterworks Tunnel disaster.
COOKING & FOOD
That Cheese Plate Will Change Your Life: Creative Gatherings and Self-Care with the Cheese by Numbers Method by Marissa Mullen
Take your cheese board game to the next level.
Plants-Only Kitchen: Over 70 Delicious, Super-Simple, Powerful, and Protein-Packed Recipes for Busy People by Gaz Oakley
Simple vegan recipes that take less than 15 minutes.
The World Eats Here: Amazing Food and the Inspiring People Who Make It at New York's Queens Night Market by John Wang and Storm Garner
Mouth-watering recipes from the annual international food festival, plus interviews with the inventive chefs.
BIOGRAPHY & MEMOIR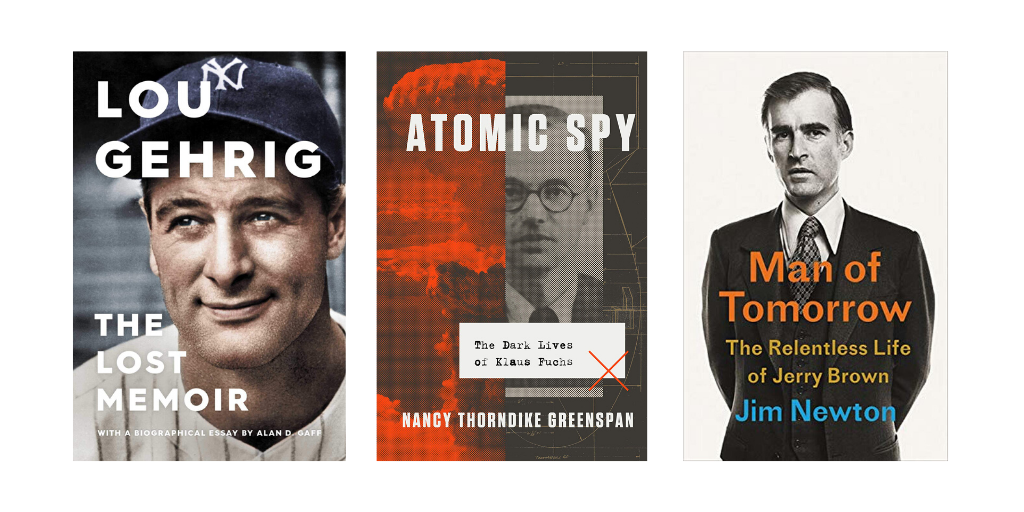 Lou Gehrig: The Lost Memoir by Alan D. Gaff
Memoirs from the "Iron Horse" compiled from little-known dispatches to the Oakland Tribune.
Atomic Spy: The Dark Lives of Klaus Fuchs by Nancy Thorndike Greenspan
The enthralling true story of how Klaus Fuchs became a scientist and double agent.
Man of Tomorrow: The Relentless Life of Jerry Brown by Jim Newton
An insider's look at the public and private life of the four-term California governor.