Sweeping from the Mexican-American War to the Civil War era to World War II.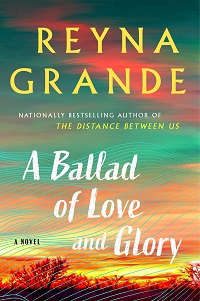 Click here for additional new Prepub Alert columns
Barr, Lisa. Woman on Fire. Harper. Mar. 2022. 416p. ISBN 9780063211261. $26.99; pap. ISBN 9780063040885. $16.99. HISTORICAL/WORLD WAR II
Ambitious young journalist Jules Roth is thrilled to land a job with leading investigative reporter Dan Mansfield but surprised by her first assignment: he needs her to locate celebrated Expressionist artist Ernst Engel's Woman on Fire, stolen by the Nazis 75 years ago. Alas, sly gallerist Margaux de Laurent wants to find the painting, too. From the author of IPPY Award winner Fugitive Colors, optioned for film; with a 150,000-copy paperback and 25,000-copy hardcover first printing.
Fowler, Karen Joy. Booth. Putnam. Mar. 2022. 480p. ISBN 9780593331439. $28. lrg. prnt. HISTORICAL/CIVIL WAR ERA
Author of the Man Booker short-listed, Pen/Faulkner Award–winning We Are All Completely Beside Ourselves, Fowler here reimagines the life and times of one of U.S. history's most wrenchingly awful figures: John Wilkes Booth. She starts in 1822 with a remote cabin 30 miles northeast of Baltimore, where gifted but emotionally unbalanced Shakespearean actor Junius Booth presides over a family that finally amounts to ten children, including John. The Booths take center stage as the country's top theatrical family, but their secrets and scandals mount as the country burns its way toward the Civil War.
Grande, Reyna. A Ballad of Love and Glory. Atria. Mar. 2022. 384p. ISBN 9781982165260. $27. HISTORICAL
With U.S. troops surging toward the Rio Grande in what would become the Mexican-American War, Texas Rangers kill Mexican healer Ximena's husband, and Ximena becomes an army nurse to help her country resist the unprovoked invasion from the north. Irish immigrant John Riley also serves the cause, so shocked by the U.S. Army's treatment of his fellow Irishmen that he swims the Rio Grande to join the Mexican army, eventually leading a company of immigrants and expatriates, mostly deserters, dubbed the Saint Patrick's Battalion. Ximena and John care for each other, but will their love survive these fiery times? From National Book Critics Circle finalist Grande; with a 100,000-copy first printing.
Myers, Adele. The Tobacco Wives. Morrow. Mar. 2022. 352p. ISBN 9780063082939. $27.99. lrg. prnt. HISTORICAL
In 1947, Maddie Sykes joins her aunt's flourishing sewing business in Bright Leaf, NC, the tobacco capital of the South, and soon becomes lead dressmaker for the town's most important women. She's puzzled, though, by the spate of illnesses troubling these women, and as she discovers its cause, she's in a bind: how can she challenge Big Tobacco, which rules the town and its fortunes? Debuter Myers gets a 100,000-copy first printing.
Quinn, Kate. The Diamond Eye. Morrow. Mar. 2022. 400p. ISBN 9780062943514. $27.99. lrg. prnt. HISTORICAL
A librarian tending a young son in often snow-blanketed Kiev, Mila Pavlichenko finds her life upended when Hitler's forces invade the Soviet Union and she is sent to join the fighting. She soon becomes a crack sniper, dubbed Lady Death by the Nazis, and after her 300th kill she is sent to the United States on a goodwill tour. There she befriends First Lady Eleanor Roosevelt and draws closer to a fellow sniper, but an enemy from her past is lurking. The author of the New York Times best-selling Rose Code bases her latest on a true story; with a 200,000-copy first printing.
Ryan, Erin Kate. Quantum Girl Theory. Random. Mar. 2022. 288p. ISBN 9780593133439. $27. Downloadable. HISTORICAL
Inspired by the 1946 disappearance of wealthy white Bennington student Paula Jean Welden, this debut considers the mythmaking that often emerges when young women go missing. Mary, as she is called here, is first seen in 1961 as a clairvoyant with a buried past who hustles for reward money. A poster about a vanished white girl draws Mary to a small Southern town, but two Black girls are also unaccounted for—why weren't they on the poster?—and Mary is also troubled by visions of alternate lives that suggest what might have happened to her. Did she become a circus showgirl? A McCarthy-era informant? Why do false sightings and rumors spring up around such disappearances? Can Mary herself be trusted? Smart, edgy reading from a James Jones First Novel Fellow.
Williams. Sheila. Things Past Telling. Amistad: HarperCollins. Mar. 2022. 288p. ISBN 9780063097070. $25.99. CD. HISTORICAL
At the heart of this epic is Maryam Prescilla Grace—a.k.a Momma Grace, though she alone knows her birth name—who was born in West Africa in the mid-1700s, captured at age 11, and after the Atlantic crossing enslaved by numerous owners. Having learned midwifery from a Caribbean-born wise woman whose skills blended the practices of African, Indigenous, and European women, Mama Grace lives in delicate balance as she provides her service to both her owners and her community, and she endures, breathtakingly, for more than 100 years. Williams was inspired by the story of a 112-year-old woman she discovered in an 1870 U.S. Federal census report for Ohio and also draws on her own real-life ancestors. With a 50,000-copy first printing.