From the 1600s to Hollywood.
Click here for additional new Prepub Alert columns
Cantor, Rachel. Half-Life of a Stolen Sister. Soho. Jul. 2023. ISBN 9781641294645. $26. HISTORICAL
Cantor, who's won good attention for her two previous novels, e.g., Good on Paper, enters wholeheartedly into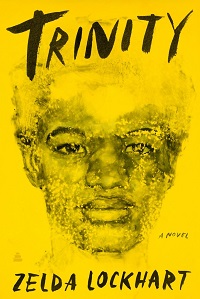 the novelist's game with a new work about the Brontë sisters. Partly fact-based, partly wildly inventive, it varies in setting and style to bring us three different sisters and their writing processes.
Hay, Alex. The Housekeepers. Graydon House. Jul. 2023. 304p. ISBN 9781525805004. $30. HISTORICAL
Housekeeper at one of the grandest houses in Edwardian Mayfair, Mrs. King is shocked when she is inexplicably dismissed from her position. But she quickly rallies, calling on the smarts she acquired from growing up among con artists and thieves, and puts together a plan for revenge that will take place on the night of the house's eagerly anticipated costume ball. A debut with a 100,000-copy first printing.
Lockhart, Zelda. Trinity. Amistad: HarperCollins. Jul. 2023. 256p. ISBN 9780063160958. $27.99. CD. HISTORICAL
A Hurston-Wright finalist for The Fifth Born, Lockhart returns with the story of Lottie Rebecca Lee, a North Carolina Black girl born as her family's daughter-spirit and primed both to plumb the suffering of her grandfather and father and to heal all three generations of her family. With a 50,000-copy first printing.
Lynch, Lindsay. Do Tell. Doubleday. Jul. 2023. 352p. ISBN 9780385549370. $28. HISTORICAL
Hollywood's Golden Age is fast dimming for character actress Edie O'Dare, who's gotten nowhere and has just a year left on her contract. Then she helps a rising starlet publish her accusations about an A-list actor's assault, and she's got a new career as a gossip columnist. But her old friends don't like the secrets she's sharing, and soon she's in the midst of a trial with big choices to make. From debuter Lynch, a longtime indie bookseller.
Mosse, Kate. The Ghost Ship. Minotaur: St. Martin's. (Burning Chambers, Bk. 3). Jul. 2023. 480p. ISBN 9781250202208. $29. HISTORICAL
The New York Times best-selling Mosse's "Burning Chambers" series concerns the Joubert family and opened during the religious wars–wrought 1500s. Now it's 1628, and Louise Joubert has disguised herself as a man to escape a longstanding family feud. With Anna Van Raay, also disguised and running from an unjust accusation that would mean death, she's hiding aboard a vessel that's become a "ghost ship," its guns silenced and many of its crew dead as it drifts off the Barbery Coast. With a 40,000-copy first printing.