Reads from award-winning authors.
Click here for additional new Prepub Alert columns
Aboulela, Leila. River Spirit. Grove. Mar. 2023. 400p. ISBN 9780802160669. $27. LITERARY
In the late 1800s, Sudan is moving toward independence, with Ottoman control weakening, British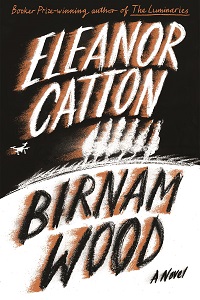 conquest not yet arrived, and a revolutionary leader—the self-proclaimed Mahdi of Islamic eschatology, prophesized to bring justice at the world's end—on the rise. Orphaned Akuany and her brother have been taken in by pious young merchant Yaseen, who considers the Mahdi false, and the narrative follows her coming-of-age in a tumultuous climate. From Aboulela (Elsewhere, Home), the inaugural Caine Prize winner and three-time Orange Prize nominee.
Adjapon, Bisi. Daughter in Exile. HarperVia. Mar. 2023. 400p. ISBN 9780063089020. $27.99. CD. LITERARY
Boasting a university degree, a good job, and a busy social life in Senegal, Lola is riding high when she falls for Armand, a marine stationed at the U.S. embassy. She eagerly anticipates an exciting new life in the United States, but her mother, a high court judge in Ghana, opposes the match. Mother was right: the life of an undocumented immigrant in an unrecognizable and sometimes hostile new environment is not what Lola expected. A U.S. debut for Caine Prize nominee Adjapon.
Barry, Sebastian. Old God's Time. Viking. Mar. 2023. 256p. ISBN 9780593296103. $27. LITERARY/PSYCHOLOGICAL
Living in a lean-to snuggled up against a white Victorian Castle in seaside Dalkey, Ireland, retired policeman Tom Kettle leads an uninterrupted existence until two former colleagues show up, pumping him about a decades-old case he would rather forget. Then there's the troubled young mother who moves in next door, reminding Tom of his own lost family. From two-time Costa winner and two-time Booker short-listed Barry.
Catton, Eleanor. Birnam Wood. Farrar. Mar. 2023. 432p. ISBN 9780374110338. $28. CD. LITERARY
Founder of the guerrilla gardening group Birnam Wood, which plants crops in neglected spots like roadsides and untended parks, Mira Bunting sees an opportunity following a major landslide; beyond the rumble, they can create a huge, sustainable farm on abandoned land. The only problem: billionaire Robert Lemoine wants the land to build a bunker. Can they work together? From the author of Luminaries, winner of Man Booker and Governor General's honors; with a 250,000-copy first printing.
Clifford, Stephanie. The Farewell Tour. Harper. Mar. 2023. 352p. ISBN 9780063251137. $27.99. CD. LITERARY
In 1980, country and western star Lillian Waters has organized a coast-to-coast farewell tour, relishing the glory of playing live music to packed houses one last time. But she's facing some demons, too; on her last stop, she'll visit the farm and the sister she left behind at age 10. Threaded throughout: Lillian's early days in the Depression and World War II eras and her flame-throwing rise to stardom. From the author of the New York Times best-selling Everybody Rise.
Hanks, Tom. The Making of Another Major Motion Picture Masterpiece. Knopf. Mar. 2023. 400p. ISBN 9780525655596. $32.50. LITERARY
A burnt-out soldier returns home from World War II, then vanishes after meeting his gifted young nephew. The nephew grows up to create underground comic books in Oakland, CA, including one featuring a World War II fighting hero inspired by his uncle, with whom he reunites. In the present day, the comic book is rediscovered and inspires multimillion-dollar superhero action film whose workings two-time Academy Award–winning actor Hanks should detail with verve and grace.
Lacey, Catherine. Biography of X. Farrar. Mar. 2023. 416p. ISBN 9780374606176. $28. LITERARY
When convention-smashing artist X unexpectedly drops dead, her grieving widow, CM, commits herself to writing X's biography and discovers well-kept secrets and destructive patches in X's life that she never knew. Meanwhile, she studies the history of the Southern Territory, a fascist theocracy that divided from the United States after World War II. From NYPL Young Lion Lacey; with a 75,000-copy first printing.
McKenzie, Elizabeth. The Dog of the North. Penguin Pr. Mar. 2023. 336p. ISBN 9780593300695. $27. LITERARY
Her marriage may be done, her job tossed aside, her mother and stepfather long missing, and her doctor grandmother under investigation, but optimistic Penny still believes in fresh beginnings. That's why she's on a road trip in a lumbering van named Dog of the North, encountering many a twist and turn in her upbeat, offbeat journey. From the author of the Baileys short-listed, National Book Award long-listed The Portable Veblen.
Ma, Kathryn. The Chinese Groove. Counterpoint. Jan. 2023. 304p. ISBN 9781640095663. $27. LITERARY
Burdened by the scorn heaped on his family and the ongoing grief of his widowed father, 18-year-old Shelley flees China's Yunnan Province and arrives hopefully in the United States, only to find his relatives there splintered and struggling and entirely uninterested in him. The only way to make his own dream come true is to work at bringing them together. From Iowa Short Fiction Award winner Ma, twice named a San Francisco Public Library Laureate.
Pylväinen, Hanna. The End of Drum-Time. Holt. Jan. 2023. 368p. ISBN 9781250822901. $28.99. LITERARY
In the 1850s Scandinavian tundra, Lutheran minister Mad Lasse finally succeeds in converting one of the native Sámi reindeer herders, who leaves headstrong son Ivvár to singlehandedly manage their herd. Then Ivvár and Mad Lasse's daughter Willa fall in love, with Willa following the annual reindeer migration north to the sea. A story of crossing cultures and beliefs from Whiting Award winner Pylväinen (We Sinners); with an 80,000-copy first printing.
Row, Jess. The New Earth. Ecco. Mar. 2023. 592p. ISBN 9780062400635. $29.99. CD. LITERARY
In the early 2000s, Naomi Wilcox informed her children that their biological father was Black, shattering their Jewish, Upper West Side, New York, family; college-age daughter Bering promptly became a peace activist on Palestine's West Bank and was killed by Israeli sniper fire. Now daughter Winter is getting married and hopes to bring her remaining family together again. From Whiting Award winner Row; compared to Roberto Bolaño's 2666, which gives you a feel for the writing.
Schine, Cathleen. Künstlers in Paradise. Holt. Mar. 2023. 272p. ISBN 9781250805904. $27.99. LITERARY
While job hunting, slightly lost New Yorker Julian Künstler is trapped in Los Angeles by COVID and ends up bunking with feisty 93-year-old grandmother Mamie, whose family arrived in California in 1939 from Vienna. And has she got stories to tell about the community that surrounded them—from the Jewish artists and intellectuals who fled Hitler to the likes of Christopher Isherwood and Greta Garbo. From the author of theNew York Times best-selling The Three Weissmanns of Westport; with a 125,000-copy first printing.
Simpson, Mona. Commitment. Knopf. Mar. 2023. 432p. ISBN 9780593319277. $29. Downloadable. LITERARY
It's the 1970s, and Los Angeles–based single-mother Diane Aziz has always worked to give her children what she never had; having illegally secured them spots at a classy public school, she's just dropped older son Walter at Berkeley. Then, deeply depressed, she enters a California state hospital as daughter Lina dreams of attending an Ivy League school like her friends and younger son Donny slides into beach going and drug use. Acclaimed novelist Simpson (Off Keck Road, Casebook) is publisher of the Paris Review.
Yan Lianke. Heart Sutra. Grove. Mar. 2023. 416p. tr. from Chinese by Carlos Rojas. ISBN 9780802162199. $27. LITERARY
Located at the National Politics University in contemporary Beijing, the Religious Training Center is a place of study for disciples of China's five main religions—Buddhism, Daoism, Protestantism, Catholicism, and Islam. Here, Buddhist nun Yahui and Daoist master Gu Mingzheng draw close even as an official competition among the religions is being arranged. From the Franz Kafka Prize–winning Yan, two-time finalist for the Man Booker International Prize.