Click here for additional new Prepub Alert columns
Ackerman, Elliot. The Fifth Act: America's End in Afghanistan. Penguin Pr. Aug. 2022. 304p. ISBN 9780593492048. $22. POLITICS/MEMOIR
A former U.S. Marine and CIA paramilitary officer in Afghanistan and Iraq, Ackerman deepened our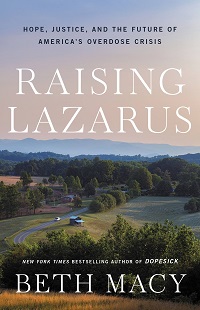 understanding of war with three novels, including the National Book Award–nominated Dark at the Crossing, and two Andrew Carnegie long-listed works of nonfiction. Here he documents the end of the longest war in U.S. history as he explains how he converged on the Kabul airport with friends, journalists, veterans, and former colleagues to help negotiate the safe evacuation of hundreds of Afghan nationals who had assisted U.S. military and intelligence communities. What results is a view of 20 years' worth of conflict, encompassed in a week and highlighting the commitment of those who fought.
Jin, Keyu. The New China Playbook: Beyond Socialism and Capitalism. Viking. Aug. 2022. 320p. ISBN 9781984878281. $28. ECONOMICS
A London School of Economics professor and adviser to the China Banking Regulatory Commission, born in China and U.S.-educated Jin offers a far-reaching picture of how China became a world financial power, focusing on the radical break from mostly state-owned enterprises that led to the current entrepreneur-driven economy. She also looks to the future as she presents China as an economic model for the world.
Macy, Beth. Raising Lazarus: Hope, Justice, and the Future of America's Overdose Crisis. Little, Brown. Aug. 2022. 352p. ISBN 9780316430227. $30. PHARMACEUTICALS
In this follow-up to her New York Times best-selling Dopesick, the George Mason Award–winning Macy investigates the personal cost of opioid addiction to individuals and families across the United States, arguing that they have been left to manage on their own as major forces—big pharma, political and moneyed interests, and race and class structure—shape their lives. Important reading: with no consensus on the best treatment for opioid addiction and a failure to address underlying causes, deaths from drug overdose continue to haunt the country and in fact have escalated since the beginning of the pandemic. A 100,000-copy first printing.
Merchant, Brian. Blood in the Machine: The Origins of the Rebellion Against Big Tech . Little, Brown. Aug. 2022. 368p. ISBN 9780316487740. $30. TECHNOLOGY
Many people today worry that technology threatens their way of life and very livelihoods—just as the Luddites did in early 1800s England, leading them to smash machinery in numerous factory raids challenging the personal costs of the Industrial Revolution. Wired/Vice contributor Merchant, whose The One Device: The Secret History of the iPhone was a USA TODAY best seller and Financial Times Business Book of the Year finalist, revisits the Luddite rebellion with an eye to discovering what it can tell us about our tech worries today.
Milbank, Dana. The Destructionists: The Twenty-Five-Year Crack-Up of the Republican Party. Doubleday. Aug. 2022. 256p. ISBN 9780385548137. $30. Downloadable. POLITICAL SCIENCE
Author of the Washington Post's widely read "Washington Sketch" column, Milbank aims to clobber the political shenanigans of all comers. Here he focuses on the Republican Party, drawing a straight line from Newt Gingrich's Contract with America to the January 6, 2021, insurrection and decrying the white supremacists, conspiracy theorists, and authoritarians swamping the party of Lincoln.
Morris, G. Elliott. Strength in Numbers: How Polls Work and Why We Need Them. Norton. Jul. 2022. 256p. ISBN 9780393866971. $28.95. POLITICAL SCIENCE/POLLS
Recently, polls have come under fire as disruptive or worse, but Morris, a data journalist for the Economist, says differently. Here he provides a history of polls, explains how they can be misused, and argues that their potential impact is unappreciated. In the end, Morris sees polls as a crucial component of democracy, giving a direct voice to the people. It's not just numbers.
Quart, Alissa. Bootstrapped: Liberating Ourselves from the American Dream. Ecco. Aug. 2022. 192p. ISBN 9780063028005. $27.99. SOCIAL SCIENCE
Executive director at the Economic Hardship Reporting Project and an Emmy Award–winning journalist whose books include the recent Squeezed, Quart argues that the U.S. laser-sharp fixation on relentlessly, self-reliantly going it alone damages both individuals and society. It hampers initiatives aimed at alleviating hardship and inequality and shifts responsibility to those with the least wherewithal to change their circumstances. With a 75,000-copy first printing.
Thrasher, Steven W. The Viral Underclass: The Human Toll When Inequality and Disease Collide. Celadon: Macmillan. Aug. 2022. 352p. ISBN 9781250796639. $29.99. SOCIAL SCIENCE/DISEASE
The inaugural Daniel H. Renberg chair at Northwestern University, the world's first journalism professorship focusing on LGBTQ research, Thrasher has long studied the racialization and policing of HIV. Here he transfers that understanding to a new realm, showing that COVID-19 does not affect all people equally. The better-off can often work safely from home, with necessities delivered, but others are less fortunate. Those more directly in the virus's sights include essential workers, with occupations ranging from healthcare to grocery clerking to transportation; those in more crowded communities; those without health insurance or jobs; older people viewed as expendable; and people with disabilities that put them at special risk. Members of this "viral underclass" are more likely to be infected and less likely to survive, which ultimately reveals deep fractures in our society. With a 75,000-copy first printing.