Great short fiction from Andrea Barrett, T.C. Boyle, Ling Ma, and David Means.
Click here for additional new Prepub Alert columns
Barrett, Andrea. Natural History. Norton. Sept. 2022. 224p. ISBN 9781324035190. $26.95. SHORT STORIES
Boyle, T.C. I Walk Between the Raindrops: Stories. Ecco. Sept. 2022. 272p. ISBN 9780063052888. $28.99.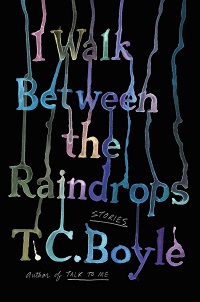 SHORT STORIES
Ma, Ling. Bliss Montage: Stories. Farrar. Sept. 2022. 240p. ISBN 9780374293512. $25. SHORT STORIES
Means, David. Two Nurses, Smoking: Stories. Farrar. Sept. 2022. 208p. ISBN 9780374606077. $26. SHORT STORIES
In six stories set mostly in central New York State, Natural History revisits the family of scientists, teachers, and innovators the expansive Barrett has featured regularly since her National Book Award–winning collection Ship Fever. From passengers quarantined while on cruise to a woman explaining to her barstool companion that she has ESP to a hyena loose in the south of France, I Walk Between the Raindrops shows off the award-winning Boyle's trenchant prose (50,000-copy first printing). In Bliss Montage, NYPL Young Lion Ma (Severance) reveals the absurdism of the everyday through push-the-envelope stories featuring a woman living with all her former boyfriends, relationships based on an invisibility drug, and the idea that burying oneself alive can cure all manner of ills (75,000-copy first printing). From prolific, icepick-exact short story writer Means, a Pushcart and O. Henry honoree, Two Nurses, Smoking explores grief and survival in pieces ranging from two nurses exchanging quiet support in a parking lot to a couple reuniting on the ski slopes after having met in a bereavement group.