Politics, business, and science.
Click here for additional new Prepub Alert columns
Cose, Ellis. Race and Reckoning: From Founding Fathers to Today's Disruptors. Amistad: HarperCollins. Jul. 2022. 240p. ISBN 9780063072442. $27.99. SOCIAL HISTORY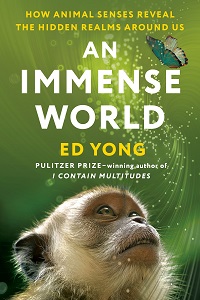 Fairbanks, Eve. The Inheritors: An Intimate Portrait of South Africa's Racial Reckoning. S. & S. Jul. 2022. 400p. ISBN 9781476725246. $27.99. CD. SOCIAL SCIENCE/RACE RELATIONS
Hager, Andrew. All-American Dogs: A History of Presidential Pets from Every Era. Dey Street: Morrow. Jul. 2022. 256p. ISBN 9780063158276. $19.99. PETS
Livingstone, Natalie. The Women of Rothschild: The Untold Story of the World's Most Famous Dynasty. St. Martin's. Jul. 2022. ISBN 9781250280190. $39.99. SOCIAL HSITORY
Nahvi, Farzon A. Code Gray: Death, Life, and Uncertainty in the ER. S. & S. Jul. 2022 288P. ISBN 9781982160296. $27.99. CD. MEMOIR/MEDICAL
Phillips, Maya. Nerd: Adventures in Fandom from This Universe to the Multiverse. Atria. Jul. 2022. 288p. ISBN 9781982165772. $27. CD. MEMOIR
Robb, Graham. France: An Adventure History. Norton. Jul. 2022. 448p. ISBN 9781324002567. $32.50. HISTORY
Steinmetz, Greg. American Rascal: How Jay Gould Built Wall Street's Biggest Fortune. S. & S. Jul. 2022. 320p. ISBN 9781982107406. $28.99. CD. BIOGRAPHY/BUSINESS
Yong, Ed. An Immense World: How Animal Senses Reveal the Hidden Realms Around Us. Random. Jul. 2022. 464p. ISBN 9780593133231. $30. Downloadable. NATURE
In Race and Reckoning, Cose (The Rage of a Privileged Class) argues that throughout U.S. history racial bias has always shaped key decisions and events (25,000-copy first printing). Ten years in the making, journalist Fairbanks's The Inheritors follows three everyday South Africans over five decades to reveal how the end of apartheid unfolded. From Hager, historian-in-residence at the Presidential Pet Museum, All-American Dogs is organized by historical era to chronicle the 31 U.S. presidents who have kept canines within petting distance at 1600 Pennsylvania Avenue (100,000-copy first printing; four-color illustrations). Ranging from the early 1800s to the early 2000s, Livingstone reveals the manifold accomplishments of The Women of Rothschild (40,000-copy first printing). In Code Gray, ER physician Nahvi highlights the daily ethical questions faced by doctors in his position (50,000-copy first printing). In Nerd, New York Times critic at large Phillips, who writes about theater and poetry as well as film, shows how pop-culture fan favorites from Star Wars to Buffy the Vampire Slayer to Doctor Who have shaped her—and have much to tell us about society at large (50,000-copy first printing). A multi-award-winning British author who specializes in French history and culture—his biographies of Hugo, Rimbaud, and Balzac were all New York Times Best Books—Robb now gives us France from Gaulish times 'til COVID-19. Journalist–turned–money manager Steinmetz (The Richest Man Who Ever Lived) introduces us to an American Rascal—Jay Gould, richer than Rockefeller or even Croesus and the reason Wall Street's first financial reforms were instituted (50,000-copy first printing). Pulitzer Prize–winning, New York Times best-selling science writer Yong reveals how animals other than humans perceive their surroundings in An Immense World.