Click here for additional new Prepub Alert columns
Baer, Kate. And Yet: Poems. Harper Perennial. Nov. 2022. 112p. ISBN 9780063115552. pap. $17. CD. POETRY
The No. 1 New York Times best-selling author of What Kind of Woman and claimant of 150,000 Instagram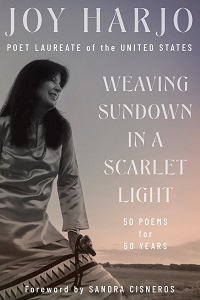 followers—one big way poetry is taking wings these days—Baer returns with a third volume dealing with love, loss, and parenting. With a 150,000-copy first printing.
Bennett, Joshua. The Study of Human Life. Penguin. Sept. 2022. 144p. ISBN 9780143136828. pap. $20. Downloadable. POETRY
Whiting Award–winning Bennett, who excited poetry lovers everywhere when he emerged with Owed and The Sobbing School, meditates on family and constructs alternate histories, with Malcolm X and a young Black man shot by the police resurrected.
Burt, Stephanie. We Are Mermaids: Poems. Graywolf. Oct. 2022. 120p. ISBN 9781644452059. pap. $17. POETRY
Notable literary critic and Harvard English professor Burt, who transitioned to female in 2017, offers a fifth collection in which mermaids, werewolves, and superheroes revel in their wholeness and punctuation marks argue their position. With a 15,000-copy first printing.
Choi, Franny. The World Keeps Ending, and the World Goes On. Ecco. Nov. 2022. 144p. ISBN 9780063240087. $25.99. CD. POETRY
A Kundiman and a Ruth Lilly and Dorothy Sargent Rosenberg Fellow, plus creator/host of the poetry podcast VS (with Danez Smith), Choi looks deeps into the apocalypse that is already here for marginalized people and considers what comes next. With a 25,000-copy first printing.
Cisneros, Sandra. Woman Without Shame: Poems. Knopf. Sept. 2022. 176p. ISBN 9780593534823. $27. Downloadable. POETRY
In her first collection in nearly three decades, MacArthur fellow Cisneros undergoes a journey of rebirth, considering her role as a woman artist and finding her place both within herself and in her ancestral Mexico.
Collins, Billy. Musical Tables: Poems. Random. Nov. 2022. 176p. ISBN 9780399589782. $27. Downloadable. POETRY
Amiable and gregarious, much-loved former U.S. Poet Laureate Collins takes a new tact in his latest collection, writing 125 short poems of a few lines each as he explores nature, poetry, mortality, absurdity, and love.
Fulton, Alice. Coloratura on a Silence Found in Many Expressive Systems: Poems. Norton. Sept. 2022. 128p. ISBN 9781324021087. $26.95. POETRY
A MacArthur Fellow and Bobbitt Prize winner, Fulton brings forth the "high-maintenance loneliness" she experienced after a terrible accident, highlighting evanescent delights of the senses from the smell of snow to a mother's whisper while reminding us that there are colors we can't see.
Goodly, Nicholas. Black Swim. Copper Canyon. Sept. 2022. 80p. ISBN 9781556596513. pap. $17. POETRY
A library associate at Fulton County Public Library, Jonesboro, GA, Nicholas Goodly explores being Black, queer, and Southern in his expansively embracing first collection.
Harjo, Joy. Weaving Sundown in a Scarlet Light: Fifty Poems for Fifty Years. Norton. Nov. 2022. 144p. ISBN 9781324036487. $25. POETRY
Three-term U.S. Poet Laureate Harjo, a member of the Muscogee (Creek) Nation, offers the best of her deep-rooted, farseeing, musically astute poetry written over five decades, each accompanied by notes.
Jones, Saeed. Alive at the End of the World. Coffee House. Sept. 2022. 104p. ISBN 9781566896511. pap. $16.95. POETRY
Following up the gorgeously corrosive National Book Critics Circle finalist Prelude to a Bruise, Jones—also a Kirkus Prize winner for his memoir How We Fight for Our Lives —explores grief and commemoration, particularly in the Black community.
Koethe, John. Beyond Belief: Poems. Farrar. Sept. 2022. 96p. ISBN 9780374604332. $26. POETRY
Winner of Lenore Marshall, Kingsley Tufts, and Frank O'Hara honors, Koethe explores the big questions of time, language, and "the space between attention and belief" with sharp, meditative language and intellectual depth.
Lewis, Robin Coste. To the Realization of Perfect Helplessness. Knopf. Dec. 2022. 384p. ISBN 9781524732585. $35. Downloadable. POETRY
Author of the National Book Award–winning, multi-best-booked Voyage of the Sable Venus, Lewis blends word and image as she rethinks our understanding of race, U.S. history, and the Great Migration by way of photographs she recently discovered belonging to her later maternal grandmother.
Olds, Sharon. Balladz. Knopf. Oct. 2022. 192p. ISBN 9780525656951. $28; pap. ISBN 9781524711610. $18. Downloadable. POETRY
Ranging from quarantine to issues of whiteness, the Pulitzer and T.S. Eliot Prize–winning Olds continues her laserlike attentiveness to the life around her life as she crisscrosses childhood, young adulthood, and contemporary times, sometimes in the style of Emily Dickinson.
Pastan, Linda. Almost an Elegy: New and Later Selected Poems. Norton. Oct. 2022. 144p. ISBN 9781324021490. $30. POETRY
Two-time National Book Award finalist Pastan combines 30 new poems with favorites drawn from five of her most recent volumes to limn loss, aging, and the world's ongoing beauty. POETRY
Tuama, Pádraig Ó. Poetry Unbound : 50 Poems To Open Your World. Norton. Dec. 2022. 304p. ISBN 9781324035473. $27.95. POETRY
Expanding on his popular Poetry Unbound podcast (which boasted over three million downloads its first year, mostly from a U.S. audience), Irish poet/theologian Tuama offers 50 poems from stars like Ada Limón, Ilya Kaminsky, Margaret Atwood, Ocean Vuong, Layli Long Soldier, and Reginald Dwayne Betts, along with his own reflections.
Xie, Jenny. The Rupture Tense: Poems. Graywolf. Sept. 2022. 120p. ISBN 9781644452011. pap. $17. POETRY
Xie follows up her National Book Award/PEN Open Book Award finalist Eye Level with a study of ruptured borders—between past and present, silence and speaking—as she explores diaspora, repression, intergenerational trauma, and the long-term consequences of the Chinese Cultural Revolution
National Poetry Series
Cho, Su. The Symmetry of Fish. Penguin. Oct. 2022. 80p. ISBN 9780143137252. pap. $18. Downloadable. POETRY
Lam, Kien. Extinction Theory: Poems. Univ. of Georgia. Oct. 2022. 88p. ISBN 9780820362731 pap. $17.95. POETRY
Puhak, Shelley. Harbinger. Ecco. Oct. 2022. 80p. ISBN 9780063233966. pap. $16. CD. POETRY
Regalado, Alexandra Lytton. Relinquenda: Poems. Beacon. Oct. 2022. 96p. ISBN 9780807007105. pap. $16. POETRY
Revilla, No'u. Ask the Brindled: Poems. Milkweed. Aug. 2022. 104p. ISBN 9781639550005. pap. 16. POETRY
In The Symmetry of Fish (Penguin Poets, Oct.), South Korean–born, Indiana-raised Cho wrestles with coming-of-age and cultural identity as she makes family stories her own. In Extinction Theory (Univ. of Georgia, Oct.), Kundiman fellow Lam uses sharp, bristly language as he examines family, language, and cultural repression to conclude that "Life is a series/ of extinctions." In Harbinger (Ecco, Oct.), Puhak vividly addresses artistic creation and the weight of memory. In Relinquenda (Beacon, Oct.), CantoMundo fellow Regalado writes of pain and uncertainty while stranded in the United States by pandemic and separated from her family in El Salvador. In Ask the Brindled (Milkweek, Oct.), queer, Indigenous Hawaiian Revilla addresses self, family, community, and love in rich new ways.