Top issues in political science, economics, and education.
Click here for additional new Prepub Alert columns
Appleman, Deborah. Literature and the New Culture Wars: Triggers, Cancel Culture, and the Teacher's Dilemma. Norton. Sept. 2022. 168p. ISBN 9781324019183. $19.95. EDUCATION
With book challenges coming from both the left and the right, school reading lists are in upheaval.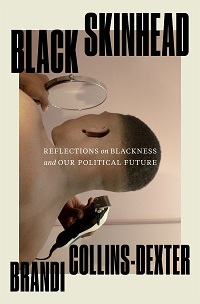 Appleman, the Hollis L. Caswell Professor of Educational Studies at Carleton College, argues for the continuing value of a broad range of literary texts and shows how to teach those that are unsettling. Food for thought, and not just for professionals.
Baker, Peter & Susan Glasser. The Divider: Trump in the White House, 2017–2021. Doubleday. Sept. 2022. 544p. ISBN 9780385546539. $30. POLITICAL SCIENCE
Baker, chief White House correspondent for the New York Times, and New Yorker staffer Glasser yank aside the curtain on the Trump White House, aiming to provide a thoroughgoing history embedded with new information and insights, from the shock beginning to the violent end. Their main argument: Trump spent four years seeking to emulate the foreign autocrats he so admired.
Collins-Dexter, Brandi. Black Skinhead: Reflections on Blackness and Our Political Future. Celadon: Macmillan. Sept. 2022. ISBN 9781250824073. $28.99. SOCIAL SCIENCE/CIVIL RIGHTS
Former senior campaign manager for Color of Change, a nonprofit civil rights organization advocating for Black Americans, Collins-Dexter calls on voting statistics and personal experience, plus music, film, and sports, to examine Black America's disaffection with the politics and false promises of the United States. In particular, she considers the strained relationship between Black Americans and the Democratic Party; the book originated in her shock that some Black voters opted for Trump, which compelled her to examine her own identity. With a 100,000-copy first printing.
Faloyin, Dipo. Africa Is Not a Country: Notes on a Black Continent. Norton. Sept. 2022. 400p. ISBN 9780393881530. $30. SOCIAL SCIENCE
Too often, Africa is seen monolithically, without regard to the distinctive cultures of its different countries, and as characterized primarily by poverty, political strife, and swishy safaris. Specializing in race, culture, and identity worldwide, Vice senior editor Faloyin aims to explode these stereotypes as he tracks contemporary cultural and political movements in various countries; reveals the rivalries that fire up the African Cup of Nations soccer tournament; considers the ongoing struggle between democracy and dictatorship, contextualized with reference to the ongoing consequences of colonialism; and risks entering the debate on which West African country makes the best jollof rice.
Jealous, Benjamin Todd. Never Forget We Were Always Free: A Parable of American Healing. Amistad: HarperCollins. Sept. 2022. 256p. ISBN 9780062961747. $27.99. MEMOIR/POLITICAL SCIENCE
Born to a Black mother and a white father forced to leave Maryland, where their marriage was illegal, Jealous has since returned and been named Marylander of the Year for helping to secure marriage equality, abolition of the death penalty, and passage of the DREAM Act there. He's also a former NAACP president, now heading up People for the American Way, and aNew York Times best-selling author ( Reach: 40 Black Men Speak on Living). Here he uses parable format to examine enduring social divides and ways to bridge them. With a 40,000-copy first printing.
Kendzior, Sarah. They Knew: How a Culture of Conspiracy Keeps America Complacent. Flatiron: Macmillan. Sept. 2022. 320p. ISBN 9781250210722. $29.99. POLITICAL SCIENCE
The New York Times best-selling Kendzior ( Hiding in Plain Sight) takes a long, hard look at the conspiracy theories—and real conspiracies—prevailing in the United States and concludes that they stem not from on-the-fringe crackpots but from a blind faith in ailing institutions and a desire to maintain power. With a 100,000-copy first printing.
Lithwick, Dahlia. Lady Justice: Women, the Law, and the Battle To Save America. Penguin Pr. Sept. 2022. 384p. ISBN 9780525561385. $29. POLITICAL SCIENCE
Stacey Abrams, who battled to protect the voting rights of millions of Georgians. Acting U.S. Attorney General Sally Yates, who refused to approve the Muslim travel ban. Commercial litigator Roberta Kaplan, who sued the neo-Nazis in Charlottesville. These are among the women lawyers who challenged the moral vacuity of the Trump administration, chronicled here by Slate's senior legal correspondent.
Mogelson, Luke. The Storm Is Here: An American Crucible. Penguin Pr. Sept. 2022. 336p. ISBN 9780593489215. $28. POLITICAL SCIENCE
Having covered the War on Terror for The New Yorker since 2013, National Magazine and George Polk honoree Mogelson returned home in 2020 to assess growing civic violence in the United States. From there, it was a quick step to being embedded with the militias marching on the Michigan state capitol, covering events in Minneapolis and Portland, and standing in the U.S. Senate Chamber with the insurrectionists to tell readers what really happened that day.
Rushkoff, Douglas. Survival of the Richest: The Tech Elite's Ultimate Exit Strategy. Norton. Sept. 2022. 224p. ISBN 9780393881066. $26.95. POLITICAL SCIENCE/TECHNOLOGY
A CUNY media theory and digital economics professor, Rushkoff was named one of the world's ten most influential intellectuals by MIT in 2013, which may explain why five tech billionaires invited him to a desert hideaway to explain their plans for surviving the sociopolitical apocalypse they anticipated. Mars, island bunkers, and the Metaverse—these were among the solutions they were considering, having everything to do with protecting themselves and nothing to do with protecting the rest of us. Rushkoff delineates the Silicon Valley mindset while suggesting alternatives.
Spencer, Kyle. Raising Them Right: The Untold Story of America's Ultraconservative Youth Movement—and Its Plot for Power. Ecco. Sept. 2022. 352p. ISBN 9780063041363. $29.99. POLITICAL SCIENCE
With the rise of the far right, there's also arisen a concerted campaign to bring youth into ultraconservative efforts to maintain the status quo as the nation pushes toward greater inclusiveness. Facilitated by social media and funding from billionaire donors, the campaign is conducted by prominent figures like Trump supporter Charlie Kirk, founder of the youth activist group Turning Point USA, and Black Fox News fixture Candace Owens. Herself progressive, veteran reporter Spencer still got these folks to talk to her; with a 125,000-copy first printing.
Tomasky, Michael. The Middle Out: The Rise of Progressive Economics and a Return to Shared Prosperity. Doubleday. Sept. 2022. 304p. ISBN 9780385547161. $28. ECONOMICS
While the Keynesian economics that dominated through the early 1970s proclaimed government spending as essential to economic growth, the conservative counterthrust that then emerged saw a minimally regulated free market as the real economy booster. Top editor at the New Republic , longtime political journalist Tomasky argues that this counterthrust has not been successful, with today's concentrated wealth built on wringing workers dry. Instead, he proposes "middle out economics" that focuses on (re)building a thriving middle class.
Yacovone, Donald. Teaching White Supremacy: America's Democratic Ordeal and the Forging of Our National Identity. Pantheon. Sept. 2022. 496p. ISBN 9780593316634. $32.50. HISTORY/EDUCATION
Recipient of Harvard's W.E.B. Du Bois Medal and a lifetime associate at the university's Hutchins Center for African and African American Research, Yacovone here digs up racist ideology's deep, deep roots in the U.S. education system, starting with the earliest days of white settlers. Moving through educators, educational theory, and textbooks, he argues that it has been the North and not the South that has done the most to repress Black Americans and other marginalized groups through education and culture generally.