From Texas to the San Juan Islands, from 1800s Paris to 1960s Los Angeles, crime is everywhere.
Click here for additional new Prepub Alert columns
Allen, Samantha Jayne. Pay Dirt Road. Minotaur: St. Martin's. Apr. 2022. 304p. ISBN 9781250804273. $27.99. MYSTERY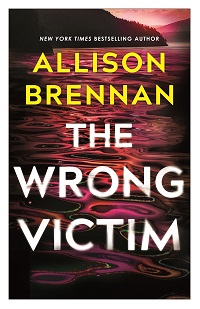 At loose ends when she returns home to Garnett, TX, Annie McIntyre joins her family's private investigation firm despite misgivings on all sides and is soon handling a case involving a missing waitress with whom she finds herself identifying. The result: bad memories, a confrontation with the past, and a fear that she'll never survive this case. A debut from 2019 Tony Hillerman Prize recipient Allen; with a 40,000-copy first printing.
Bannalec, Jean-Luc. The King Arthur Case: A Brittany Mystery. Minotaur: St. Martin's. Apr. 2022. 384p. ISBN 9781250753083. $27.99. MYSTERY
Commissaire Dupin and his team should be having fun on their summer field trip to the forest of Broceliande, supposedly the last of a Breton fairy kingdom. But of course they find a dead body, and more corpses stack up along with questions for the scientists managing the forest: what do they think about the most recent archaeological digs, do they object to turning part of the forest into an amusement park, and why aren't they talking? With a 30,000-copy first printing.
Brennan, Allison. The Wrong Victim. Mira: Harlequin. Apr. 2022. 384p. ISBN 9780778312307. $26.99. CD. MYSTERY/POLICE PROCEDURAL
Twenty minutes into a tour of the San Juan Islands, a charter boat is blown to smithereens, but who was the target? The four owners of a software company who refused to sell out to the looming competition? A newly married couple harboring nasty secrets? A deckhand who called in sick or the friend who took his place? The wealthy businessman and his sparkly new wife, whose children fear for their inheritance? Or just the businessman, as the wife actually left the boat before its departure, perhaps eager to dump an aging husband? Or maybe the boat itself, scorned by a radical eco-terrorist group? FBI Special Agent Matt Costa investigates in the next "Quinn & Costa" thriller; with a 100,000-copy first printing.
Crosby, Ellen. Bitter Roots. Severn House. Apr. 2022. 240p. ISBN 9780727891020. $28.99. MYSTERY/COZY
Ailing grapevines and a thunderous storm threaten to upend not just Lucy Montgomery's vineyard but her impending marriage to winemaker Quinn Santori, but the real problem in the dead body among the vines. What's worse, the victim had secretly planned to meet with Quinn, which leaves Lucy understandably unsettled about her husband-to-be. Next in the Mary Higgins Clark Award–nominated "Wine Country" series.
Gordon, David. The Wild Life: A Joe the Bouncer Novel. Mysterious: Norton. Apr. 2022. NAp. ISBN 9781613162774. $25.95. MYSTERY/PRIVATE INVESTIGATOR
First seen in Gordon's Edgar Award–nominated The Bouncer, former Special Forces operative Joe Roth struggles with PTSD-induced drug and alcohol addiction and works as a strip-club bouncer. As a side hustle, he takes on work for a childhood friend now running New York's Italian Mafia, which here means investigating the disappearance of the mob's top call girls from their brothels. They aren't runaways; one of the women has just ended up murdered, and Joe is after a kidnapper with a thirst for blood.
Harris, C.S. When Blood Lies. Berkley. Apr. 2022. 336p. ISBN 9780593102695. $26. MYSTERY/HISTORICAL
In March 1815, with the Bourbon king Louis XVIII restored to the throne of France, Sebastian St. Cyr, Viscount Devlin, travels to Paris to find his long-lost mother, Sophie, the roving Countess of Hendon. Alas, when he discovers her, she's been thrown from one of the Île de la Cité's time-roughened bridges and is dying from a stab wound. With the times still unsettled, the French authorities have little interest in addressing the murder of a scandalous Englishwoman, so Sebastian himself investigates. Next in the USA Today best-selling "Sebastian St. Cyr Mystery" series.
Hillerman, Anne. The Sacred Bridge: A Leaphorn, Chee & Manuelito Novel. Harper. Apr. 2022. 352p. ISBN 9780062908360. $26.99. MYSTERY/POLICE PROCEDURAL
Sgt. Jim Chee is ostensibly on vacation when visiting stunning Antelope Canyon and Lake Powell, but actually he's there to peer into a sacred mystery discovered by his mentor, Lt. Joe Leaphorn. Discovering the body of a Navajo man devoted to the canyon's art puts him on a different track, while back home Officer Bernadette Manuelito sees someone in a flashy car intentionally hit and kill a hitchhiker. As she investigates, she winds up following leads to a cannabis enterprise, which links to Jim's case. Following the New York Times best-selling Stargazer; with a 75,000-copy first printing.
Perry, Anne. Three Debts Paid: A Daniel Pitt Novel. Ballantine. Apr. 2022. 288p. ISBN 9780593358733. $28. MYSTERY/HISTORICAL
A serial killer called the Rainy Day Slasher is raining terror down on Edwardian London, and the policeman leading the investigation is Daniel Pitt's old university buddy Ian, who has also asked Daniel to defend a beloved professor of theirs accused of plagiarism. Assisting in the investigation as a newly minted pathologist, Daniel's friend Miriam fford Croft starts seeing uncomfortable links between the two cases that Daniel and Ian fail to acknowledge. Fifth in the most recent series from the New York Times best-selling author.
Phillips, Gary. One-Shot Harry. Soho Crime. Apr. 2022. 288p. ISBN 9781641292917. $26.95. MYSTERY
Black Korean War veteran Harry Ingram works as a news photographer and occasional process server in early 1960s Los Angeles, ever mindful in the taut environment inspired by Martin Luther King's approaching Freedom Rally that he could be targeted for violence on any assignment. Rushing to photograph a deadly automobile accident, he recognizes the vehicle as belonging to an old friend, white jazz trumpeter Ben Kingslow, and the photos he takes show that this crash was not the accident the police inferred. From an Anthony Award–winning author celebrated for his L.A. noir fiction.
Rozan, S.J., ed. Crime Hits Home: A Collection of Stories from Crime Fiction's Top Authors. Hanover Square: Harlequin. Apr. 2022. 400p. ISBN 9781335425799. $27.99. CD. MYSTERY/ANTHOLOGY
Edited by the multi-award-winning Rozan, this newest anthology from the Mystery Writers of America features stories focused on our need to belong somewhere and all the threats that can upend that desire. The eye-catching authors include Walter Mosley, Sara Paretsky, Ellen Hart, Naomi Hirahara, and other big writers. With a 50,000-copy first printing.
Shelton, Paige. The Burning Pages. Minotaur: St. Martin's. Apr. 2022. 304p. ISBN 9781250789488. $26.99. MYSTERY/COZY
When bookseller Delaney Nichols and her coworker Hamlet are invited to a traditional celebration of poet Robert Burns—at Burns House, no less—she soon realizes that they are there to help ease tensions between Edwin, Delaney's boss, and another guest who believes Edwin burned down his bookshop two decades ago. Then the Burns House goes up in flames, and there's a body in the ashes. From the author of numerous popular series; with a 30,000-copy first printing.
Thomas, Will. Fierce Poison: A Barker & Llewelyn Novel. Minotaur: St. Martin's. Apr. 2022. 304p. ISBN 9781250624796. $27.99. MYSTERY/HISTORICAL
In 1893 London, Private Enquiry agent Cyrus Barker is shocked when a newly elected Member of Parliament arrives in his office and promptly drops dead, done in (it turns out) by a cyanide-laced raspberry tart. Barker and partner Thomas Llewelyn are hired by former Prime Minister William Gladstone to determine what happened but soon find themselves targeted by the press-dubbed Mad Pie Man. From the Shamus-nominated librarian author; with a 30,000-copy first printing.