Celebrated essayist Pico Iyer on spirituality, Janet Malcolm on Janet Malcolm (via photographs), and two books by Nobel Prize winner Mario Vargas Llosa.
Click here for additional new Prepub Alert columns
Iyer, Pico. The Half Known Life: In Search of Paradise. Riverhead. Jan. 2023. 240p. ISBN 9780593420256. $26. Downloadable. SPIRITUALITY
Noted for more than a dozen books on cross-cultural themes, plus essays and book reviews that have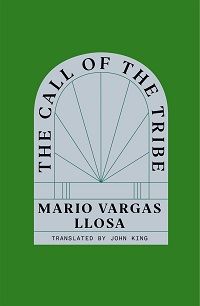 appeared in over 250 periodicals worldwide, Iyer here focuses on the concept of paradise: what it means in different cultures, to different people, and whether it can be claimed on Earth.
Malcolm, Janet. Still Pictures: On Photography and Memory. Farrar. Jan. 2023. 176p. ISBN 9780374605131. $26. MEMOIR
In this posthumous memoir, sharp-eyed, much-celebrated New Yorker staff writer Malcolm takes a look at an interesting subject: herself. Given her fondness for overturning convention, it's no surprise that she doesn't offer a standard chronology but instead presents her encounters with family photographs. With a 50,000-copy first printing.
Vargas Llosa, Mario. The Call of the Tribe. Farrar. Jan. 2023. 288p. tr. from Spanish by John King. ISBN 9780374118051. $28. LITERATURE
Instead of summing up his life, the Nobel Prize–winning Vargas Llosa offers an intellectual biography, considering the key writers who have influenced his thinking over the last five decades. Among those cited: Adam Smith, José Ortega y Gasset, Friedrich A. Hayek, Karl Popper, and Isaiah Berlin. With a 15,000-copy first printing.
Vargas Llosa, Mario & Rubén Gallo. Conversation at Princeton. Farrar. Jan. 2023. 288p. tr. from Spanish by Anna Kushner. ISBN 9780374129019. $28. LITERATURE
In 2015, Vargas Llosa taught a course at Princeton with Rubén Gallo, using five of his books—Conversation in the Cathedral, The Real Life of Alejandro Mayta, Who Killed Palomino Molero?, A Fish in the Water, and The Feast of the Goat—to clarify the theory of the novel and the relationship among journalism, politics, and literature. This chronicle of the course reflects the comments of both teachers and students. With a 10,000-copy first printing.