Click here for additional new Prepub Alert columns
Acevedo, Elizabeth. Family Lore. Ecco. Aug. 2023. 384p. ISBN 9780063207264. $30. CD. LITERARY
From National Book Award–winning YA author Acevedo, this first adult novel tells the story of a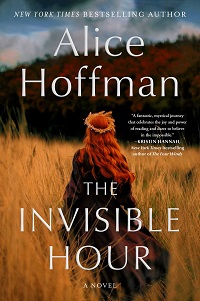 Dominican American family through its women. Flor is planning a wake, which understandably alarms her sisters, as she is able to predict the day of a person's death. All the sisters, plus their nieces, teeter on the brink of major decisions. With a 250,000-copy first printing.
Barnhardt, Wilton. Western Alliances. St. Martin's. Aug. 2023. 400p. ISBN 9781250090003. $29. Downloadable. CD. LITERARY
Author of the New York Times best-selling Lookaway, Lookaway, Barnhardt returns after a decade with a family saga featuring the dysfunctional Costa family, headed by Wall Street banker Salvador. Children Roberto and Rachel, who live off him instead of holding jobs, are beginning to examine their father's actions as they tootle around Europe. With a 60,000-copy first printing.
Duncan, David James. Sun House. Little, Brown. Aug. 2023. 800p. ISBN 9780316129374. $35. Downloadable. LITERARY
A Jesuit priest questioning his faith after a Mexican girl's senseless death. An actor who cannot get over losing his mother as a child. A young woman suddenly imbued with love for the world. All join on a solace-seeking journey to the area surrounding the Montana's Elkmoon Beguine & Cattle Company. National Book Award finalist Duncan has been working on this saga for 16 years; with a 75,000-copy first printing.
Hoffman, Alice. The Invisible Hour. Atria. Aug. 2023. 272p. ISBN 9781982175375. $27.99. CD. LITERARY
Nathaniel Hawthorne's The Scarlet Letter speaks directly to Mia Jacob, who lives in a repressive religious community in contemporary Massachusetts and recognizes her mother in Hawthorne's Hester. Reading allows her to break the bonds that restrain her, even the bonds of time. From the ever magical, ever best-selling Hoffman.
Kiesling, Lydia. Mobility. Crooked Media: Zando. Aug. 2023. 352p. ISBN 9781638930563. $28. LITERARY
A National Book Foundation 5 under 35 honoree for Golden State, Kiesling discloses the geopolitical tensions of the early 2000s as she tracks Bunny Glenn from her teenage years in Azerbaijan with her Foreign Service family through her career in the oil industry. With a 150,000-copy first printing.
McBride, James. The Heaven & Earth Grocery Store. Riverhead. Aug. 2023. 384p. ISBN 9780593422946. $28. lrg. prnt. CD. LITERARY
In this follow-up to the New York Times best-selling, Oprah's Book Club–honored Deacon King Kong, a skeleton is discovered when foundations are dug in a 1970s Black and immigrant Jewish neighborhood in Pottstown, PA. And that might have something to do with efforts by residents to protect a deaf boy from institutionalization.
Mannion, Una. Tell Me What I Am. Harper. Aug. 2023. 320p. ISBN 9780063314771. $30. LITERARY
When her sister Deena disappeared in 2004 Philadelphia, Nessa suspected Deena's ex-husband of getting away with murder. Now he's raising Nessa's niece, Ruby, in upstate New York, and Ruby is starting to wonder what happened to her mother. From Philadelphia-born, County Sligo, Ireland–based Mannion, author of the Kate O'Brien Award–winning A Crooked Tree; with a 40,000-copy first printing.
Murray, Paul. The Bee Sting. Farrar. Aug. 2023. 656p. ISBN 9780374600303. $30. LITERARY
His once-gilded car business is going under, but Dickie Barnes would rather spend his time building a doomsday bunker in the woods. Meanwhile, his wife is selling her jewelry, his straight-A teenage daughter has turned to drink, and son PJ is planning to run away. What went wrong? From National Book Award finalist Murray (Skippy Dies); with a 75,000-copy first printing.
Sacks, Rebecca. The Lover. Harper. Aug. 2023. 288p. ISBN 9780063284234. $29.99. CD. LITERARY
While studying in Tel Aviv, Canadian Allison falls in love with Israeli soldier Eyal. They're inseparable whenever he's home on leave, but something dynamites their relationship after his troubled return from an invasion of Gaza. Following Sacks's debut, the Kafka Prize–winning City of a Thousand Gates.
Santiago, Esmeralda. Las Madres. Knopf. Aug. 2023. 336p. ISBN 9780307962614. $28. LITERARY
In 2017, Luz returns home to Puerto Rico with family and friends—the "madres" of the title—hoping to recover memories lost in a 1975 accident that took the lives of her accomplished scientist parents. The first novel in a decade from an author whose memoir When I Was Puerto Rican was a major best seller.
Skyhorse, Brando. My Name Is Iris. Avid Reader: S. & S. Aug. 2023. 256p. ISBN 9781982177850. $28. LITERARY
Meant to replace driver's licenses and other IDs, the high-tech wristband pitched by a Silicon Valley startup is issued only to those who can prove parental citizenship. As such, second-generation Mexican American Iris Prince (and millions of others) are suddenly "of unverifiable origin." From the author of the PEN/Hemingway Award–winning The Madonnas of Echo Park.
Yu Miri. The End of August. Riverhead. Aug. 2023. 656p. tr. from Japanese by Morgan Giles. ISBN 9780593542668. $30. LITERARY
Lee Woo-cheol wants to compete in the Olympics, but because he lives in 1930s Japanese-occupied Korea, he would have to run under Japan's flag. Decades later, when his Japan-based granddaughter plans to run a marathon, she asks Korean shamans to perform a ritual connecting her to his ghost. The author's Tokyo Ueno Station won the 2020 National Book Award for Translated Literature.