Seemingly tailor-made for audio, this powerful book is a must-purchase. Olivarez's invitation to share moments of his history, culture, love, and joy is wholly affecting.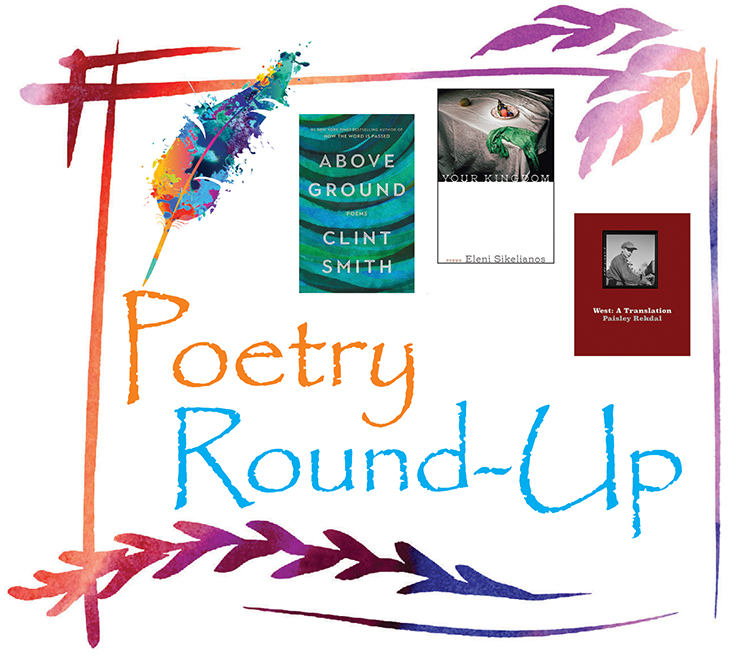 With themes ranging from nature and climate change to love and war, these 18 resonant collections from debut and established poets make strong suggestions for reading during National Poetry Month.
Shanahan's new work meets anguish and pain directly and ultimately proposes a tender and expansive possibility: "If you are on this earth/ You are of this earth." Emotionally vulnerable and insightful; a work in which all readers likely will find something of themselves.
In a book coursing with energy, Landau remains in control. "This is my fifth book of poems. I had my way with each of them." Indeed she has! A good addition to most collections.
It's easy to get lost in Rogers's lush language, but there are larger issues here that will make the book appealing not just to poetry readers but to anyone concerned with the environment.
An assured debut from a writer to watch.
For poems probing deep ontological and existential concerns, these are remarkably free of lecture or cant. Sophisticated readers will grab especially, but this work is accessible to all.
Thrillingly bold, this collection is at once unique in approach, mischievous in its navigation of ideas, and lush yet controlled in its use of language, rupturing the division between the domestic and the primal to both delicate and brutal ends.
Occasionally, a phrase brushes improbability ("My horse and my notebook think// what I am thinking/ through an orgy of cadence"), but these poems breathe with life; even in a collection this large, the reader stays involved. "On the road,/ cars rarify, whisk by trees that explode/ in redbud, apple blossom, presage fruit": a poetic journey not to be missed.