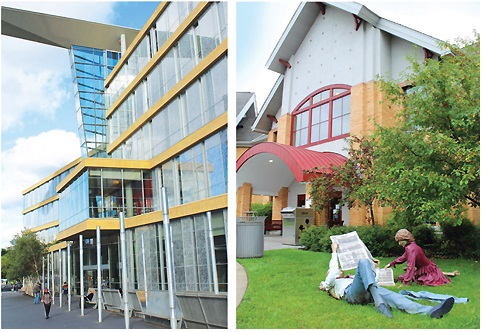 This fall, LJ expanded its previously semi­annual Design Institute professional development offerings to hold two autumn events in different parts of the country. The first, in Minneapolis, took place on September 21. The second, in Cherry Hill, NJ, was held on September 28.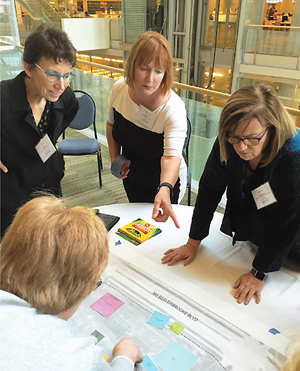 Breakout challenges at LJ's fall Design Institutes in Minneapolis and Cherry Hill, NJ, gave library leaders, architects, and conference attendees the opportunity to get creative on some real libraries' design questions.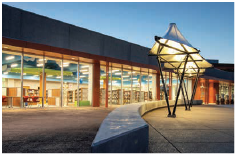 The South Central Regional Library, Louisville, KY, is LEED Gold certified; the Advanced Learning Library branch of the Wichita Public Library, KS, has an outdoor reading terrace; at the core of the $2.6 million remodel of the White Plains Public Library, is The Hub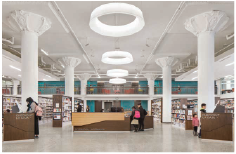 The Mitchell Street Branch of the Milwaukee Public Library, is listed on the National Register of Historic Places; the new Tukwila Library, King County Library System, WA, also houses public art; the Sewell Mill Library and Cultural Center, Marietta, GA, combines 31,000 square feet with a Maker space and a black box theater; the Arthenia L. Joyner University Area Community Library, Tampa, FL, partners with a magnet school; Oahu can boast a new member to its statewide Hawaiian system with the opening of the Nanakuli Public Library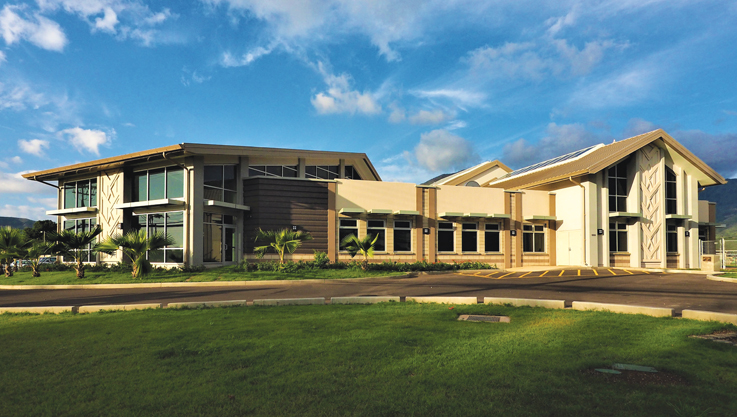 The architects included here are those attributed to the featured projects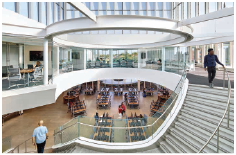 Check out Central Library of the Austin Public Library, TX, and the Learning Resource Center, Suffolk Community College, Brentwood, NY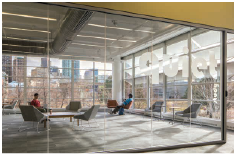 The transformed 45-year-old Nash Library & Student Learning Commons, Gannon University; the Bizzell Memorial Library–Zarrow Family Faculty and Graduate Student Center, University of Oklahoma, Norman, presents a new creative experience; the Idea Lab at DeWitt Wallace Library, Macalester College, St. Paul, is a Maker space and collaboration hub; The $29.3 million renovation of the Auraria Library, University of Colorado, Denver, has a noise-free environment.

The data for academic new buildings and renovations featured in LJ's Year in Architecture 2018.