Some readers are spending their time in lockdown reading formidable classics. Yet for anyone not quite ready to dig into Ulysses, the works of Jane Austen are always a good idea.
Austen is celebrated for her wit and biting observations, for drawing on small events that bloom large in the life of her characters, and for stories that unfold in a perfect staccato rhythm. Here are two novels to get started and three more that offer gateways to the rich world that exists around Jane-mania.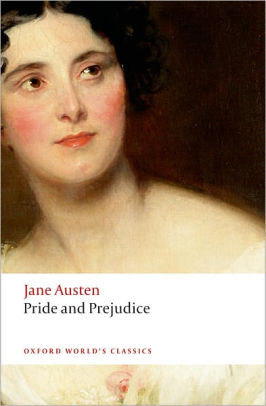 Pride and Prejudice by Jane Austen (Oxford Univ.).
Austen's most well-known novel has been adapted abundantly into films and used as a point of reference to her works in an endless number of reading guides. The story of aloof and judgmental Mr. Darcy and know-her-own-mind Elizabeth Bennet is less romantic than the movies portray, but it is a wonder of sharp perception and a keen understanding of human character.

Persuasion by Jane Austen (Penguin). This high point in Austen's oeuvre of romantic sensibility tells the Cinderella-esque story of Anne Elliot, the put-upon and all-but-discarded daughter of the Elliot family who was persuaded to reject the man she loved owing to his lack of station. Years pass and that man, Captain Wentworth, has made good and returned to her village. Austen plays out what happens with pitch-perfect skill.

Longbourn by Jo Baker (Knopf). Turning Pride and Prejudice upside down, Baker's novel looks at the Bennet family through the eyes of one of its servants (a group of characters all but invisible in Austen's novel). Here, housemaid Sarah takes up the starring role in a story as active and full as events happening above stairs. Instead of a rich man in want of a wife, a new footman arrives, and the cast of characters and activities expand far beyond what Austen imagined.

The Jane Austen Society by Natalie Jenner (St. Martin's).
Proof that Austen is a well that never runs dry is this buzzy debut set in Chawton, England, the same small village of Austen's adulthood. But rather than the 1800s, Jenner sets her book in the wake of World War II and follows an ensemble cast as they try to turn Austen's house into a museum. Macmillan has more Austen books out for spring, including Gill Hornby's Miss Austen and Janice Hadlow's The Other Bennet Sister.

Northanger Abbey by Val McDermid (Grove).
So popular is Austen that a project to create contemporary novels based on her work is underway. Thus far, four have been completed, written by Joanna Trollope, Alexander McCall Smith, Curtis Sittenfeld, and by McDermid. McDermid's effort updates Austen's sendup of gothic novels, featuring a girl whose imagination can get the better of her, new friends, the hope for a better life, and a great setting. McDermid smartly mines the tropes Austen explored yet makes them her own.