Rebecca Blakiston is a User Experience Strategist at the University of Arizona Libraries who uses design thinking, systems thinking, and a unique approach to user research to improve the library experience from the perspective of its patrons.



By, Karen Phillips, SVP of Global Resources at SAGE Publishing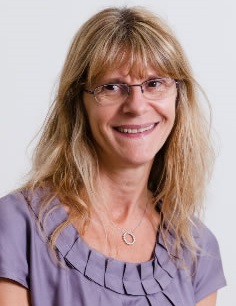 Rebecca Blakiston is a User Experience Strategist at the University of Arizona Libraries who uses design thinking, systems thinking, and a unique approach to user research to improve the library experience from the perspective of its patrons. She has an affinity for questioning assumptions and breaking tradition, and it has served her, her patrons, and the entire library community well so far.

Rebecca is also 2016 Mover & Shaker honoree, and as SAGE is a (proud) sponsor of the Academic Movers & Shakers program, I was happy to ask her to share some of her wisdom with the LJ community. Read on for her insights.

1. User Experience Strategist is a unique position for a librarian. What does this role entail?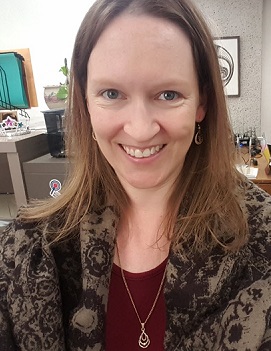 My job is to provide vision for the library user experience
across all touch points and to lead our organization-wide strategic mapping process. My user experience team is housed centrally in administration, working closely with library leadership. This role enables me to foster a culture of user-centered decision making across the organization, prioritize strategic initiatives with the biggest user impact, and centralize and coordinate user-focused assessment efforts across the library.
In my daily work, I provide training, consultation, and resources for staff so they can incorporate UX methods into their projects. I partner with departments on everything from furniture selection and space planning to website redesigns and social media campaigns. I sit on our library's communications council, space planning team, and website steering group.

2. How do you incorporate design thinking in the improvements you make in the library?

A key principle in design thinking is putting humans first. Having a deep interest in and understanding of the human experience leads to more user-centered decision making. We use a variety of methods to do this, including user interviews, observations, persona development, and experience mapping. This helps us build empathy, question our assumptions, identify users' biggest challenges, and focus on what will have the most user impact.

Design thinking also involves prototyping and iteration. We like to test things early and often, putting initial design concepts in front of users to make sure we're headed in the right direction. We test, iterate, and test again. We use insights gathered in testing to make improvements, and we realize that projects are never really "done." We continue to iterate and improve upon all the things, long after a new service or product has launched.

3. Through your research of the library user experience, you must have learned some things that go against traditional library thinking and strategy. Can you share some of them?

Terminology is a big one. Traditional library terms like "reference," "information commons," and "digital collections" are terms that make sense to us but that most of our students aren't familiar with and are likely to misunderstand. We also often use vague terms, like "resources," which carry little to no meaning without thoughtful context. How to address this? Avoid (or explain) any jargon and as much as possible, use crystal clear, unambiguous terminology.
Another library tradition is being comprehensive. We want to provide rich, robust, detailed information to our users. That's why many library websites have hundreds of pages and guides with all the information users might ever need. We are educators, so we might assume the more information we provide the better. This can backfire, as our users don't have time to dig through content and find what is most relevant to them. It can cause problems with discoverability and often leads to users not finding what they are looking for. It can also be impossible to maintain over time, leading to outdated information. A better practice: focus on users' primary tasks and questions, and de-prioritize the rest.
4. How do you get your colleagues - both inside the library and across the institution - on board when what you learn about improving the user experience goes against the grain?

With patience, listening, and data to back up my recommendations. User research findings can be powerful, and mixed methods, both qualitative and quantitative, work well to inform decision making.
It's also important to recognize the motivations and challenges of stakeholders, and to speak to those directly. To be successful with this type of work, we need to have empathy for both our end users and our internal stakeholders. It's important to be flexible. And some days, we need to pick our battles.
In general, people who work at universities are working towards the same goal: student and faculty success. And user experience is critical to this goal. So framing the discussion through this lens can help, too.

5. How has your professional life changed since being honored as an LJ Mover & Shaker?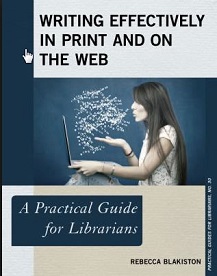 It continues to be a fun, wild ride. When I received the honor in 2016, I was leading our web design and user
experience team within our technology department. Today, I'm housed in our administration, where I get to extend my work beyond the website and collaborate with people across the library. This has opened up doors to new types of work, like strategic mapping and space planning and design.
In 2017, I published my second book, Writing Effectively in Print and On the Web: A Practical Guide for Librarians. And this year, I was privileged to become editor-in-chief of the online, peer-reviewed, open access journal, Weave: Journal of Library User Experience. I love my profession, and I continue to be inspired by the evolving user experience work being done in libraries worldwide.
SPONSORED BY