Ten forthcoming translated novels from across the globe.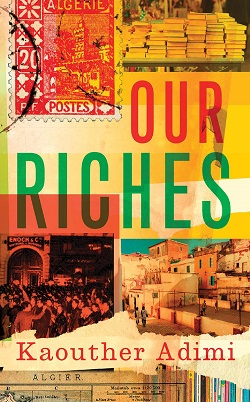 Adimi, Kaouther. Our Riches. New Directions. Apr. 2020. 160p. tr. from French by Chris Andrews. ISBN 9780811228152. pap. $15.95. LITERARY
Adimi makes her English-language debut with this elegant and affecting Prix Goncourt short-listed, multi-prize-winning work, which reimagines the history of Les Vraies Richesses, a bookstore/library blend opened in 1936 Algiers by young Edmond Charlot, who also served as enterprising publisher to significant authors including Albert Camus. The story takes the visionary Charlot from Algiers to World War II Paris (where he opened a branch of his business) to pointedly depicted postwar agitation for Algerian independence, weaving in an account of contemporary plans to turn the bookstore—which had become a national library annex—into a beignet shop. Hapless Ryad, charged with cleaning out the store, simply cannot understand what it has meant to the well-etched community (not to mention literary history): "We are the people of this city and our memory is the sum of all our stories." VERDICT Both gorgeous paean to literature and historically astute observation; highly recommended for book lovers everywhere.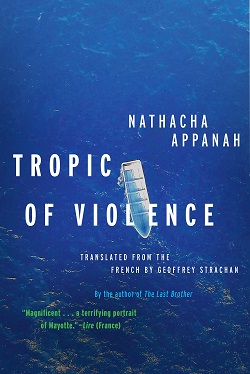 Appanah, Nathacha. Tropic of Violence. Graywolf. May 2020. 160p. tr. from French by Geoffrey Strachan. ISBN 9781644450246. pap. $16. LITERARY
After two recent stunners, The Last Brother and Waiting for Tomorrow, the Mauritian-born, French-based Appanah returns to cement her reputation as a leading world writer. The setting is Mayotte, an island in the Mozambique Channel (and a départment of France) suffering from the poverty and violence that seem inevitably a legacy of postcolonialism. Outspoken nurse Marie, separated from her husband and desperate for a child, accepts a baby with bicolored eyes shoved at her by a superstitious refugee. She names him Moïse and raises him lovingly but dies when he is a teenager, her spirit remaining to help narrate the tragedy that unfolds in this multivoiced work. Joined by his beloved dog, the gentle Moïse ends up in a corrosively ugly slum called Gaza with a children's gang led by the cruel and bullying Bruce. VERDICT Appanah's heartrending, insightful story makes us understand—and feel—the steps leading toward bloody confrontation in this relentless world.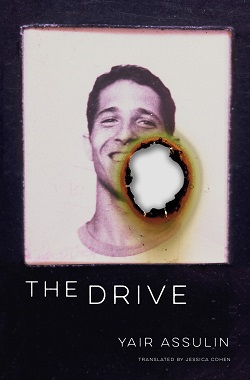 Assulin, Yair. The Drive. New Vessel. Apr. 2020. 130p. tr. from Hebrew by Jessica Cohen. ISBN 9781939931825. pap. $15.95. LITERARY
DEBUT As Roland Barthes is here quoted as saying, "It is my political right to be a subject which I must protect," a point taken up boldly by Israeli novelist Assulin in this Sapir and Ministry of Culture Prize–winning debut. The story opens with the narrator declaring to his chagrined if supportive parents that he finds the regimentation and reductivism of military life unbearable and will not return to service; they're now driving to the mental health offices at Tel Hashomer Hospital to arrange for his release from his duties. As the narrator unfolds his distress, readers are left wondering whether he is unduly weak-kneed—he admits offhandedly to giving up frequently on school projects he's rushed to embrace—or a sensitive soul unable to fit in. Either way, his story exemplifies the individual's battle against larger forces, and we learn to appreciate his pain. VERDICT An unexpected story of resistance to military life, sobering and nuanced.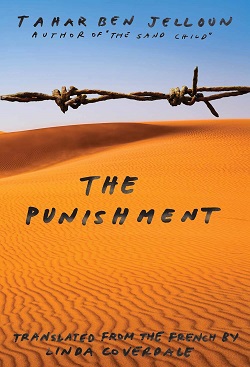 Ben Jelloun, Tahar. The Punishment. Yale Univ. (Margellos World Republic of Letters). Apr. 2020. 168p. tr. from French by Linda Coverdale. ISBN 9780300243024. $25. LITERARY
I invented nothing," says Morocco-born, French-based author Ben Jelloun ( This Blinding Absence of Light) in an interview about this book quoted by adept translator Coverdale in her preface. Chronicling his 1966 arrest while peacefully protesting King Hassan II's corrupt regime and placed with nearly 100 other young men in a brutal military camp, this work is classed as fiction, and if it's exacting in both personal and historical detail, the fluid, understatedly pristine language and expert structure make it exemplary literature. (Not for nothing is Ben Jelloun regularly a Nobel Prize finalist.) Camp inmates are harshly made to understand the importance of obedience and devotion to king and country; as war heats up with Algeria, they are sent to another camp in preparation for becoming cannon fodder. The narrator survives by inwardly reciting Rimbaud and beginning a lifetime of writing poetry, his "only weapon against these barbarians." VERDICT A masterly and important evocation of brutal political repression.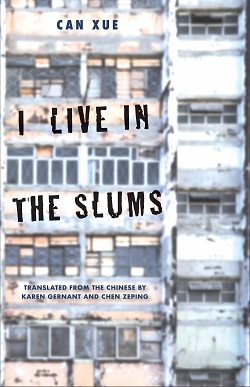 Can Xue. I Live in the Slums. Yale Univ. (Margellos World Republic of Letters). May 2020. 334p. tr. from Chinese by Karen Gernant & Chen Zeping. ISBN 9780300247435. $26. SHORT STORIES
An elderly bachelor cicada identifies with a spider, emblem of death. A magpie puzzles over the school gardener, who kills or drives off its family and is finally seen rather gleefully raking over the graves after multiple deaths in a local fire. A ratlike creature that seemingly recalls a cold countryside but insists "I live in the slums. I was born here" cannot understand the intentions of its host family—are they offering aid or intent on murder?—yet perseveres, an upbeat, gentle soul. A man trying to find the vanished swamp once darkly beckoning at the heart of his city undertakes a mysterious journey, with people seemingly waiting to help at every turn (and spiritual piglets offering a special connection—animals figure largely here). Such is the eerie, unpredictable, cracked and crazy world purveyed in this new story collection from leading Chinese experimentalist Can Xue, whose trenchant undertones impart a distinct unease. VERDICT Sheer reading pleasure for sophisticated readers and a worthy starting point for initiates.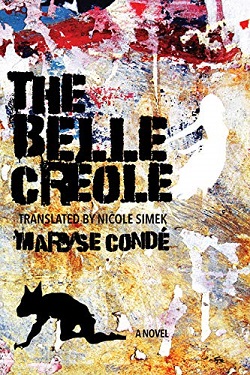 Condé, Maryse. The Belle Créole. Univ. of Virginia. Apr. 2020. 212p. tr. from French by Nicole Simek. ISBN 9780813944227. pap. $21.95. LITERARY
Heartbreaking if splendidly, even lusciously, written, this new work from celebrated author Condé (Segu; I Tituba) explores the ongoing burdens of slavery, racism, and colonial rule through the story of reserved young Dieudonné, accused of murdering his employer and lover, an older woman named Loraine from Guadeloupe's white Creole upper crust. He's acquitted with the help of a clever lawyer who condescendingly speaks to him in Creole rather than French, but what is he free for now? Orphaned young and passed among various unsuitable households, he's been living on La Belle Créole, a boat abandoned by a family who seemingly cared for him but ended up abandoning him as well, and he claims only homeless, full-of-himself poet Boris and the imprisoned Rodrigue as friends. But he genuinely loved hard-drinking, rebellious, tricky Loraine, and without this "burning core" of his life, he is desolate. VERDICT In this masterly work, Condé makes the complexity of Dieudonné's situation evident and his suffering vividly real.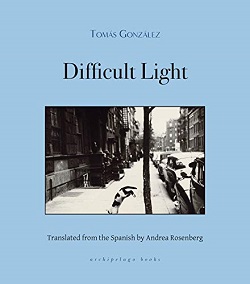 González, Tomas. Difficult Light. Archipelago. Jun. 2020. 152p. tr. from Spanish by Andrea Rosenberg. ISBN 9781939810601. pap. $16. LITERARY
There's hard light indeed for 78-year-old artist David, who's recently widowed, unable to paint owing to failing eyesight, and at home in Colombia, using a magnifying glass and blackberry-sized letters to record grievous events that unfolded when he and his family lived in 1980s Manhattan. With David's career solid if not soaring, the family had moved to a light-blessed apartment on the Lower East Side when a taxi carrying eldest son Jacobo was hit by a drunk driver, leaving Jacobo paralyzed from the waist down and in constant, insurmountable pain. Though brother Pablo had abandoned his academic dreams to help, efforts to retrain Jacobo's body or even diminish his physical anguish are for naught, and as the novel opens, David awaits word with his wife and closest friends of Jacobo's assisted suicide in Oregon. VERDICT González (The Storm) unfolds the story in luminous, reverberant language all the more heart-wrenching for eschewing graphic detail; David's painterly sensitivity is enough. Magnificent.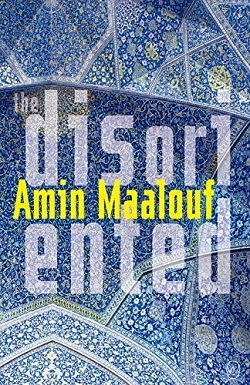 Maalouf, Amin. The Disoriented. World Editions. May 2020. 432p. tr. from French by Frank Wynne. ISBN 9781642860580. pap. $17.99. LITERARY
In Paris, where he has long lived, Lebanese-born Adam is awakened before dawn by a phone call informing him that his once-close friend Mourad is near death. They have been estranged for reasons that slowly emerge, but Adam immediately boards a plane and arrives in Beirut before midnight. He's too late, but the tensions provoked by his return and his reluctance to speak at Mourad's funeral compel him to remain surreptitiously in the country and explore both his past and Lebanon's present. Adam's journey unfolds partly through old letters he's kept and notebooks he fills with reflections, which helps him articulate the existential crisis entailed by self-exile and the seismic shift he's experiencing now. VERDICT Having moved from Beirut to Paris with the outbreak of the Lebanese Civil War, the Prix Goncourt–winning Maalouf (The Rock of Tanios) deftly lets us know how the changes wrought by time's passage really feel, especially when one has traded continents and cultures.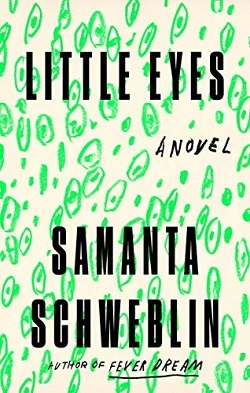 Schweblin, Samanta. Little Eyes. Riverhead. May 2020. 256p. tr. from Spanish by Megan McDowell. ISBN 9780525541363. $26. LITERARY
Battery-driven, camera-equipped stuffed animals with their own chargers, kentuki are not toys. From crow to bunny to mole, each is decidedly someone—some mysterious observer—with whom its so-called keeper builds a relationship. As they roll around asserting themselves from Lima to Umbertide to South Bend, kentuki unsettle the lives of the various characters whose stories are woven together here, from restless Alina, accompanying her artist boyfriend to Oaxaca on his first big grant, to the divorced Enzo, compelled by an overbearing psychologist to take on one of these creepy critters for the sake of his son, who hates the thing. As situations escalate, readers will be fascinated by the kentuki-human interactions, which smartly reveal how hungry we are for connection in a technology-bent world. VERDICT Of a piece with Schweblin's ellipticalFever Dream and the disturbing story collection A Mouthful of Birds, both runners-up for the Man Booker International Prize, this jittery eye-opener will appeal to a wide range of readers.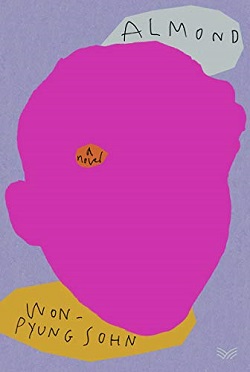 Sohn Won-pyung. Almond. HarperVia. May 2020. 272p. tr. from Korean by Sandy Joosun Lee. ISBN 9780062961372. $25.99. LITERARY
Debut Award-winning South Korean screenwriter/director Sohn's intimate and surprising debut novel features Yunjae, born with a condition that limits his ability to experience or even recognize emotion; in his brain, the almond-shaped organs governing feelings are smaller than normal. But this novel is not about disability, instead examining our capacity to connect. Yunjae's mother works tirelessly to teach him how to manage in a world he can't read and reaches out to her own estranged mother, who becomes a sharp-witted, doting grandma. When they are lost in a terrible Christmas eve shooting (it's Yunjae's 16th birthday), he soldiers on, helped by a sympathetic neighbor. At school, his imperturbability stymies the gangsterish Gon, who initially bullies him but then befriends him while inadvertently leading him to a dangerous edge. Will Gon and Yunjae's secret crush, Dora, help ­Yunjae learn to feel? VERDICT ­Impressively portraying Yunjae's shrugged-shoulder calm and efforts to understand his world, Sohn offers a heartening study of human emotion