Project MUSE has released "MUSE in Focus: Roots of the Attack on Democracy," insurance analytics company ValChoice has extended a free unlimited access subscription for libraries, and Kanopy expects the growth of streaming video services to continue based on a recent survey of librarians.
Project MUSE Releases Selected Resources on "Roots of the Attack on Democracy"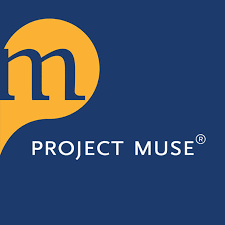 Project MUSE on January 20 released "MUSE in Focus: Roots of the Attack on Democracy," a curated selection of resources from Project MUSE publishers exploring the political and societal forces that ultimately resulted in a mob of Trump supporters attacking the U.S. Capitol on January 6. Portions of the scholarship will be temporarily free, according to a press announcement.
"Given the recent events that took place in Washington and on the Capitol, we felt it incumbent on ourselves as an academic and scholarly platform to share and make available peer-reviewed content that provides history and context to the current climate," Kelley Squazzo, director of publisher relations at Project MUSE, explained in a statement.
This is the sixth installment of the MUSE in Focus series, which has been produced during the past two years as a way "to contribute interdisciplinary, scholarly context to current events and issues," the announcement states. "MUSE in Focus: Roots of the Attack on Democracy…explores the history of American right-wing extremism and the modern forces that culminated these attitudes in our current moment. Understanding the nature of these challenges provides the best chance to overcome them."
Insurance Analytics Company ValChoice Extends Free Content Offer for Libraries
ValChoice, an independent data analytics company focused on the U.S. insurance industry, has extended an offer providing public and academic libraries with permanent, unlimited access to its online calculators, insurance company ratings, tutorials and "how-to" videos, worksheets, and other tools designed to help users understand how insurance is priced, and how to select policies based on criteria such as their age, deductible amounts, coverage limits, and other factors. Libraries that register by April 10 (the beginning of "Money Smart Week") will receive the online platform's free content for libraries, which has been expanded to include free 45-minute webinars.
As LJ reported last summer, CEO Dan Karr founded the company after a multi-year battle with insurance corporations following serious injuries he suffered while cycling to work in 2007. "ValChoice's reports and insurance company ratings use data sourced from state insurance commissioners, the National Association of Insurance Commissioners, AM Best Company, S&P Market Intelligence, and SERFF: The System for Electronic Rates and Forms Filing. Insurance companies and agents pay to license the results of the company's analytics for marketing and outreach purposes," the earlier article explained.
Karr recently told LJ that ValChoice has also made several enhancements to its platform thanks to feedback from libraries, including adding subtitles to all videos, making the site Voluntary Product Accessibility Template (VPAT) compliant, and generally simplifying the process of accessing all content.
Kanopy Publishes Survey on COVID-Impacted Streaming Video Trends in U.S. Public Libraries
The use of public library video streaming services increased significantly as patrons stayed home in 2020 due to the COVID-19 pandemic, and many librarians expect the trend to continue during the next three years, according to the results of a survey published by streaming platform provider Kanopy.
Key findings from the survey—which included responses from 730 librarians, primarily in the United States—included the following, according to a press release:
More than 47 percent of participants say streaming video budgets will increase in 2021 and over 71 percent expect an increase over the next three years. Comparatively, just over 9 percent of participants say their DVD budgets will increase in 2021 and approximately 15 percent expect an increase in the next three years.
Some 54.5 percent of public libraries currently offer more than one streaming video service, and many indicated that training patrons to use multiple platforms is a challenge.
Some 58.2 percent say that in addition to entertainment, patrons use streaming videos for other purposes such as personal enrichment and class assignments.
Pay-per-view and subscription were nearly tied as the most preferred models for streaming video acquisition, at 23.6 percent and 23.4 percent respectively.
Some 49.6 percent of librarians believe it is their responsibility to support the curricula of K–12 schools with streaming films, and 32 percent say they collaborate with schools or plan to in the near future. Comparatively, 31 percent say it is their responsibility to support local community colleges and 9.8 percent say they are collaborating with such colleges or plan to soon.
Some 88.4 percent say collection diversity in their video selection is "important" to "very important," yet just 33 percent say they are meeting patron needs for such content.
A full report on the survey is available for free to anyone who registers here.