The shift to remote learning during the pandemic has brought to light sharp disparities in students' home internet access.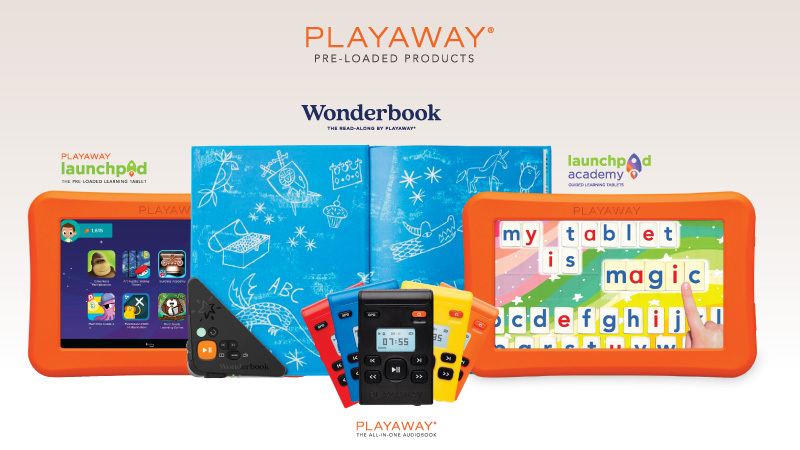 Pre-loaded Content from Playaway Helps Libraries Stem COVID Learning Loss
The shift to remote learning during the pandemic has brought to light sharp disparities in students' home internet access. These disparities, which disproportionally affect students of color, are contributing to the learning loss that many students are experiencing because of COVID-19.
A study by global consulting firm McKinsey & Co. analyzed assessment data from a popular digital learning platform for students in kindergarten through eighth grade and found that students learned only 67 percent of the math and 87 percent of the reading their grade-level peers typically would have learned by last fall.
On average, McKinsey reports, students lost the equivalent of three months of learning in math and one-and-a-half months of learning in reading last year. This learning loss has been especially acute in schools that serve mostly minority students.
Schools and libraries are looking for effective solutions to address COVID-related learning loss. Letting students borrow devices that come pre-loaded with educational content can help.
Findaway, an Ohio-based technology company, offers a wide range of Playaway Pre-loaded Products for learners of all ages, including audiobooks, read-along books, and tablets. The devices give schools and libraries everything they need to promote literacy, bridge the digital divide, and make educational technology accessible to everyone. With these tools, students don't need a home internet connection to access high-quality educational materials, which helps level the playing field and close the "homework gap."
What's more, libraries and schools can use federal COVID relief aid to purchase these devices for lending to patrons and students. Public libraries are eligible for billions of dollars in recovery funding as part of the $1.9 trillion American Rescue Plan Act (ARPA) of 2021 passed by Congress in March, as well as the $2.2 trillion Coronavirus Aid, Relief, and Economic Security (CARES) Act passed last year. Librarians can find more information on the ALA's website here.
Launchpad Tablets
Touch-screen tablets have revolutionized how children learn, and Playaway Launchpad Tablets come pre-loaded with educational apps so users don't need an internet connection to take advantage.
Designed specifically for library circulation, Launchpad Tablets are made to be passed from one set of hands to the next. The devices are pre-loaded with award-winning content from Homer, Farfaria, Highlights, and more.
There are Launchpads for kids, teens, and adults. Last year, Playaway released Launchpad Academy, guided learning tablets that combine apps, videos, and storybooks for a multimodal learning experience.
For instance, Launchpad Reading Academy has five skill-based levels to help kids master verbal, reading, and writing skills. Pre-K Academy includes five learning pathways that prepare students for kindergarten success, with apps that help students learn and practice motor and cognitive skills, math and science, language and literacy, social and emotional skills, and music and creativity.
The Panhandle Library Access Network (PLAN), a library cooperative serving the 16-county region of the Florida Panhandle, used federal CARES Act funding to purchase 350 Launchpads for distribution to the libraries in its rural counties to mitigate COVID-related learning loss.
"More than 32 percent of all households in this area do not have access to the internet at home," says Charles Mayberry, PLAN's executive director. "The lack of sufficient bandwidth became an acute problem during the COVID-19 pandemic as K-12 schools cancelled on-site classroom learning and public libraries ceased in-library internet access."
The fact that Launchpads don't require an internet connection made them ideal learning devices for libraries to provide for children in their communities, Mayberry says.
"Library staff report that the Launchpads are highly appreciated and are frequently checked out," he adds. One librarian reported: "The Launchpads are a great resource for parents to use with children. Parents are being forced to become teachers during the pandemic and may not have the ability to do so. The Launchpads fill that void."
Wonderbook Read-Alongs
Reading aloud to children helps them build critical literacy skills, and research shows that children who regularly have books read to them score higher on literacy tests, ASCD observes.
Wonderbooks from Findaway enable children to hear their favorite books read aloud while they
follow along in the text.
Every Wonderbook is a print book with a ready-to-play audiobook permanently bound to the inside front cover. With easy-to-use, one-touch controls, children simply press play to follow along as the book is read aloud to them. Plus, a learning mode asks educator-vetted questions about each book to boost comprehension, recall, and fluency. The Wonderbook catalog features a diverse collection of read-alongs for kids ages three to 13, including nonfiction and Spanish titles.
The books come with a headphone jack for independent listening. The audio player is recharged using a micro-USB charging port, the standard technology for recharging Android devices.
Playaway Audiobooks
There is evidence to suggest that listening to audiobooks can improve students' content knowledge, as well as their literacy skills and their attitudes toward reading. For instance, listening to content allows students to pick up new vocabulary and to access a more complex and diverse range of texts, which gives them more opportunities to enjoy and engage with stories.
Playaway Audiobooks from Findaway are listening devices that come pre-loaded with audiobook content, including new releases and best-selling children's and young adult titles. These battery-powered devices offer more than 30 hours of listening with no other technology or WiFi connection needed—giving patrons the freedom to listen to literature, nonfiction, and other learning content anytime, anywhere. Playaway offers simultaneous releases and best-selling audiobooks for kids, teens, and adults.
Libraries and schools can explore the collection of Launchpads, Wonderbooks, and Audiobooks at shop.playaway.com.
Sponsored by