The show floor and featured speakers had everyone jazzed in New Orleans.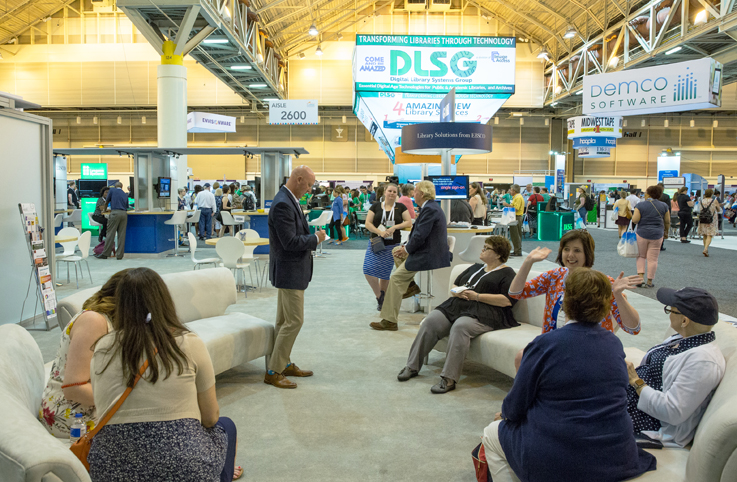 The American Library Association (ALA) Annual Conference 2018 exhibit floor at New Orleans's Morial Convention Center was buzzing. All photos ©2018 George Long.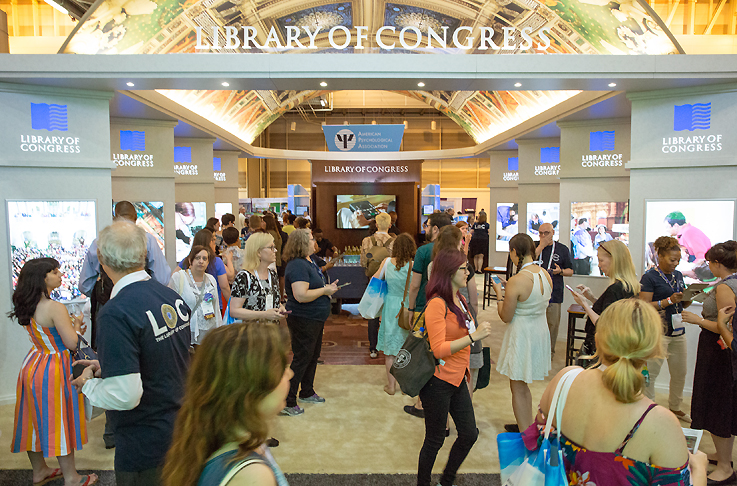 The Library of Congress pavilion hosted programs and presentations.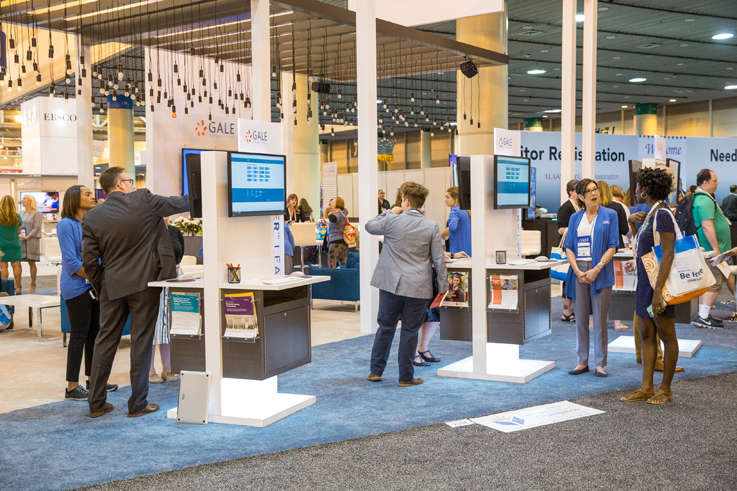 New products received plenty of attention at the Gale booth.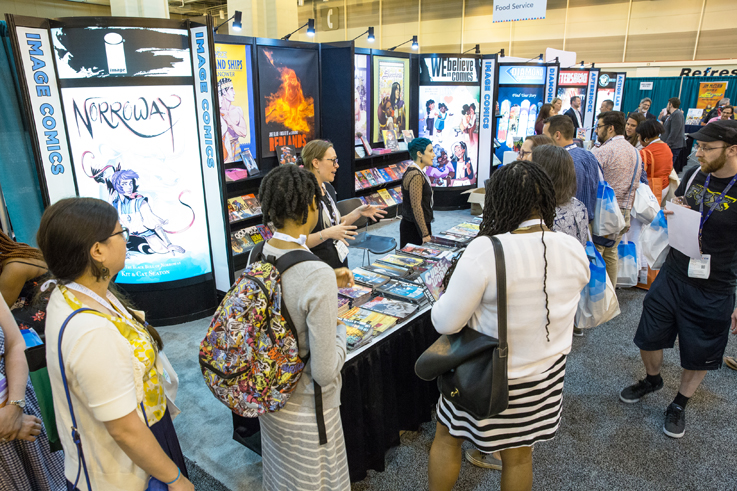 Graphic novel publishers attracted a steady crowd.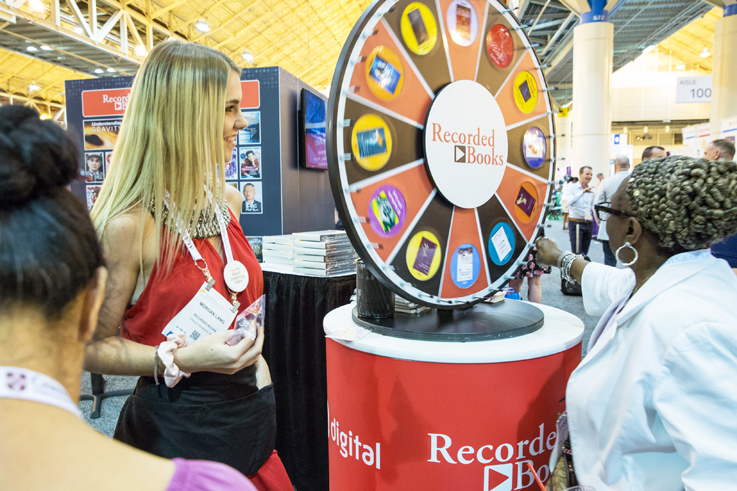 Round and round she goes: librarians tried their luck at the Recorded Books booth.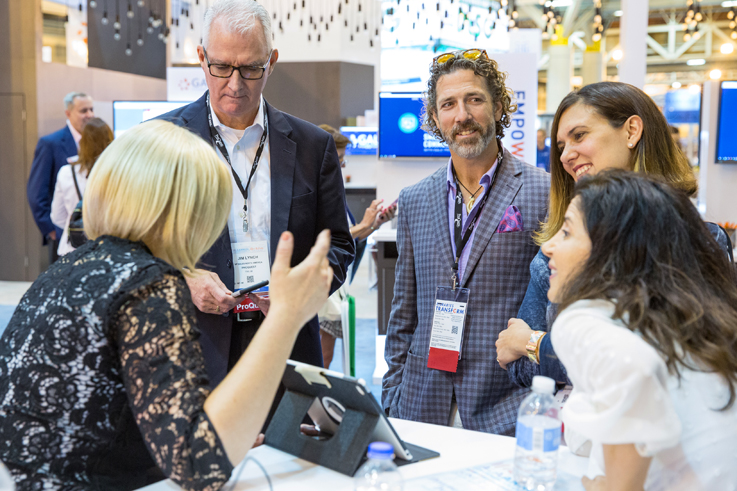 Questions and answers were the order of the day at the ProQuest booth.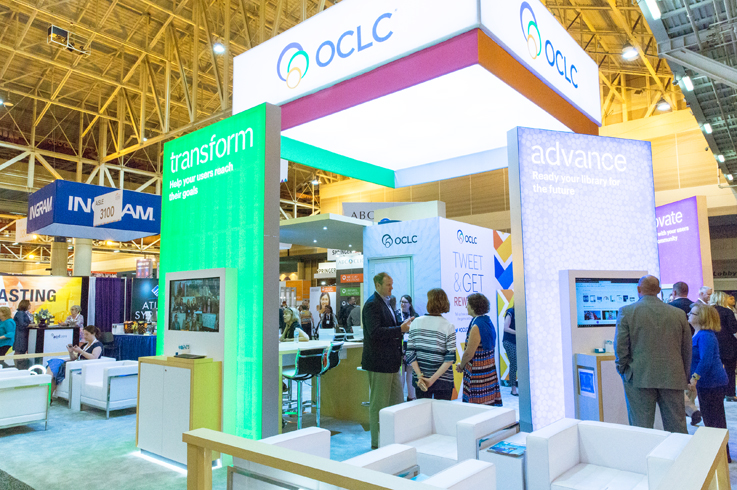 There was plenty to investigate at the OCLC booth.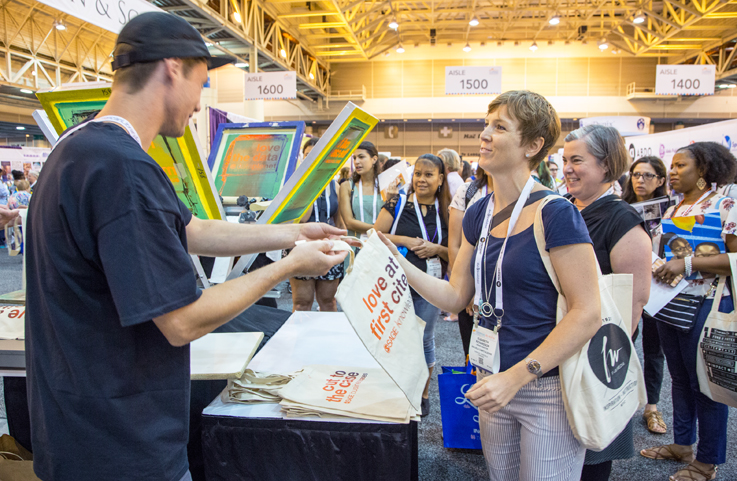 Tote bags were a popular giveaway at the SAGE booth.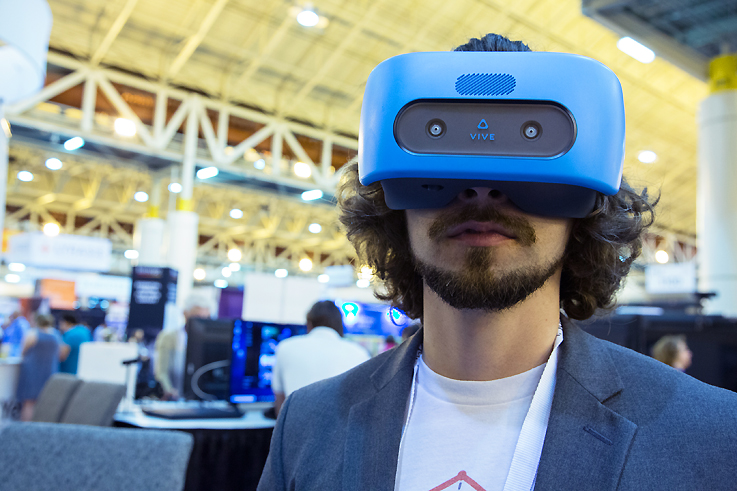 Attendees tried out virtual reality gear on the show floor.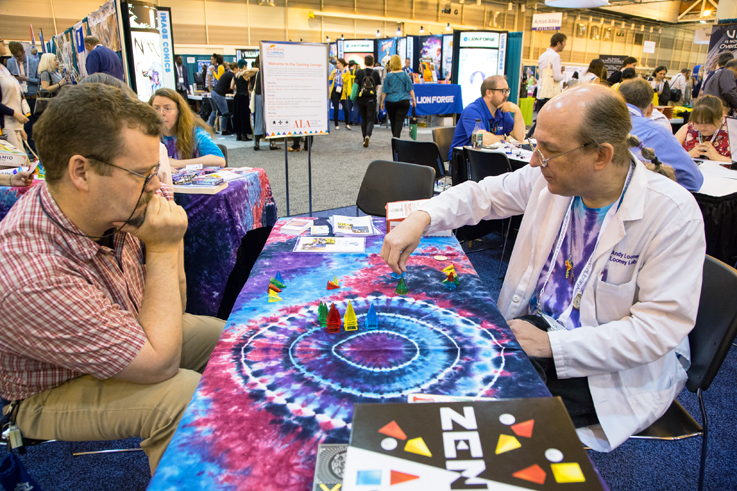 Visitors tested their skill and luck in the Gaming Lounge.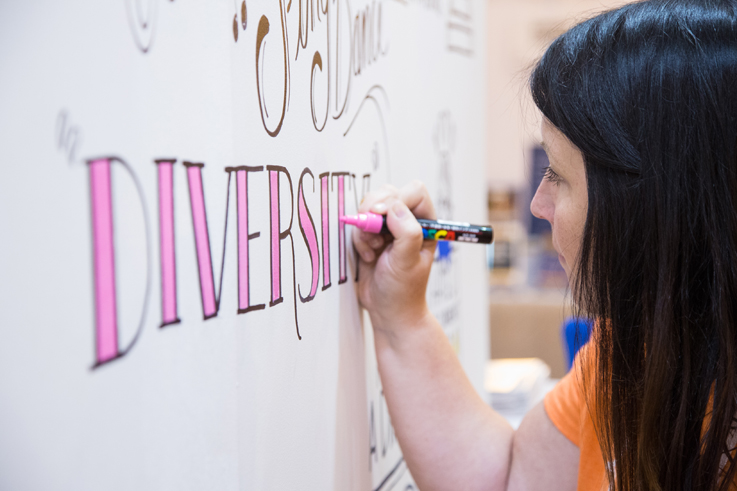 There was room for plenty of creative expression from attendees.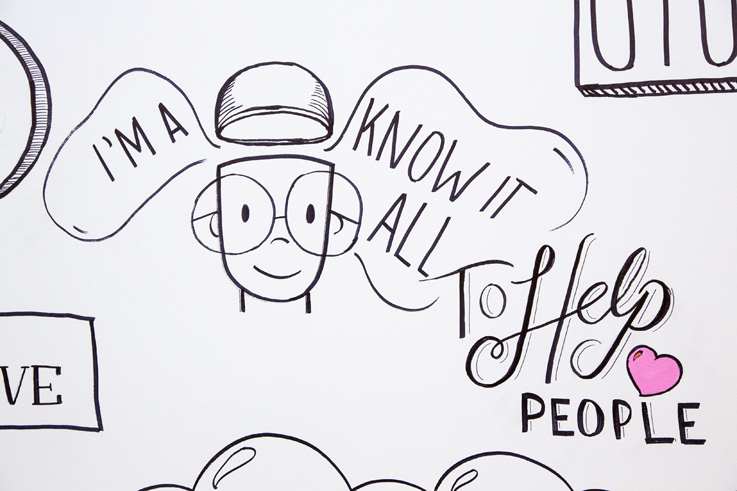 Positive messages abounded.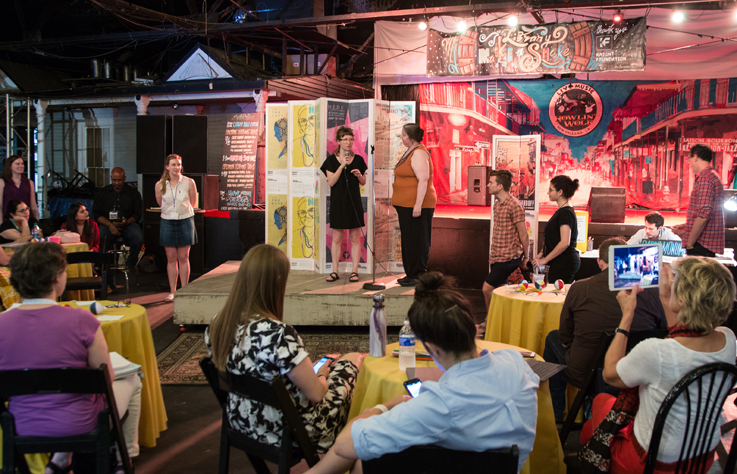 The Knight Foundation, along with an anonymous donor, raised $30,000 to put on the Library Make'n'Shake at Howlin' Wolf, a bar and music venue near the Convention Center. Make'n'Shake featured hands-on demos, projects, and interaction with music, food, and drink. The 21 exhibitors included a mix of local New Orleans organizations and national partners such as EveryLibrary, the Foundation Center, the Library Collective, MIT Media Lab, Louisiana Endowment for the Humanities, New Orleans Airlift/Musicbox, Paper Monuments, Historypin, the Neighborhood Story Project, Library of Congress Labs, Memories of Migration - Santa Ana Public Library, Public Lab, Dokk1, Studio Be, A Closer Walk, Peer 2 Peer University, Guardians Institute, Libraries without Borders, Music and Culture Coalition of New Orleans,and the Digital Public Library of America.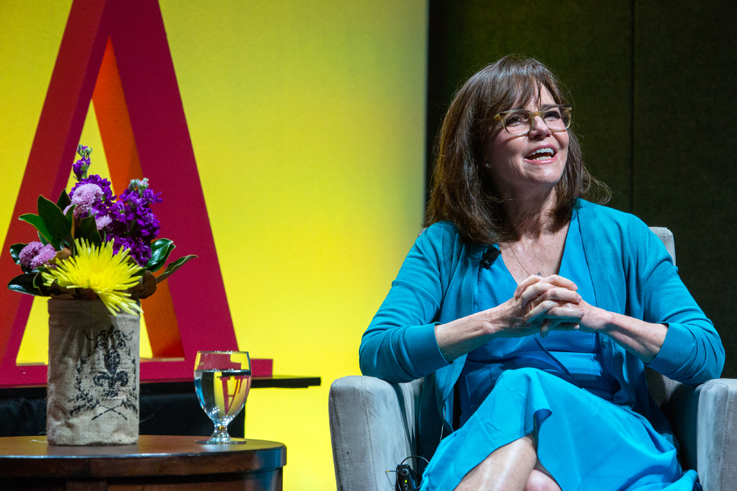 Academy Award and Emmy Award–winning actor Sally Field was one of the featured guests in the Auditorium Speaker Series.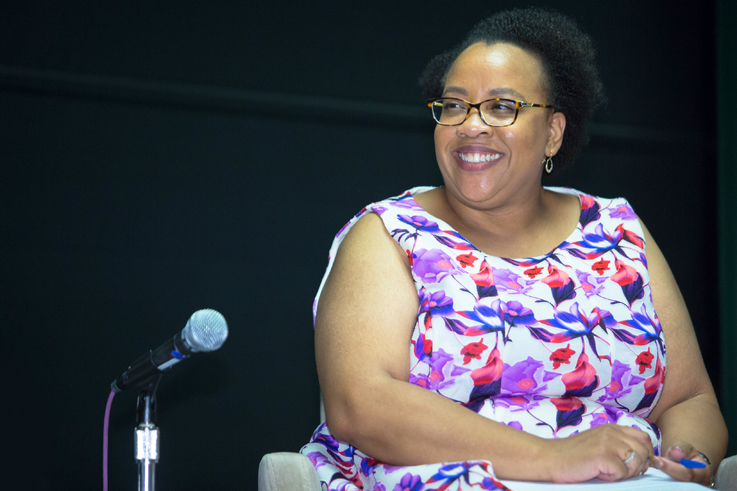 Courtney Young, Head Librarian and Professor of Women's Studies at Pennsylvania State University's Greater Allegheny campus and ALA Past President (2014–15), spoke with Librarian of Congress Carla Hayden about a "New Dawn for Libraries."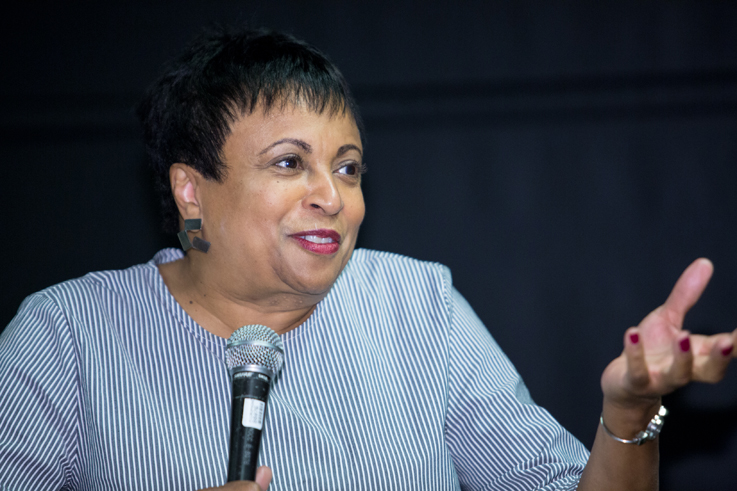 Hayden was a strong presence at the conference, appearing in conversation with Young, Archivist of the United States David S. Ferriero, and former First Lady Michelle Obama, as well as hosting happy hour at the Library of Congress pavilion.