One school of thought in leadership suggests those who do it well can role play some area of their work for which they are less than authentically passionate. While that may be a useful leadership skill for unique situations, there are some things leaders should never fake.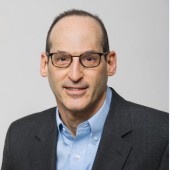 One school of thought in leadership suggests those who do it well can role play some area of their work for which they are less than authentically passionate. While that may be a useful leadership skill for unique situations, there are some things leaders should never fake.
From frontline reference librarian to library director, I've had the great experience of serving in a wide range of positions in academic libraries of different types. For the most part I avoided suffering extended bouts of impostor syndrome, a fairly regular topic of discussion in our profession. However early in my career, in my first reference librarian position at a top ten business school library, the first year was one of self-doubt. There was little discussion of impostor syndrome back then, though it's likely that I was experiencing it. For the first six months as a library director, I occasionally gave in to thoughts of being unqualified and unlikely to succeed as that library's leader. But in these and other positions, as I achieved small successes my confidence grew, and I came to believe more strongly that I was the right person for the job. A recent webinar on impostor syndrome I attended, wanting to better understand how this affects librarians, got me thinking about what it means for library leaders. Leaders need to recognize how impostor syndrome impacts their own progress, but they should also recognize and support staff who may be experiencing it.
FAKING IT
An often-shared piece of advice for those suffering from impostor syndrome is "fake it until you make it," meaning that in situations of doubt or fear do your best to play through it, even it if takes a bit of acting. Imagine a leader, for example a college provost or president, who has an incredible number of responsibilities and expectations for regular public appearances, going to all types of events, day in and out. It's quite likely these leaders, even with their tremendous spirit and enthusiasm, are hardly enthusiastic for every activity. One strategy is to show up for a short period, say a few words, be the cheerleader, and then make a quick exit for that next "high priority" meeting. As followers, we may even sense some inauthenticity, but we are nonetheless enthused by their participation. This particular strategy, faking it to play an expected role, is rarely shared in leadership books. But talk to these leaders and you'll find they must occasionally role play as institutional cheerleader or sympathizer for the greater good. Does that make them bad leaders? It's clearly less than authentic, but is it all that much different than the impostor syndrome sufferer who fakes their level of confidence as an educator, meeting leader, or research consultant? It's what we do to make it through for now, until we gain the true confidence, skill, or authentic mindset to put faking behind us.
WHAT CAN'T BE FAKED
None of this is to suggest any leader could survive for long as an impostor. The occasional, well-intentioned role adoption, used artfully in the right place and time, has its purpose. But there are leadership qualities and practices that are simply beyond the scope of fakery. Any current or aspiring leader who thinks they can be faked is not worthy of being followed, and is likely to experience a short and troubling tenure. They include:
Listening. It's easy to fake it while being distracted or just uncaring. Great leaders are great listeners. Asking good questions to get others talking is an authentic practice that allows leaders to learn. It's easy to fake listening, but also easy for others to sense their words are going unheard.
Respect. Without respect for their workers, leaders create a dysfunctional workplace where mistrust and low morale run rampant. In our professional literature and on social media the toxic boss is mentioned far more frequently than the admired leader. How much of this is owing to leaders who pay lip service to respect for library workers but act in ways that demean and demoralize them?
Empathy. Not all leaders are naturally empathic. They may need to work at developing their sensitivity and ability to empathize. Building the capacity for empathy is a path to authentic leadership. Empathy is easy to fake, by feigning interest in others and their concerns. When it really matters though, in situations where true empathy makes a difference, fakers reveal their true colors.
Appreciation. Another simple and seemingly obvious leadership quality that is faked only at a leader's peril. It's more likely the case that toxic leaders fail at this by taking credit for success rather than crediting their staff colleagues. Worse yet are leaders who show staff appreciation only when they are in the limelight, for public or external appearances, but rarely or never make a personal show of their appreciation directly to staff.
Readers no doubt have their own examples where leaders fake it in situations when authenticity, honesty, and humility are an absolute necessity. I'd like to think those leaders eventually get weeded out of the profession. It's more likely the unfortunate case that they persist as leaders in name only, creating a toxic workplace wherever they land.
ALL PART OF LEARNING
When a library leader is authentic where it counts, the occasional absence of authenticity in less-critical areas of leadership need not be a barrier to success. While hardly an ideal situation, there's little to gain by being overly self-critical where deficiencies exist. In an essay on impostor syndrome Sindhumathi Revuluri offers this advice: "Instead of wallowing in vague self-doubts, reframe them more specifically—as 'I have something to learn about…' " That gets to the essence of Leading From the Library. Few of us are born leaders, naturally gifted with all of the essential attributes for greatness. It's a process of continual learning. Leaders, rather than lamenting over real or imagined inadequacies—not feeling good enough, smart enough, or leaderly enough—need to take Revuluri's advice. Use self-awareness to acknowledge weaknesses but commit to learning how to better lead by building strength in those areas. The greatest of leaders may never need to fake it, but for the rest of us it's important to distinguish between what we can fake and what we never should.