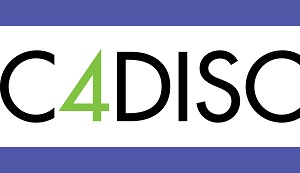 It's no secret that scholarly publishing is overwhelmingly white; 83 percent, according to the Workplace Equity Project's (WEP) recent survey. Nor that there is a dearth of women at the top—and that there is a very real gender pay gap (confirmed in the UK, and likely the case in the rest of the world). There's evidence—again from the WEP survey—that we are mostly heterosexual (83 percent), aged 36 or over (64 percent), "Western" (95 percent of respondents live and work in North America, Northern/Western Europe, and Australasia), and native English language speakers (84 percent). Over half of us have no religion; 96 percent of us are educated to at least undergraduate degree level; and only 11 percent identify as having a disability (4 percent of which are categorized as mental health related).
It's also common knowledge that diverse organizations perform better than less inclusive ones—so there's a financial imperative, as well as a moral one, for making our organizations more inclusive. But while there has been some progress toward making scholarly publishing more diverse and inclusive at the individual and organizational levels, there hasn't until now been a concerted effort to tackle this at the industry level.
The recently launched Coalition for Diversity and Inclusion in Scholarly Communications (C4DISC) plans to do just that. Formed specifically to "discuss and address issues of diversity and inclusion within our industry," C4DISC's first output is a Joint Statement of Principles, which has been signed by nine of the founding members, as well as a number of other adopting organizations from the United States and Canada, the European Union, and Latin America.
The Joint Statement acknowledges that: "To ensure sustainability and growth, our industry must commit to long-term efforts to curb the deeply ingrained patterns of exclusion and inequities in our practices, policies, and frameworks," with the goal to "promote involvement, innovation, and expanded access to leadership opportunities that maximize engagement across identity groups and professional levels."
Specifically, the signatories commit to:
Eliminating barriers to participation, extending equitable opportunities across all stakeholders, and ensuring that our practices and policies promote equitable treatment and do not allow, condone, or result in discrimination
Creating and maintaining an environment that respects diverse traditions, heritages, and experiences
Promoting diversity in all staff, volunteers, and audiences, including full participation in programs, policy formulation, and decision-making
Raising awareness about career opportunities in our industries to groups who are currently underrepresented in the workforce
Supporting our members in achieving diversity and inclusion within their organizations
Can C4DISC really help effect change? Based on the conversations the founding members have had so far, we believe the answer is yes—for a number of reasons.
First, this effort isn't being undertaken lightly. All founding members—especially the Society for Scholarly Publishing (SSP), which has taken the lead in terms of initiating and coordinating the initiative—have already dedicated significant time and resources over the past year, and have pledged to also provide financial support going forward. It's been heartening to see that, while not everyone agrees on every point, there has been a tremendous willingness to collaborate and, where necessary, compromise, in order to reach a consensus that we can all commit to.
Next, there is strong and explicit agreement, understanding, and acknowledgment among C4DISC members that our industry is not diverse, inclusive, or equitable at present; that we (collectively and individually) bear responsibility for this; and that it needs to change. There's also recognition that this change will require leadership and that our industry organizations are best placed to provide that leadership.
Also encouragingly, despite C4DISC's relatively low-key launch, there has already been a great deal of interest from other organizations that want to get involved. As mentioned, several have now signed the Joint Statement, while others have promised funding or in-kind resources to help support the initiative. Figuring out how C4DISC should operate—including holding ourselves to our own standards of diversity and inclusiveness!—is a key priority for the founding members, so look for more on the subject in the coming months. While we work on that, we warmly invite any scholarly communications organizations that would like to get involved—associations, libraries, publishers, service providers, and others—to show support by signing the Joint Statement.
Our other immediate priority is to carry out market research that will establish baseline measures for diversity in scholarly publishing today, with follow-up research over the next five to ten years to measure our progress. After an extensive call for proposals and a rigorous review process, we have selected a partner who will start work on the first phase of the research shortly. Fundraising to cover the cost of the market research will begin in earnest soon as well; if you're interested in contributing (as an individual or an organization), please contact c4disc@gmail.com.
We hope that you'll share our enthusiasm for this new coalition, and support our efforts. You can follow our progress on Twitter (@c4disc) and on The Scholarly Kitchen blog, as well as on the news section of our website, c4disc.org. Any questions? Please contact us!

---
Alice Meadows is Director of Communications at ORCID. She was elected to the Board of the Society for Scholarly Publishing (SSP) in 2016, and is an SSP representative on the C4DISC initiative. Lori Carlin is Director of Marketing and Senior Consultant at Delta Think. She is an elected member of the SSP Board since 2016, and an SSP representative for the C4DISC initiative. Lori also serves as a member of the PSP Professional Development Committee and the ASAE Marketing Council, and is the former co-chair of the SSP Marketing Committee and the SSP Task Force on Branding. Melanie Dolechek is the Executive Director of the Society for Scholarly Publishing. She plays an active role in the Coalition for Diversity and Inclusion in Scholarly Communication, is an advisory board member of the Workplace Equity Project, and currently serves as treasurer of the Kansas City Society of Association Executives.