Poverty, policing, destabilized Iraq, and the importance of data.
Abdul-Ahad, Ghaith. A Stranger in Your Own City: Travels in the Middle East's Long War. Knopf. Mar. 2023. ISBN 9780593536889. $30. HISTORY
An architect before the 2003 U.S. invasion of Iraq, Baghdad-born Abdul-Ahad became a translator and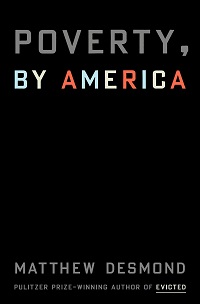 then a multi-award-winning journalist (e.g., George Orwell and Martha Gellhorn honors) covering not just Iraq but Syria, Libya, Afghanistan, and Yemen. Here he returns home to disclose the consequences of both Saddam Hussein's rule and its violent end, focusing on disrupted human interchange and expectation.
Allen-Ebrahimian, Bethany. Beijing Rules. Harper. Mar. 2023. 416p. ISBN 9780063057418. $32.50. CD. POLITICAL SCIENCE
The West has long proclaimed that capitalism ensures democracy, but in the last two decades China has toppled that belief by achieving a flourishing capitalist state under rigid Communist Party rule. The China reporter at Axios, Allen-Ebrahimian reveals what the advent of authoritarian capitalism means for the world. With a 30,000-copy first printing.
Cahn, Naomi & others. Fair Shake: Women and the Fight To Build a Just Economy. S. & S. Mar. 2023. 240p. ISBN 9781982115128. $27.99. WOMEN IN BUSINESS
Even before COVID, women were stumbling further behind in the economy, and the coauthors—all law professors—blame an unhealthily competitive business environment ruled by what they call the Triple Bind: Women lose whether or not they compete on the same terms as men, and when they do, they often remove themselves from the workplace—or get pushed out. So far, they show, laws have failed to protect women at work.
Desmond, Matthew. Poverty, by America. Crown. Mar. 2023. 288p. ISBN 9780593239919. $28. lrg. prnt. SOCIAL CLASS/INCOME INEQUALITY
Author of the Pulitzer Prize–winning Evicted, a game changer that has sold over 750,000 copies, MacArthur fellow Desmond considers why the uber-wealthy United States has more poverty than any other advanced democracy. It's precisely because of that wealth, he argues, with the affluent benefiting from keeping poor people poor, whether by suppressing wages, driving up housing costs, or continuing to monopolize money and opportunities they already have.
Farahany, Nita. The Battle for Your Brain: Defending the Right To Think Freely in the Age of Neurotechnology. St. Martin's. Mar. 2023. 288p. ISBN 9781250272959. $29.99. CD. SCIENCE/ETHICS
With the brain already subject to alteration via performance-boosting drugs or electrical stimulation, neurotechnology looks to be the next bold, bright horizon. But what if your brain could be plumbed to determine your political beliefs and thought crimes could get you imprisoned? Duke University professor Farahany examines the ethics of neuroscience; with a 60,000-copy first printing.
Geronimus, Dr. Arline T. Weathering: The Extraordinary Stress of Ordinary Life in an Unjust Society. Little, Brown Spark. Mar. 2023. 352p. ISBN 9780316257978. $30. Downloadable. SOCIAL SCIENCE
As the data show, social injustice inflicts physical harm, with the marginalized in U.S. society more likely to face chronic disease, death in childbirth, and abbreviated life spans than their middle- and upper-class white counterparts. Veteran public health researcher Geronimus (Univ. of Michigan) examines weathering, a term she coined to describe the health consequences of systemic oppression, while offering solutions.
Gross, Neil. Walk the Walk: How Three Police Chiefs Defied the Odds and Changed Cop Culture. Metropolitan: Holt. Mar. 2023. 240p. ISBN 9781250777522. $27.99. CRIMINOLOGY
The murder of George Floyd led to stepped-up calls for police reform, but the focus has remained on containing police power rather than changing police culture. A former policeman, Colby College sociology professor Gross embedded himself in three police departments—in Stockton, CA; Longmont, CO; and LaGrange, GA—that have countered aggressive policing with a more community-minded approach. Here's what he learned. With a 50,000-copy first printing.
Hoffman, Liz. Crash Landing: The Inside Story of How the World's Biggest Companies Survived an Economy on the Brink. Crown. Mar. 2023. 288p. ISBN 9780593239018. $30. Downloadable. BUSINESS & ECONOMICS
The pandemic completely upended the economy, but Hoffman, a senior reporter for the Wall Street Journal, argues that with Wall Street focused on efficiency, cheap debt, and growth at all costs, trouble was waiting to happen. While laying bare the economy's weak points in the 2010s, Hoffman also uses exceptional access to top business leaders to show how they scrambled to change the rules simply to survive.
Howley, Kerry. Bottoms Up and the Devil Laughs: A Journey Through the Deep State. Knopf. Mar. 2023. 256p. ISBN 9780525655497. $28. Downloadable.
A New York magazine features writer who authored the multi-best-booked Thrown, Howley takes readers on a raucous ride through the shadowy deep state by following the adventures of an anonymous young NSA analyst who sneaked a state secret out of the office. Along the way, she limns the death of privacy in today's world and how we are ruled by data.
Nayeri, Dina. Who Gets Believed?: When the Truth Isn't Enough. Catapult. Mar. 2023. 304p. ISBN 9781646220724. $27. IMMIGRATION
Iranian-born novelist Nayeri (A Teaspoon of Earth and Sea), whose multi-award-honored The Ungrateful Refugee drew on her experience as an asylum seeker in United Arab Emirates, Italy, and the United States after fleeing her homeland with her mother and brother as a child, continues in nonfiction vein with a new work prompted by the question, Why are honest asylum seekers often dismissed as liars? Extending her meditation to emergency rooms, office work, and family life, she probes the social constructions that shape our perception of what's true and what's not.
Nuila, Ricardo. The People's Hospital: Hope and Peril in American Medicine. Scribner. Mar. 2023. 368p. ISBN 9781501198045. $28. CD. MEMOIR/MEDICAL
For many, U.S. health care is unaffordable and often unavailable. But not for patients at the Ben Taub Hospital, operated by the Harris Health System in Houston, TX. A doctor there, Nuila follows the cases of five patients to show how this publicly funded hospital supports the community by making good health care accessible to all.
Sharlet, Jeff. The Undertow: Scenes from a Slow Civil War. Norton. Mar. 2023. 302p. ISBN 9781324006497. $28.95. SOCIAL SCIENCE
A National Magazine Award–winning journalist whose The Family served as the basis of a Netflix documentary series, Sharlet explores a splintering nation from the perspective of gender, faith, and money. In particular, as he attends to the religious aspects of Trump rallies in 2016 and 2020, he looks at Christian churches that preach hate while fostering materialism and the Right's near-deification of Donald Trump.
Twenge, Jean M. Generations: The Real Differences Between Gen Z, Millennials, Gen X, Boomers, and Silents—and What They Mean for America's Future. Atria. Mar. 2023. 400p. ISBN 9781982181611. $30. DEMOGRAPHY
An authority on generational change, Twenge (iGen, Generation Me) plumbs databases and long-standing surveys as she asks whether differences between the generations stem from experience (e.g., the impact of historical events like the Great Depression and 9/11) or rapid advances in technology.
Wiggins, Chris & Matthew L. Jones. How Data Happened: A History from the Age of Reason to the Age of Algorithms. Norton. Mar. 2023. 336p. ISBN 9781324006732. $30. TECHNOLOGY
From facial-recognition tools to automated systems determining who gets loans, our lives are ruled by data-fueled algorithms. The authors expand on their much-attended course at Columbia University to track the rise of data's power from the U.S. Constitution–sanctioned census to the emergence of eugenics in Victorian Britain to the triumph of Google search.