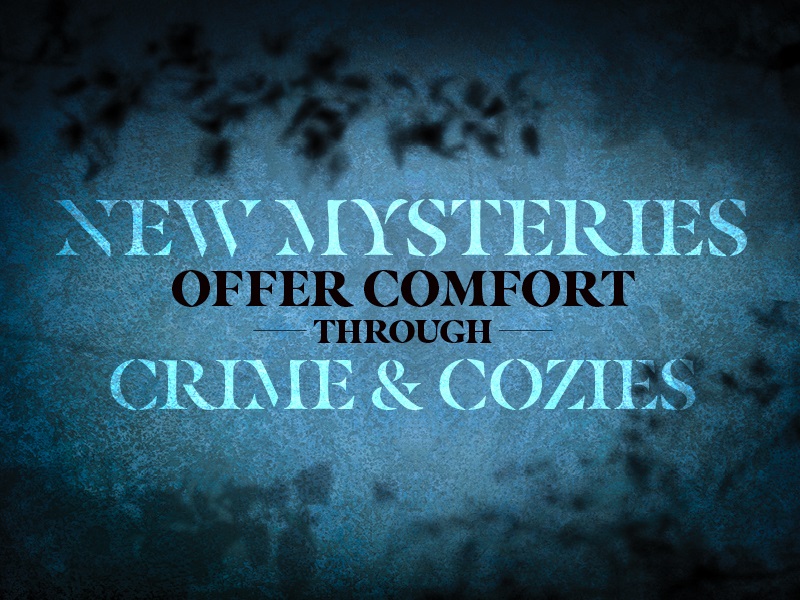 "No matter how you slice it, it's a chaotic time in the world. Getting lost in smart stories is a great escape. The more you throw yourself into a story, the better. Get out of our own world. Get lost in a book," says Virginia Stanley, director of library marketing for HarperCollins.
This year, publishers are finding that more readers than ever are seeking comfort from great stories, in particular mysteries. The titles featured here cover a wide variety of subgenres within the category, like psychological suspense, police procedural, romantic, and cozy mysteries. "A lot of our writers, like David Baldacci and Sandra Brown went to historical thrillers this year," notes Alexis Gilbert, assistant director of advertising and promotion at Grand Central Publishing.
According to NPD BookScan, this surging interest in mysteries is consistent with industry-wide sales figures. The first quarter of 2021 saw print books sales in the United States grow29 percent over the same quarter in 2020. "This marks the highest volume of Q1 print sales since NPD BookScan began tracking sales in 2004," according to NPD Books' Kristen McLean.
"People want escapism following the pandemic," observes Kate Lyall Grant, publisher at Severn House, "There seems to be a resurgence of interest in cozy mysteries—light-hearted mysteries with no overt violence. We see that in the movie theaters too with the revival of Agatha Christie's Hercule Poirot. It's an overall trend."
HarperCollins
HarperCollins publishes approximately 10,000 new books every year in 16 languages and has a print and digital catalog of more than 200,000 titles. During the first half of 2021, the company realized an 18 percent increase in revenue. Reflecting on the surge in readership, director of library marketing Virginia Stanley says, "Audiences are hungry for escape—and we have plenty to offer."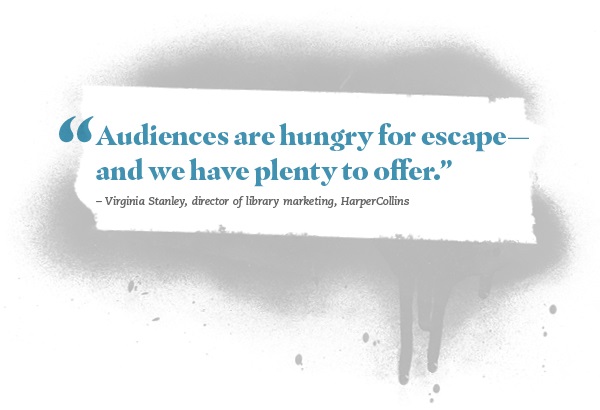 Based on a true story, Death at Greenway by Lori Rader-Day, October 2021, ISBN 9780062938039, uses the actual event of children evacuated from London to Agatha Christie's holiday estate during the Blitz as its starting point. The children's nurse discovers a body washed ashore on the estate grounds, a victim not of war but of murder. "Lori traveled to Christie's house in Cornwall to immerse herself in the history and get fully entrenched in the atmosphere and storytelling," says Stanley. "She doesn't take any shortcuts; that's who she is as a writer."
Ellice Littlejohn, a high-powered Black attorney, finds her lover/boss murdered in his office in All Her Little Secrets by Wanda M. Morris, November 2021, ISBN 9780063204331. Morris brings her experience as a corporate lawyer to this legal thriller packed with family secrets. While protecting her brother and concealing her own past, Ellice discovers a much larger conspiracy. "This is not just a standard mystery. It explores racial profiling, code-switching, and the toxicity of office politics," says Stanley.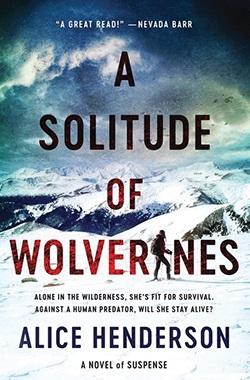 Author Alice Henderson, a sanctuary monitor for the Humane Society Wildlife Land Trust, conducts wildlife surveys to determine what species inhabit lands set aside for conservation. Henderson used her expertise to create Alex Carter, a wildlife biologist dedicated to saving endangered species. Alex is the fierce protagonist of Solitude of Wolverines, October 2020, ISBN 9780062982063. The second book in the series, A Blizzard of Polar Bears, November 2021, ISBN 9780062982100, finds Alex tagging polar bears in Manitoba when saboteurs attack. "I get swept up in the stories while learning about wildlife conservation," says Stanley. "The third book will focus on the caribou."
In The Paris Apartment by Lucy Foley, February 2022, ISBN 9780063003057, Jess goes abroad to escape her past. She arrives in Paris to crash with her half brother, only to find him missing. In this "locked room" mystery, every resident in the brother's building knows something, but nobody is saying anything. This escapist thriller is the follow-up to Foley's The Guest List, which sold over a million copies and was one of the New York Times's 2020 Best Thrillers. With an announced print run of 300,000 copies, The Paris Apartment is also expected to be a major best seller.
Her Last Affair by John Searles, March 2022, ISBN 9780060779658, is a psychological suspense novel by the author of Help for the Haunted. Readers are introduced to three characters who seemingly have nothing in common. But as the plot goes forward, their stories—and fates—start to converge. Adding to the mix, the story is told from each of the protagonists' points of view. "This is John's first book since 2013," says Stanley. "I can't speak highly enough of him."
Severn House
London-based Severn House, founded in 1974, publishes a broad range of titles, from crime and mystery to thrillers and historical fiction. Since becoming an imprint of Canongate in January, Severn House has not changed its core business model. "We take on authors when they're no longer mass-market best sellers. We know there are loyal readers who want that next book, even when a large publisher drops the series," explains Kate Lyall Grant, publisher at Severn House. "Our raison d'être is keeping those authors' series alive."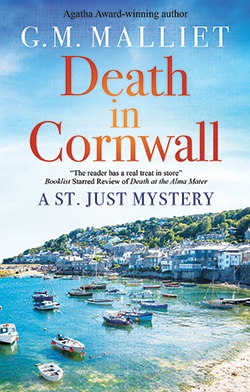 A gorgeous seaside Cornish town takes center stage in the cozy mystery Death in Cornwall by G.M. Malliet, January 2021, ISBN 9780727850386. This fourth title in the St. Just mystery series features a fishermen's quarrel and a body pulled from the local harbor. Cambridge DCI Arthur St., though just visiting, feels compelled to help the local police investigate. Malliet captures the idyllic way of life in this beautiful setting. "Our writer's strong sense of place is striking," says Brown.
back for his 14th book in The Riverwoman's Dragon by Candace Robb, November 2021, ISBN 9781780291369. In this historical mystery, set in 1375, Owen returns to York after the death of Edward III's son, the Black Prince. There he finds that local wise woman Magda Digby is suspected of murder and sets out to prove her innocence. "This one feels weirdly timely with the backdrop of pandemic and plague," says senior brand manager Martin Brown. "Candace has a great following of loyal fans invested in Owen Archer."
A serial killer might be stalking a sleepy Cotswold village in The Playing Fields by Stella Cameron, November 2021, ISBN 9781780291239. DCI Dan O'Reilly investigates when bodies are found in the cricket club and the nearby tithe barn. He turns to his romantic crush, pub owner Alex Huggins, and her veterinarian husband for help with the case. British-born Stella Cameron is a Seattle-based best-selling romance author whose fans have followed her to this now seven-book series.
Pay or Play by Howard Michael Gould, December 2021, ISBN 9780727850850, is the third book in the series featuring P.I. Charlie Waldo, an eco-obsessed ex-cop who lives off the grid in the backwoods of California. Gould weaves environmental themes with blackmail, murder, sexual harassment…and a missing dog. Charlie Hunnam (Sons of Anarchy) will play Waldo in an upcoming major motion picture based on the first book in this series.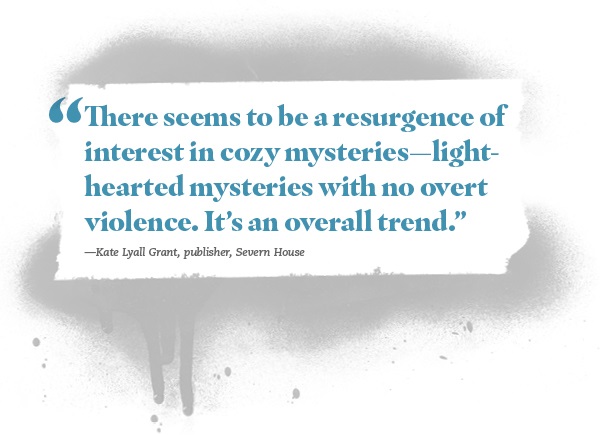 Scottish detective Aector McAvoy must confront the darkest secrets of his past to protect his family and catch a killer in Past Life by David Mark, December 2021, ISBN 9780727890924. Mark, a former Yorkshire Post crime reporter and Sunday Times best-selling author, sets this police procedural in the bleak coastal town of Hull. "It's very atmospheric in this small, decaying town in the northeast of England. And, of course, it has David Mark's narrative trademark: a grisly murder," says Grant.
New York Times best-selling author Wendy Corsi Staub has written more than 90 novels, including young adult fiction, psychological suspense, and traditional mysteries. Prose and Cons, December 2021, ISBN 9780727850164, her latest mystery, is set nine months after widowed mom Bella Jordan moves to Lily Dale, a charming small town with a community of psychic mediums. Juggling a young son, a budding romance, and the guesthouse she runs, Bella finds herself investigating one of her new guests in this cozy mystery.
Saxon Publishing Ltd.
Before becoming a full-time author, Rachel Amphlett played guitar in a cover band, freelanced as a BBC producer, and worked at an engineering company. She recently founded her own publishing company, Saxon Publishing Ltd., which she also manages. "I've been writing professionally for ten years. I observed lots of snobbery about people who self-publish. Having my own company means I can do more with my writing. I get more respect from foreign publishers and other industry people now."
In July 2011, Amphlett published White Gold, her debut thriller featuring British secret agent Dan Taylor. The series established Amphlett as an author to watch, as she turned her attention to a new character, Detective Kay Hunter. "At first, I wasn't writing enough as an indie author to get the attention I needed," says Amphlett. "Now I write three books every year plus short stories. I call it my 'hamster wheel of death.'"
Amphlett debuted her Mark Turpin murder mystery series last year with None the Wiser, March 2020, ISBN 9781913498191, and Her Final Hour, October 2020, ISBN 9781913498207. The series is set in the rural, landlocked district of Vale of the Whitehorse in Oxfordshire, where Turpin lives on a narrow boat. Amphlett describes the detective as "reasonably well adjusted—not drunk, not twisted. I create characters I'd like hanging around with."
Amphlett's latest effort in the Turpin series, The Lost Boy, October 2021, ISBN 9781913498603, centers on a teenage boy stabbed to death at a busy fairground. As Turpin sifts through the young victim's final days, he uncovers a crime syndicate that will do anything to protect its interests. "I'm always keeping my ears open reading news sites beyond the headlines," Amphlett says. "A serial murder can be fun, but sometimes a single murder can be more shocking."
Grand Central Publishing
Grand Central Publishing (GCP) started in 1970 when Warner Communications acquired Paperback Library and published reprint editions of best sellers like Harper Lee's To Kill a Mockingbird and Umberto Eco's The Name of the Rose. GCP, now an imprint of Hachette Book Group, has produced a series of mass-market best sellers, featuring franchise authors like Harlan Coben, David Baldacci, and Sandra Brown.
"Readers are turning to our franchise authors in big numbers," says Alexis Gilbert, GCP's assistant director of advertising and promotion. "These types of books bring comfort to readers—chaos is controlled and things right themselves in the end."
High Stakes by Iris Johansen, September 2021, ISBN 9781538713105, is a stand-alone book by the author of 30 consecutive New York Times best sellers. Johansen introduces readers to Logan Tanner, a globe-trotting, high-stakes poker player with a dark secret. In this masterful thriller, Logan confronts his past while helping a musical prodigy evade kidnapping by the Russian mafia. Known for her romantic suspense novels, Johansen moves in a new direction with High Stakes.
Roy Johansen, Iris Johansen's son and frequent collaborator, is striking out on his own next year with Killer View, February 2022, ISBN 9781538762813. This mystery-thriller features Jessie Mercado, a U.S. Army veteran, body builder, and former bodyguard to the rich and famous. Jessie teams up with Kendra Michaels, who has her own hit series, to help a wealthy prison consultant find his missing partner.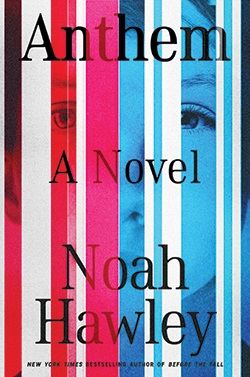 Anthem by Noah Hawley, January 2022, ISBN 9781538762813, might be GCP's biggest book of 2022. A one-off title from the author of Before the Fall, this epic literary thriller depicts a band of heroes saving an innocent person from danger. "Vigilante justice is a big theme—with a Grimm's fairy tale angle," says senior publicist Kamrun Nesa. "Noah Hawley always delivers."
A woman with a dark past holds the secret to America's origins in The Midnight Ride by Ben Mezrich, February 2022, ISBN 9781538754634. This true fiction thriller links the Gardner Museum heist with an alternative history of New England's Founding Fathers. The Midnight Ride is Mezrich's fiction debut. His earlier nonfiction triumph, The Accidental Billionaires, became the hit movie The Social Network.


SPONSORED CONTENT