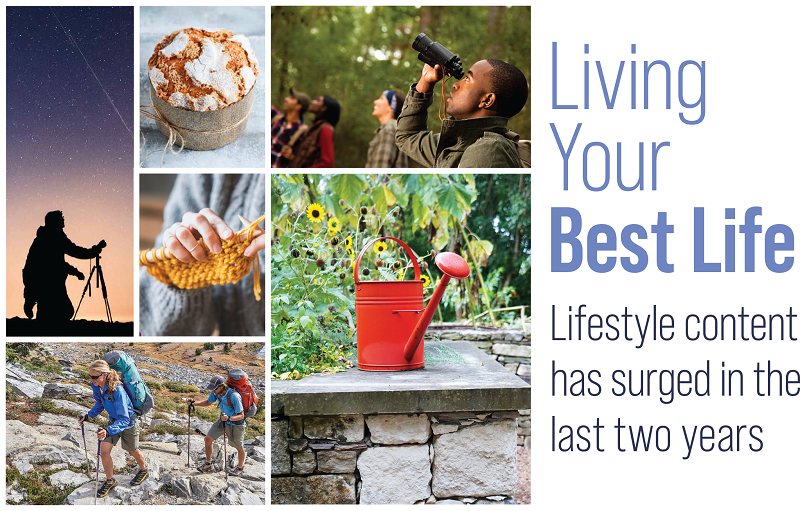 The pandemic has inspired people to learn new hobbies and skills as a strategy for coping with isolation. It's also prompted readers to seek out advice on how to manage wellness as the events of the last few years have taken a huge toll on our collective mental, spiritual, and emotional health.
As a result, books on cooking, gardening, crafting, home improvement, self-help, and other lifestyle topics have become more popular than ever.
More than 20 million Americans planted a vegetable garden for the first time during the pandemic, Forbes reports. According to the New York Times, the e-commerce website Etsy—which sells handmade or vintage items and craft supplies—more than doubled its revenue in the early days of COVID. A survey revealed that six out of 10 Americans started a new hobby such as cooking, gardening, or meditation during the pandemic.
Surging interest in hobbies and self-help guides has been good news for publishers of lifestyle-related content.
"We have seen quite an uptick in interest during the pandemic," says John Bacigalupi, director of book sales and marketing for Taunton Press, which publishes magazines and books on woodworking, crafting, and enhancing the home.

Here are some new and notable lifestyle-related titles for fall 2022.

Penguin Random House
PRH imprint Ten Speed Press has been publishing illustrative nonfiction for more than 50 years. The company publishes 70 to 80 new titles per year, more than half of which are lifestyle related. "That has always been our specialty," says Editorial Director Kelly Snowden. Core topics include cooking, wellness, and home decor.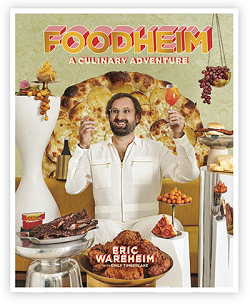 From Eric Wareheim, one-half of the comedy duo Tim and Eric, comes Foodheim: A Culinary Adventure written by Wareheim along with award-winning cookbook editor Emily Timberlake, September 2021, ISBN 9781984858528. Wareheim might be known for his comedy, but his passion for food and drink is no joke. For the last 15 years, he's been traveling the world in search of great culinary experiences, learning from top chefs and wine professionals along the way.
In this book, he shares everything he's learned on his journeys, providing not just recipes but advice on topics such as how to throw epic parties, how to make perfect homemade pasta, and which eight cocktail recipes everyone should know by heart.


Food52 is an online community that brings together cooks from all over to exchange recipes and support one another in the kitchen. In Food52 Simply Genius: Recipes for Beginners, Busy Cooks and Curious People, September 2022, ISBN 9780399582943, author Kristen Miglore—the founding editor of Food52 and Genius Recipes columnist—has collected 100 of the website's simplest, most rule-breaking recipes to help beginners and other time-strapped cooks build confidence.
The book gives readers access to the wisdom of genius cooks like Samin Nosrat, Jacques Pépin, and more as they share their best cooking tips through a collection of essential recipes. "Simple, accessible recipes like these for everyday cooking never go out of style," Snowden observes.

Dabito is a blogger, photographer, and artist who is the founder and creative director of Old Brand New, a creative studio specializing in decorating and design. He has written a new book, Old Brand New, August 2023, ISBN 9781984861092, to help home decor enthusiasts take any space—a dorm room, an apartment, or one's "forever home"—and make it their own.
In a culture that constantly tells us to do more of everything, Permission to Rest by Ashley Neese, September 2023, ISBN 9781984860743, is a guide to living a more balanced life. Neese is a wellness expert who's certified in breathwork, somatic trauma touch, Hatha yoga, and energy medicine. In this book, she combines personal essays, scientific research, and somatic practices to help readers reflect and rest more deeply.
"Permission to Rest is smart, accessible, and packaged in a way that is easy to digest," Snowden says. "It offers practical advice on how to unplug, connect with family and nature, and get more rest in your daily life."
Chili crisp is a spicy, crunchy Chinese condiment traditionally made with chiles, Sichuan peppercorns, spices, and other aromatics, such as garlic and scallions. Chef Jing Gao has built a career around chili crisp, first as a restaurant owner and then as the creator of Fly by Jing, a modern Asian food company known for its Sichuan Chili Crisp and other cooking staples. In The Book of Chili Crisp by Jing Gao, September 2023, ISBN 9781984862174, Gao shares ideas for how to use chili crisp in a variety of ways—from cocktails to desserts.

Workman Publishing Company
After 50 years as an independent publisher, Workman joined the Hachette Book Group in 2021. Its imprints that frequently publish lifestyle-related content are Timber, known internationally for its expert advice about gardening and landscaping, and Storey, which started as a publisher of farming and homesteading information but has expanded into topics such as wellness, crafting, and cooking.
In Our Fermented Lives, September 2022, ISBN 9781635863833, food historian and fermentation expert Julia Skinner takes a deep dive into the history of fermented foods, examining how bread, coffee, tea, alcoholic drinks, vinegars, and fermented vegetables, herbs, and spices were first introduced and their connection to taste and human health. She also covers fermentation as a preservation technique and includes numerous recipes.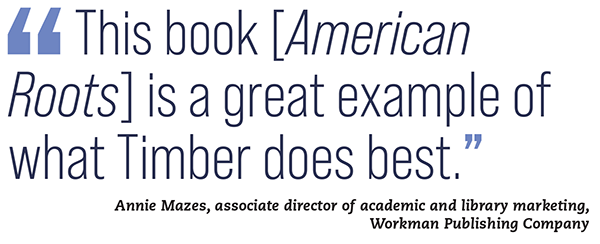 American Roots: Lessons and Inspiration from the Designers Reimagining Our Home Gardens by Nick McCullough, Allison McCullough, and Teresa Woodard, October 2022, ISBN 9781643261164, is a lushly photographed celebration of the wide-ranging styles that define the modern American garden, as revealed through the home gardens of 20 leading designers and landscape architects working today. It includes design tips and ideas to inspire home gardeners everywhere. "This book is a great example of what Timber does best," says Annie Mazes, associate director of academic and library marketing.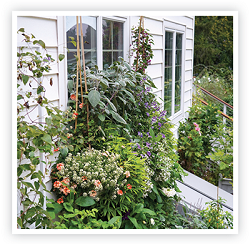 Plants are one of the healthiest ways to attract and support a wide variety of birds in your yard. In 100 Plants to Feed the Birds: Turn Your Home Garden into a Healthy Bird Habitat, December 2022, ISBN 9781635864380, birding expert Laura Erickson describes the 100 best native plants for providing food and habitat to backyard and migrating birds across North America. This colorful, easy-reference guide is the third in a series from Workman; the first two titles focused on plants that attract and support bees and monarch butterflies.
From cleaning products and food-storage materials to mattresses, furniture, and more, our homes are filled with hidden toxins that can contribute to chronic health conditions. In Home Detox: Make Your Home a Healthier Place for Everyone Who Lives There, January 2023, ISBN 9781635863901, professional toxicologist and health writer Daniella Chace offers an easily accessible, room-by-room guide to identifying and removing potentially toxic items, along with suggestions for safe, affordable alternatives. "This book is really eye-opening," Mazes says.
Patients facing a cancer diagnosis often feel at the mercy of an illness they don't understand and in the hands of doctors whose treatments focus on the cancer, not the person. In Holistic Cancer Care: An Herbal Approach to Preventing Cancer, Helping Patients Thrive During Treatment, and Minimizing the Risk of Recurrence, April 2023, ISBN 9781635866483, Chanchal Cabrera, a consulting medical herbalist with more than 20 years of experience in holistic oncology, provides an in-depth guide to using herb-based therapies in conjunction with conventional treatments. The book explains how holistic therapies can help boost the immune system, slowing the spread of some cancers and reducing the side effects of chemotherapy and radiation.
The Seven-Step Homestead: A Guide for Creating the Backyard Microfarm of Your Dreams by Leah M. Webb, April 2023, ISBN 9781635864113, is aimed at the growing number of people who aspire to become more self-sustaining by living off their own property. The book offers an attainable, incremental program for turning any yard into a primary food source with vegetables, fruits, chickens, pollinator plants, and medicinal herbs over the course of several years.

Interlink Publishing
Interlink Publishing is an independent publishing house founded in 1987 and based in Northampton, Massachusetts. The company was created by a husband-and-wife team, Michel Moushabeck and Hiltrud Schulz, who wanted to broaden U.S. readers' perspectives of other cultures.
Interlink publishes 50 to 60 titles per year, including English-language translations of children's books and works of literature from around the world, as well as international cookbooks, travel books, cultural guides, and socially and politically relevant nonfiction.
About a dozen of the titles that Interlink publishes each year are cookbooks. These feature international cuisines and are written by authors who are native to those areas. They include stories and photos that immerse readers in not only the food but also the culture of each region.


"We produce cookbooks that you can use in your kitchen but also read in bed," says Co-managing Director Harrison Williams.
An example is Home Food: 100 Recipes to Comfort and Connect by Olia Hercules, September 2022, ISBN 9781623718008. The author is an acclaimed chef and food writer who grew up in Ukraine and has also lived in Cyprus, Italy, and England. In this book, she draws on her experiences in those regions and distills a lifetime of kitchen curiosity into her 100 most-loved recipes, including the meals she cooks for her own family.
"This is food that will make you feel good," Williams says.
Another Interlink cookbook that doubles as a cultural and travel guide is Salamati: Hamed's Persian Kitchen by Hamed Allahyari and Dani Valent, October 2022, ISBN 9781623718022. The author is a refugee from Iran who escaped to Australia and opened a restaurant and cooking school. Beyond its 70 easy and flavorful recipes such as braised lamb with saffron, the book connects readers with Hamed's homeland through stories and anecdotes.
Interlink founders Moushabeck and Schulz documented their climb up Mt. Kilimanjaro in a paperback book published more than a decade ago. Kilimanjaro: A Photographic Journey to the Roof of Africa by Michel Moushabeck, photographed by Hiltrud Schulz, September 2022, ISBN 9781623718282, is a revised and updated edition printed in hardback and on higher-quality paper that enhances its more than 200 stunning photos.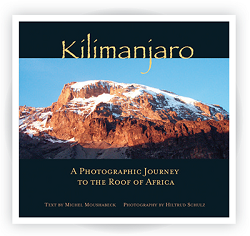 "This was intended to be a 10th anniversary special edition, but due to COVID-19, we decided to delay the release until COVID subsided and travel and mountain climbing resumed," Moushabeck says. The book captures the wonder of this majestic mountain with breathtaking photos and an entertaining narrative that combines personal observations with information about the mountain's people, ecology, and history.
Once a year, Interlink aims to publish a book with a link to a humanitarian cause. In August 2022, in honor of the two-year anniversary of the Beirut explosion that killed more than 200 people and left 7,000 injured, the company published Forever Beirut: Recipes and Stories from the Heart of Lebanon, written and photographed by Barbara Abdeni Massaad, August 2022, ISBN 9781623718534.
The author is a renowned Lebanese chef, and in this book—her fourth—she shares recipes and stories from this special place that has been marred by conflict. Part of the book's proceeds support the Lebanese Food Bank in helping families in dire need of food after the devastating blast and ensuing economic collapse.

Hearst Books
As part of the magazine division of media giant Hearst Communications, Hearst Books publishes about a dozen lifestyle-related titles per year, inspired by content from the company's magazines that readers connect with the most strongly.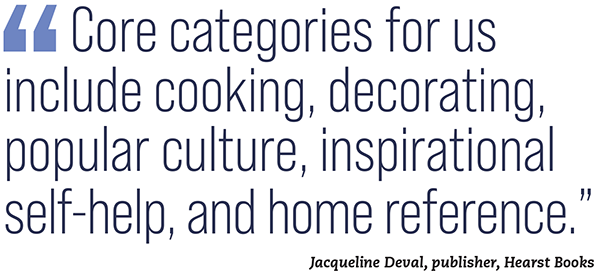 "We look at the articles that have resonated with readers and develop more in-depth content around those topics," says Publisher Jacqueline Deval. "Core categories for us include cooking, decorating, popular culture, inspirational self-help, and home reference."
Good Housekeeping Home Skills: Master Your Domain with Practical Solutions to Everyday Challenges by the Good Housekeeping staff, March 2022, ISBN 9781950785209, is a practical handbook for simplifying everyday life. "This title teaches you how to do everything around the home faster and easier, whether it's growing an herb garden or cleaning or even the best cure for a hangover," Deval says. There are also QR codes embedded throughout the book that link to instructional videos.
Lift Every Voice: A Celebration of Black Lives, April 2022, ISBN 9781950785810, gathers interviews with more than 50 Black elders. "They were interviewed by a rising group of young Black journalists about their experiences of America, and they were photographed by Black photographers," Deval says. Some of the subjects are famous, like reproductive rights activist Faye Wattleton and civil rights pioneer Claudette Colvin; others are less widely known but are leaders in their fields.
The book features a foreword by Oprah Winfrey and an introduction by Nikole Hannah-Jones, Pulitzer Prize–winning reporter for the New York Times Magazine and creator of the landmark 1619 Project. "It's a gorgeous book that is perfect for biography and African American collections," Deval says.
Own Your Morning: Reset Your A.M. Routine to Unlock Your Potential by Liz Baker Plosser, August 2022, ISBN 9781950785704, shows readers how they can reframe the way they approach each day to get the most out of it and find more happiness and energy. Plosser is editor in chief of Women's Health, where she oversees the magazine's print and digital platforms, reaching an audience of 47 million women monthly.
With the frenetic pace of life today, easy-method cooking is always a popular topic. Good Housekeeping One Pot Magic: 175 Warm and Wonderful Recipes by the Good Housekeeping staff, November 2022, ISBN 9781950785797, compiles the best of the magazine's knowledge base in a single guide to cooking with one pot. The book is replete with advice on what to look for when buying kitchen appliances and recipes perfected in Good Housekeeping's own test kitchen. "This is the perfect book for anyone who wants the best recipes for their favorite one-pot cookware or appliance," Deval says.
A few years ago, Heart Books released a guide to the ultimate cocktails from Delish Editorial Director Joanna Saltz. That book was very successful, selling out two printings, so the company is releasing a revised edition in spring 2023—Delish Ultimate Cocktails: Why Limit Happy to an Hour? (Revised Edition), April 2023, ISBN 9781950785957.
"We've seen trends in the market for festive cocktails and getaway drinks like margaritas, as well as a desire for classic brown drinks like Manhattans and Old Fashioneds, as people look to the past for inspiration," Deval observes. "We have included more of those kinds of drinks in the revised edition."

Casemate Publishers
Founded in 2001, Casemate Publishers is a Philadelphia-based book publisher and distributor. While the company specializes in military history books and titles on local history, its Casemate IPM division handles North American sales, marketing, and distribution for nearly 50 international publishers of lifestyle-related content, such as books on crafting, cosplay, video games, and cooking.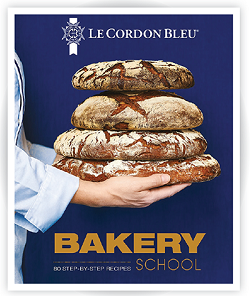 For instance, Casemate is the North American distributor of the Le Cordon Bleu series of cookbooks from U.K. publisher Grub Street Cookery, which feature illustrated guides from the world-famous French culinary school. The latest of these is Le Cordon Bleu Bakery School: 80 Step-By-Step Recipes for Bread and Viennoiseries, November 2022, ISBN 9781911667421.
"The book features recipes you'd learn if you attended the bakery school itself," says Casemate Marketing Director Daniel Yesilonis. Full-color photos—1,450 in all—accompany each step to help both novice and experienced bakers follow along as they bake breads, croissants, and more.
Another U.K. publisher with which Casemate works closely is Pen & Sword Books. From Pen & Sword imprint White Owl comes The N64 Encyclopedia: Every Game Released for the Nintendo 64 by Scottish gamer Chris Scullion, November 2022, ISBN 9781526772183. The fourth book in Scullion's critically acclaimed series of video game encyclopedias, The N64 Encyclopedia features descriptions and fun facts about every game ever produced for this popular gaming console from the 1990s.
"Hobbyists will really like this book," Yesilonis says. "The Nintendo 64 was such an influential gaming system, and we're really excited to see how this book does."

Blue Star Press
Founded in 2014, Blue Star Press is an independent publisher of arts and crafts, wellness, and self-help nonfiction. The Bend, Oregon-based company, which publishes about 30 new titles per year, has been named among the "Fastest-Growing Independent Publishers" by Publisher's Weekly for the last three years in a row.


"We're seeing a trend in self-help books that embrace positivity in the face of the pandemic," says cofounder and Sales and Marketing Director Brenna Licalzi.
An example is Choose Joy: Relieve Burnout, Focus on Your Happiness, and Infuse More Joy into Your Everyday Life by Sophie Cliff, November 2022, ISBN 9781950968770. The author, a positive psychology practitioner from the U.K., offers practical insights to help readers reduce stress, discover what really matters to them, and find balance in a chaotic world.
Thrifting has become quite popular over the last few years, Licalzi notes, perhaps as a response to the supply chain issues experienced during the pandemic. In Big Thrift Energy: The Art and Thrill of Finding Vintage Treasures—Plus Tips for Making Old Feel New, July 2022, ISBN 9781950968619, author Virginia Chamlee provides tips on how to shop for affordable vintage home decor items, including where to shop for antique treasures you'll love, the best things to buy used, and which items to pass on. Chamlee is a writer for People magazine who has spent more than a decade collecting and selling vintage wares.
In May, Blue Star branched into educational publishing for toddlers with Wishy Washy, a book that teaches young children about first words and colors. Following the success of that book, the company has launched a new picture book series that combines early education and crafting.
The first book in the series is First Words with Cute Crochet Friends by Lauren Espy, September 2022, ISBN 9781950968787. Espy is the best-selling author of the crafting books Whimsical Stitches and Crochet Café, and in this "first words" book, she illustrates simple words for toddlers with crocheted amigurumi, or stuffed yarn creatures. The book is intended for crafters who appreciate adorable amigurumi crochet, as well as parents looking for a unique first words book.
"Nobody has done anything like this before, as far as we know," Licalzi says. Future titles in the series will use quilted designs and origami to illustrate first words for children.

Insight Editions
Insight Editions is a publisher of officially licensed books and collectibles that provide meaningful ways for fans to engage with well-known characters and stories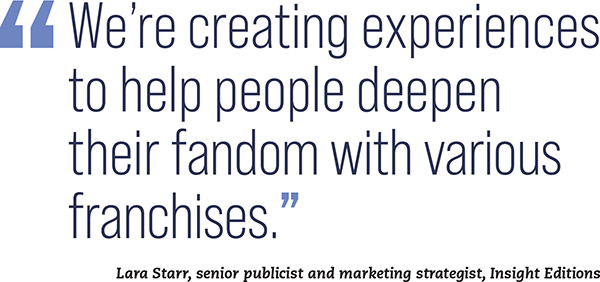 "We're creating experiences to help people deepen their fandom with various franchises," says Senior Publicist and Marketing Strategist Lara Starr.

A good example is Gilmore Girls: The Official Cookbook by Elena Craig and Kristen Mulrooney, May 2022, ISBN 9781647225193. This USA Today bestseller features recipes inspired by the world of the popular TV show.
"Food is featured prominently in Gilmore Girls, from the meals served at Luke's Diner to the dinners at Emily's house," Starr says. "These meals are encapsulated in a very authentic way by two fans of the show, for other fans to enjoy." With a mother-daughter relationship at its heart, Gilmore Girls bridges the generation gap, as many mothers and daughters have bonded over the show. With these recipes, they can continue to bond in the kitchen as well.
Insight Editions has published numerous cookbooks and crafting ideas based on the immensely popular Harry Potter franchise. Harry Potter Homemade: An Official Book of Enchanting Crafts, Activities, and Recipes for Every Season by Lindsay Gilbert, October 2022, ISBN 9781647224646, combines many of these projects and ideas within a single book.
Starr says she's heard from librarians who say that Harry Potter–themed cookbooks and crafting books make excellent entry points for connecting with reluctant readers. When fans of the movies discover these Harry Potter–inspired activities, they often seek out the original books to further their exploration.
Star Wars Everyday: A Year of Activities, Recipes, and Crafts from a Galaxy Far, Far Away by Ashley Eckstein, October 2022, ISBN 9781647226244, includes ideas for fun activities that families can do together, from baking Star Wars–inspired treats to making an Ewok hut. A lifelong fan of the Star Wars galaxy, Eckstein is also the voice of Ahsoka Tano on the TV series Star Wars: The Clone Wars.
Parks and Recreation, the critically acclaimed political satire TV series that ran on NBC for seven seasons, originated the idea of "Galentine's Day," a celebration of female friendship on February 13. Parks and Recreation: Galetine's Day—The Official Guide to Friendship, Fun, and Cocktails by the Insight Editions staff, December 2022, ISBN 9781647226862, includes food and drink recipes, DIY decorations, and ideas for activities to help readers throw an inspired party for the women in their lives. "This book helps fans embrace the concept of Galentine's Day with craft ideas, invitations, and more," Starr says.
An Insight Editions book that took off in a huge way when it came out last year is The Nightmare Before Christmas: The Official Cookbook and Entertaining Guide by Kim Laidlaw and Jody Reveson, August 2021, ISBN 9781647221577. It features more than 50 recipes for appetizers, entrées, desserts, and drinks inspired by Tim Burton's iconic movie—with options for sugar-free, gluten-free, and vegetarian guests—as well as frightful favors, creative crafts, and decorations for The Nightmare Before Christmas–themed parties. "The movie has become a cult classic since its release," Starr notes.

Page Street Publishing
An independent publisher based in Salem, Massachusetts, Page Street Publishing released its first book in 2013, Chickens in 5 Minutes a Day—a guide to raising chickens. About 75 percent of the 100-plus books the company publishes each year are cookbooks, but it also publishes books on homesteading, crafting, home decor, spirituality, and connecting with nature.
"Our focus is helping readers do what they love better," says Charlotte Lyman, director of public relations and marketing.
One of the company's best-selling books is Hand Lettering for Relaxation by artist and blogger Amy Latta, an inspirational workbook for creating beautiful hand-lettered art. Page Street has published six books by Lotta altogether, and her seventh, Doodle Everything: Learn to Draw with 400+ Easy, Adorable Designs, ISBN 9781645676324, is coming out in October 2022. It includes tutorials to help readers enhance their art.
"All of Amy's books are approachable for artists of all skill levels," Lyman observes. She adds, "There is a lot of stress right now, and people are looking for ways to cope with that. Doodling is a fun and easy solution that is accessible to everyone."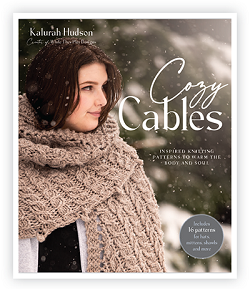 Needlecraft hobbies like knitting, crocheting, embroidery, and macrame are seeing a resurgence in popularity. "People want to be more thoughtful and sustainable about what they're wearing," Lyman says. In Cozy Cables: Inspired Knitting Patterns to Warm the Body and Soul, November 2022, ISBN 9781645676799, knitwear designer Kalurah Hudson shares her vast wealth of cable knitting knowledge as well as 16 beautiful patterns, so readers can master this technique across a variety of projects that include ankle socks, hats, mittens, cardigan sweaters, and shawls.


Trafalgar Square Books
Trafalgar Square Books is a small independent niche publisher in Vermont. The company is known internationally for its books on horses, having published more than 400 books for equestrians since its founding in 1983. Trafalgar Square also publishes books about dogs and instructional books on needlecraft.
"We publish about 12 horse books and six to eight needlecraft books per year," says Managing Director Martha Cook.
For the Love of the Horse: Looking Back, Looking Forward by Mark Rashid, September 2022, ISBN 9781646011391, is a reflection on the author's experiences with horses throughout his life. Rashid is a martial arts master who is well known within the equestrian field, and his latest book is an engaging, memoir-style read that includes nuggets of wisdom that readers can apply to their own interactions with horses. "He's really a lovely writer," Cook says.
The company's featured release for fall 2022 is Shoeing the Modern Horse: The Horse Owners Guide to Farriery and Hoof Care by Steven Kraus with Katie Navarra, November 2022, ISBN 9781646011056. In this must-have reference, Kraus—head of farrier services at the Cornell University College of Veterinary Medicine and a foremost expert on farriery—provides a fully illustrated, in-depth look at advances in shoeing and general hoof maintenance, with the goal of helping horse owners, riders, and trainers meet the individual needs of their horses.
Former international event rider Eric Smiley has trained his own top-level horses for decades. In his book The Sport Horse Problem Solver: What Works, What Doesn't, and How to Make It All Better, December 2022, ISBN 9781646011193, Smiley taps his immense knowledge to help other riders who are experiencing problems with their horses' training or disposition. Smiley's book walks readers through an easy-to-follow system for determining what's potentially wrong with a horse and choosing sensible exercises for fixing it.
Within the needlecraft books that it publishes, one area of focus for Trafalgar Square is high-end Scandinavian patterns. For instance, the company has partnered with a cultural museum in Norway to publish Fishermen's Knits from the Coast of Norway: A History of a Life at Sea and Over 20 New Designs Inspired by Traditional Scandinavian Patterns by Line Iversen & Margareth Sandvik, December 2022, ISBN 9781646011650.
"We find that our best-selling books tend to include cultural history as well as needlecraft patterns," Cook says.

National Geographic Books
National Geographic Books publishes about 40 children's titles and 24 adult titles per year. The adult titles include books on travel, nature, and cookbooks that highlight various cultures and geographies.


"We publish books that are tools for helping readers explore the world without fear and live the National Geographic lifestyle," says Editorial Director Lisa Thomas.
One of the company's biggest sellers is The Blue Zones Kitchen: 100 Recipes to Live to 100 by Dan Buettner. The book explores the diets of cultures that have yielded the longest-living people, statistically speaking, and explains why this food has enabled populations to avoid the chronic diseases that have befallen many Americans. Now, Buettner is coming out with a follow-up to this work, The Blue Zones American Kitchen, December 2022, ISBN 9781426222474.
For this new book, Buettner met with more than 50 food experts, chefs, and cooks across America to uncover Blue Zone cooking right here at home. The 49 Blue Zones Project Cities in the U.S. have demonstrated that eating in this manner can alleviate obesity, heart disease, diabetes, and more.
With people getting outside more during the pandemic, hobbies such as birdwatching and stargazing have become quite popular. National Geographic is publishing new books this fall that support each of these activities.
Stargazer's Atlas: The Ultimate Guide to the Night Sky by National Geographic staff, October 2022, ISBN 9781426222207, is a field guide for discovering the wonders of the night sky, whether you're just learning the constellations or you're a dedicated aficionado. Combining science, exploration, and storytelling, the book helps readers identify constellations, planets and moons, eclipses, comets and meteor showers, auroras, nebulae, and galaxies―many visible to the naked eye and all with binoculars or a backyard telescope. A complete set of night sky maps for all four seasons in the northern and southern hemispheres is included.
National Geographic Birding Basics: Tips, Tools and Techniques for Great Birdwatching by Noah Strycker, November 2022, ISBN 9781426222191, includes easy-to-follow advice on when, where, and how to spot all kinds of birds—including what to look and listen for, what equipment to use, and how to master bird identification. "Noah is a passionate birder, and he loves bringing that passion to others," Thomas says.
50 States, 500 Campgrounds: Where to Go, When to Go, What to See, What to Do by Joe Yogerst, February 2022, ISBN 9781426222177, is part of a travel series from National Geographic highlighting great places to visit in North America. This book reveals the top campsites for tenting or renting a cabin, as well as RV resorts and glamping destinations across the U.S. and Canada. Along with information such as open seasons and amenities, the guide includes recommendations for activities such as hiking, biking, and water sports, as well as restaurants and nearby attractions.
Sustainable living is another important topic for National Geographic. In Attainable Sustainable: The Lost Art of Self-Reliant Living, March 2020, ISBN 9781426220548, author Kris Bordessa helps readers achieve a more homespun life—from starting a garden and pickling the food you grow to raising chickens and creating your own natural cleaning supplies.

The Collective Book Studio
The Collective Book Studio is a partnership publisher that produces and distributes high-quality lifestyle, food, gift, and children's books. Partnership publishing is an innovative model in which author and publisher share the cost to publish books and also share the proceeds.
"Many authors are frustrated with the traditional model, in which publishers are often reluctant to take a chance on new writers," says Annette Hobbs Magier, senior director of marketing and public relations. "With self-publishing, authors are on their own when it comes to design and distribution—and it can be hard to create a viable product. We're bridging that gap and creating another alternative."
Let's Make a Contract: A Positive Way to Change Your Child's Behavior by Jill C. Dardig and William L. Heward, May 2022, ISBN 9781951412517, describes a straightforward, four-step solution for parents to help their children overcome a behavioral challenge or learn a new skill. The solution is called "behavioral contracting," and it's a research-based technique with proven success.
Dardig and Heward are behavioral scientists and education professors. They maintain that behavioral contracts are a tool that can benefit anyone but are especially useful for children with disabilities or who are on the autism spectrum. Their book includes sample contracts and other supporting materials to help parents implement this strategy at home.
"The authors are extremely well respected in their field," Magier says. "This is a book I think librarians would really love on their shelves."
The Modern Hippie Table: Recipes and Menus for Eating Simply and Living Beautifully by Lauren Thomas, October 2022, ISBN 9781685550066, is a combination cookbook and entertaining guide that brings a chill but sophisticated approach to planning meals for any occasion. Whether it's a picnic, a tailgate, or other event, the author suggests the perfect menus and decorations to create an atmosphere of simple, laid-back elegance.
It can be challenging for vegetarians to eat in a healthy manner. Too often, their diets include a lot of refined carbohydrates such as bread, rice, and noodles. In The Vegetarian Reset: 75 Low-Carb, Plant-Forward Recipes from Around the World, January 2023, ISBN 9781685550370, author and food blogger Vasudha Viswanath gives new and experienced vegetarians alike a wide range of delicious low-carb, high-protein recipes based on vegetables, legumes, and healthy fats to keep them feeling full and improve their overall health.
"This book really fills a gap in the market," Magier says, "helping vegetarians enjoy food without the extra carbs."

Hachette Book Group
Hachette Book Group is one of the largest publishing companies in the world, producing more than 1,400 adult book titles every year. Several Hachette imprints routinely publish lifestyle-related content, such as books on improving health and wellness, spirituality, and relationship advice.
For instance, Balance—a nonfiction imprint of Hachette company Grand Central Publishing (formerly Warner Books)—publishes books that help readers optimize their physical, emotional, and psychological well-being. An example is Permission to Come Home: Reclaiming Mental Health as Asian Americans by Jenny T. Wang, May 2022, ISBN 9781538708002.
While the pandemic has been hard on everyone, it has affected Asian Americans in unique ways. Yet, they are the racial group least likely to seek out mental health services. Permission to Come Home takes Asian Americans on an empowering journey toward improving their mental health.
Another new lifestyle title from Balance is How to Lose Weight for the Last Time: Brain-Based Solutions for Permanent Weight Loss by Katrina Ubell, September 2022, ISBN 9781538709368. As a pediatrician and busy professional, Dr. Ubell routinely struggled with her own weight. Like many others, she tried numerous diets but would always regain the weight she'd lost. Drawing on the science of the brain, she developed a program that has helped more than 1,000 people find and maintain a healthy weight with one-on-one coaching—and in this book, she shares her program with readers.
A growing number of people are embracing mysticism as part of the wellness movement. "Readers are looking to magic as a way to improve their lives," says Melissa Nicholas, senior director of library and academic marketing for Hachette Book Group. RP Mystic is a new imprint of Hachette company Running Press for readers looking to bring mysticism into their lives, and one of its first titles is Signs and Skymates: The Ultimate Guide to Astrological Compatibility by Dosse-Via Trenou, illustrated by Neka King, December 2022, ISBN 9780762478019. The book explores how astrological signs can serve as the basis for both romantic and platonic relationships—as well as the all-important relationship with oneself.
The imprint Hachette Go is dedicated to books that help readers change their lives. An example is It's Always Been Ours: Rewriting the Story of Black Women's Bodies by Jessica Wilson, February 2023, ISBN 9780306827693. Written by an eating-disorder specialist, it unpacks the ways in which whiteness and capitalism have shaped how we view and treat our bodies, and it helps Black women come to terms with their own bodies and wellness.

Creativebug
For more than a decade, Creativebug has provided high-quality arts and craft education through instructional videos filmed and produced in its California studio.
Members of this subscription-based online community have full access to nearly 1,500 on-demand crafting videos with detailed, step-by-step instructions on everything from sewing and quilting to canning, jewelry making, and decoupage.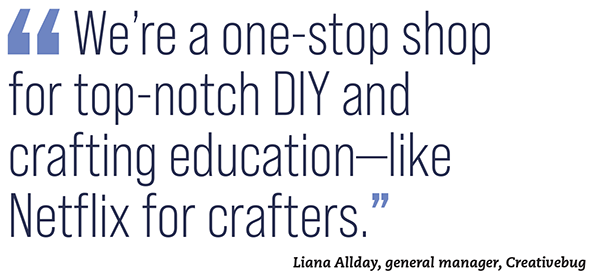 "We're a one-stop shop for top-notch DIY and crafting education—like Netflix for crafters," says General Manager Liana Allday.
The content on the Creativebug website (www.creativebug.com) includes both quick tutorials and deeper dives, from three minutes to three hours or more in duration. "We have something for everybody," Allday notes.
Libraries can purchase one- or three-year subscriptions to Creativebug, at rates that are based on the size of the population they serve. With these subscriptions, patrons receive unlimited access to the site's content. More than 1,000 libraries nationwide are Creativebug subscribers.
"We offer public performance rights for all of our videos as well," says Meghan Haddad-Null, a senior account manager and library specialist for Creativebug. "We're seeing many libraries using Creativebug content within their maker spaces."
In addition, Creativebug offers services and features specifically for libraries. For instance, a dashboard shows library staff how patrons are engaging with the service, and the company offers custom QR codes and other materials to help libraries promote the service to their communities.
Navigating the site and finding content is easy. Classes are organized within 10 main topics, such as Art and Design, Knitting, and Food and Home. Each main topic includes several subtopics. Under "Holiday and Party," for instance, users can find content that is specific to certain holidays, such as Halloween and Christmas, as well as weddings and parties.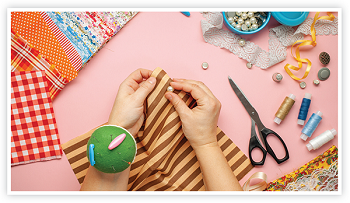 Each instructional video indicates how long it is and includes an average user rating on a five-star scale. Because the content never expires, users can start and stop projects at their own pace.
Creativebug is constantly posting new content, with at least one new class added per week. "We keep up with current trends we're seeing within the crafting space," Allman says. "For instance, quilted clothing has made a big splash recently and was even seen at the most recent Met Gala. We have content that speaks to this trend, showing users how they can take old quilts and upskill them into stylish clothing."
Creativebug recently added new wellness-themed content, such as how to make calming perfumes and bath balms, as well as classes on charitable crafting—like knitting and crocheting blankets, hats, and mittens that crafters can donate to various charities.
In addition, the site includes "Daily Practice" videos, which are series of daily prompts that encourage users to practice and apply their creative skills over a 30-day period. There are more than 60 topics available, with a new one added every month—such as keeping a sketchbook, drawing and painting botanicals, and living a more creative life.
"There has been a lot of discussion about crafting as a form of mental health during the pandemic," Haddad-Null says. "With these short, daily exercises, people can take time out and hone a craft in just a few minutes a day. It's very transformative."

Taunton Press
The Taunton Press, based in Newtown, CT, publishes magazines and books focused on woodworking, crafting, and enhancing the home. The company was founded in 1975 by Paul and Jan Roman and publishes a dozen titles per year, with about 500 books in print.
"All of our authors are practicing professionals with years of experience under their belt," says John Bacigalupi, director of book sales and marketing. "Authentic information is what people want from us. We help readers enrich their lives by doing things right."
In the building trades, there has been a trend toward responsible building and sustainability in recent years, Bacigalupi says. When homes and other buildings are well constructed, he advises, they're greener by nature because they're properly insulated and have better airflow. "You don't have to spend as much money in the long run if you do it right initially," he notes.
That's also a key theme of Pretty Good House: A Guide to Creating Better Homes by Christopher Briley, Daniel Kolbert, Michael Maines, and Emily Mottram, July 2022, ISBN 9781641551656. Authored by four architects who have a podcast by the same name, the book offers advice for building or renovating a high-performance home that focuses on both its inhabitants and the environment—while allowing homeowners to work within their financial and practical constraints.
In 2017, Taunton published a book by woodworking expert Asa Christiana called Build Stuff with Wood, aimed at beginners with no woodworking experience. This fall, the company is coming out with a follow-up guide from Christiana for readers who want to take their woodworking skills to the next level. Build More Stuff with Wood, November 2022, ISBN 9781641551748, includes step-by-step instructions for completing 12 new projects, such as a bench and a tea box.
"Asa is not only a gifted woodworker; he's also a gifted teacher," Bacigalupi says.



SPONSORED CONTENT