Self-help publishers offer wisom to a new generation of readers

Self-help publishers offer wisom to a new generation of readers

Like a lighthouse in a storm, self-help publishers provide hope and guidance to readers looking for a safe harbor. A raft of new titles is now arriving to enlighten and uplift anyone needing good information and positive support. While the world can test our serenity, these books show a way to adapt and thrive.

Librarians guide readers to the treasury of wisdom in their collections. Libraries increasingly welcome neighbors in search of insight, connection, and support. The best libraries become community centers, a precious physical-world gathering place for seekers of all ages.

Self-help books offer real direction to readers looking for practical solutions to big problems. This new wisdom tradition is gaining momentum with aneven wider audience. A new generation is faced with a new generation of challenges. Luckily, these five powerhouse humanitarian publishers are proven experts in the field of overall wellness.

Since its inception in 1901, the vision for each of Llewellyn's books has been knowledge and empowerment. "Llewellyn is the oldest and largest mind, body, spirit publisher in the world, and self-help and wellness are core subjects for us," said Sales Director, Tom Lund. "We try to bring books to the market that help people become healthier emotionally, spiritually, and physically, so that they can improve their lives every day."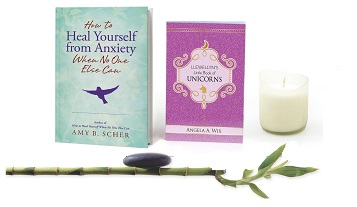 Llewellyn aims to help readers grow through books on holistic living, personal wellness, alternative medicine, and more.With over 100 titles published annually, their catalog includes books on aromatherapy, chakras and energy work, crystals and gems, herbalism, meditation, and many other self-help and wellness topics.


For young and old, New Harbinger is proud to publish books to help manage the stress and uncertainty of daily life. "I'm proud to work for a company publishing resources that truly help people live happier and healthier lives", Margo Beren, Sales Manager.

Whether readers are looking to reduce anxiety, make healthier choices, or learn tools for positive change, New Harbinger's books like Rewire Your Anxious Brain and The Worry Trick offer powerful and proveneffective strategies that really work.

"Guilford's self-help books stand out because they are always based on the latest science and research—never hype," notes Senior Communications Manager, Lucy Baker. Guilford prides itself on teaming up with authors who are leading psychologists and recognized experts.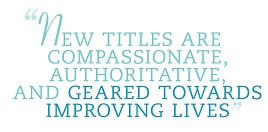 This spring, Guilford is delighted to publish a collection of new titles that address current trends, including hot topics like self-care and mindful selfcompassion, plus cutting-edge advances in autism research and substance use disorder treatment. For readers navigating the everyday struggles of parenting—from toddlers to young adults—or caring for a child with special needs, to managing a family member's addiction or their own recovery journey, Guilford's list has something for everyone. And, as with all Guilford books, these new titles are compassionate, authoritative, and geared towards improving lives.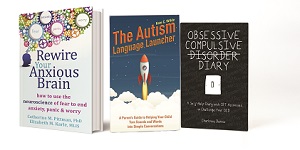 As everyday challenges become more complex, Jessica Kingsley Publishers (JKP) strives to fill the gaps that other self-help publishers might overlook. From special needs parenting titles such as The Autism Language Launcher and The Autism Language Launcher on the Autism Spectrum to self-help books for adults like Trans Power, The Anxiety Survival Guide, and Obsessive-Compulsive Disorder Diary, each JKP title makes a positive impact. "Often times, our readers include ourselves: parents of children with special needs, advocates for positive social change, and seekers of life balance," explains Yojaira Cordero, JKP Marketing Manager.

Leading in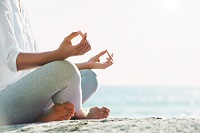 dependent publisher Rowman & Littlefield has developed a diverse range of self-help books for everyone covering stress management, aging and caregiving, green living, happiness, success, and much more. Rowman & Littlefield's deep catalog of books has made them the first stop on searches for titles that serve individuals and communities. According to Executive Editor Suzanne I. Staszak-Silva, "The most successful self-help books focus in on some aspect of mental health or personal growth that can be cultivated through specific, targeted practices in our daily lives aimed at making us stronger and more awake to our own potential for improvement, happiness, and growth."

The late president of Llewellyn, Carl Weschcke, left behind of legacy of spiritual healing through books. During times of friction, he knew that the right teacher with the right idea could restore us to sanity. Mr. Weschcke published books to plant seeds of harmony in his readers, one by one.
SPONSORED CONTENT