It's not every day you meet someone who is working on building the most comprehensive collection of South Asian comics in a North American research library, but that's Mara Thacker, a 2017 Mover & Shaker.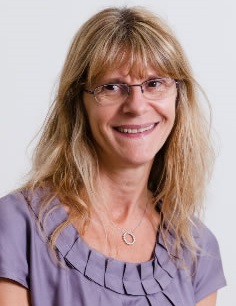 By Karen Phillips, SVP of Global Resources at SAGE Publishing
It's not every day you meet someone who is working on building the most comprehensive collection of South Asian comics in a North American research library, but that's Mara Thacker, a 2017 Mover & Shaker. Now the South Asian Studies and Global Popular Culture Librarian at the University of Illinois at Urbana Champaign, Mara received her MSLS from the University of North Carolina at Chapel Hill where in addition to her coursework in library and information science, she undertook intensive Hindi language training and studied Indian popular culture.

Inspired by Mara's passion for bringing a global presence into her library, I reached out to learn more.
1. How do you help patrons better understand how to use the resources in your library?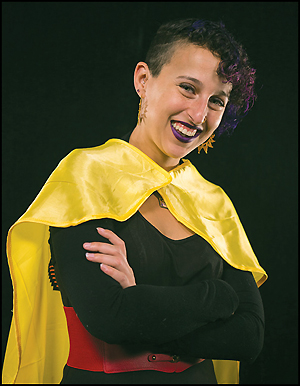 Outreach, outreach, outreach! And more outreach! Seriously though, my strategy is to leverage the interdisciplinary nature of the collection I manage and integrate what are otherwise specialized and niche materials into the mainstream teaching and learning activities on campus. That is, students in classes ranging from history to science ought to be able to discover South Asian materials in the normal course of doing research because these materials are seamlessly integrated into the collection through thoughtful curation and cataloging. I also consistently and enthusiastically talk about the South Asian Studies collection and try to find meaningful ways to connect it to the broader concerns of stakeholders. Of course, apart from that I also provide guest lectures in classes, organize thematic workshops and library orientations, create and manage online guides, curate exhibits, plan events, and provide research assistance at the point of need.

2. Tell us about your Chai Wai initiative.
Chai Wai is Hindi for "tea or something like that." It is a branded program series I conceived a few years ago that allows area specialist librarians to choose an international theme and plan a cultural salon type event around that theme. Typically it involves a panel of 3-4 local experts that may include faculty, grad students, or community members with appropriate expertise, as well as a moderator to facilitate discussions with heavy audience participation. And of course we always have cookies and tea as well.

At the time that I proposed it, the International and Area Studies Library (IASL) on my campus was a new entity. It was created as a result of the New Service Model initiative, which consolidated several previously independent departmental libraries. I thought we needed to find a way to articulate our brand and share the "burden" of event planning. This would also help us fulfill part of our public engagement mandate as a library at a land grant institution. The events are really well attended and establish IASL as a place where critical conversations can happen, connecting our communities to the resources and services offered by the library and to the researchers whose work the library supports.

3. How can other university libraries create a similar space for patrons to explore global issues?
I have created a template for how to put on this type of event (it should also be included in a forthcoming book called The Library Outreach Cookbook). It essentially takes about a month to plan each event. Ideally you want to pick a current and juicy theme and then work to identify a diverse panel that includes researchers at different stages in their career as well as people from outside of academia. The most important lesson I've learned, however, is to communicate clearly with the panelists and the audience that this is meant to be a free flowing conversation in which the panelists interact with one another, encouraging audience participation by having a staff member kick-start things with a question or comment early on.

4. You are frequently in communication with individuals from around the globe, due to your work collecting titles from vendors in South Asia. Are there any tips or lessons you have learned from these interactions that have inspired the way you work on an initiative?
One important thing I've learned is to not make assumptions about shared vocabularies and cultural practices. Always ask questions and be very specific and clear when shaping a new initiative. For example, when I started collecting comics, some vendors would slip in illustrated children's books because I was not specific enough in my explanation. At the same time if you are overly specific and don't take feedback from your vendors, you might miss interesting things just because you didn't know to ask for it. Essentially, it boils down to consistent and proactive communication.

5. How has your life changed since being named a LJ Mover & Shaker?
My title and role at the University Library has officially expanded and now I am the South Asian Studies and Global Popular Culture Librarian! This has opened up so many new opportunities for collaboration, new worlds for me to learn about, and in a way I feel it legitimizes a lot of the work I've done with my comic collection. Given that South Asian studies and popular culture studies are often marginalized within academia it feels really nice to have the impact recognized. I have big plans to continue growing this collection and related programming to establish Illinois as a center for comic studies and research.
SPONSORED BY