As community leaders and public servants, modern librarians play an increasingly vital civic role in the information age.

Yolo County Public Library Achieves Positive Outcomes through Data
Concentrating information gives leaders a wider worldview. As community leaders and public servants, modern librarians play an increasingly vital civic role in the information age. Decision-makers and library staff are looking to better serve their communities (both patron and non-patron) and their unique interests on an ongoing basis, and are in need of a tool that does just this. Gale Analytics and the new
interactive dashboard allows libraries to visualize their data through maps, charts, and graphs to help librarians make more informed decisions regarding outreach, collections, programming, and more.
"In thirty years, libraries are going to look different," says Mark Fink, Yolo County librarian, and chief archivist. Fink envisions flexible space, fewer shelves, robust WiFi, and expanded e-resources. His library of tomorrow is a community center with collaborative spaces for creative town meetings. Fink imagines modular units creating specialized zones tailored for the specific needs of the community.
Fink incorporates Gale Analytics into his strategic planning process and considers it a vital tool.
Whether he is thinking about 2019 or 2025, market segmentation data gives him a "new approach to how we make decisions." The interactive dashboard allows libraries to take a deep dive into the demographics and behaviors of their communities. Common characteristics provided by Experian market segmentation, and available through Gale Analytics, include interests, lifestyle, age range, technology use, and presence of children.
Yolo County Library serves 160,000 residents, including three cities. From a major college town to small rural communities, each region has its own identity
. Market segmentation data informs how Mark Fink plans ahead. "Gale Analytics provides another layer of information that helps us be more strategic with how we do our outreach."
Inspired by better information, Fink worked with staff to expand the library's programming priorities to include ESL classes and conversation groups for Spanish-speaking caregivers. Equipped with more information about local residents, Fink's staff designed this program to include childcare and a meal. The tailor-made offering drew twice as many people as expected. In addition, the staff uses this valuable information to customize programs and materials (print and e-book) purchasing decisions for the specific interests of bilingual residents.
He can more clearly convey his message through bar trivia nights or direct contact with local churches "As a director, I am always balancing creativity and innovation with resources," says Fink. The Gale Analytics data arms librarians with facts to advocate for new ideas. Fink utilized demographic data to initiate his collaboration with the local community college to provide teachers for the ESL classes. By making his case with concrete detail and accurate data, he established new connections between both other local institutions and new patron populations. The data inspired new ideas and helped him seal the deal.
"I don't live and die by the data," Fink says. However, he is quick to acknowledge the power of information. Expanded data has even helped him identify trends in his demographically diverse population, quickly assess average travel times as he plans for a new building, and make more strategic assessments before purging inactive library cardholders.
In our emerging screen age, fostering physical world interaction is becoming more important. Fink reports that, in his small rural branches, the library becomes "the living room of our communities." The interactive dashboard gives users a more detailed view of the households served. With more insight, libraries can be armed to draw more people into the library and make every visit meaningful.
For the visionary librarians of the future, data analytics will inspire bold new thinking. Gale Analytics and the dashboard helps to pave the way. From informing outreach to approaching foundations or the local town council, market segmentation data can strengthen arguments for expanded services and increased funding. In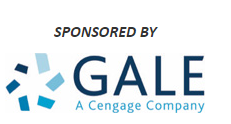 Yolo County and all across the country, Gale Analytics is helping libraries deepen community bonds with both patrons and non-patrons.
For more insights from Mark, download this webinar or request more information on how your public library can begin leveraging data-driven decision making with Gale Analytics.