I am very excited to see the recent positive activity around libraries in the United Kingdom. The community there seems to be rallying in a new way to increase understanding of the urgency for library investment—an effort lifted by a renewed effort to articulate how much libraries contribute to the social fabric. Now is the time to build on that good news story, and their strategy is worth a look.
A funding win meets an engagement strategy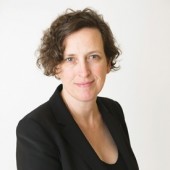 In October, we got news of an infusion of £125 million ($160,466,000) for libraries and museums as part of the Culture Investment Fund, which signals a critical recognition of the need to support infrastructure. Several days later, UK's Chartered Institute of Library and Information Professionals (CILIP) and the Big Issue Group released Public Libraries: The Case for Support, a report that articulates the impact of libraries on the community (see LJ's coverage). That was soon followed by the roll out of LibrariesDeliver, an advocacy campaign from CILIP and the EveryLibrary Institute. I hope this trifecta means libraries there are in for an upturn after years of disinvestment.
The library piece of the Culture Investment Fund will no doubt be put to good use. While it is far from enough, it is a good start along a possible future road to reinvestment, a clear signal that there is recognition of the need and opportunity ahead. Nick Poole, CILIP chief executive, put this in perspective for me. "This cash injection is welcome news because, unlike much of the other funding currently available, it targets infrastructure," he said. "It will allow us to mend the roof, paint the walls, and upgrade the interior to provide a 'retail quality' offer in many libraries. What it doesn't do is plug the ongoing gap in available money for running costs. This is why we need to keep up the pressure on our government to provide adequate money for local councils, so that they can reinvest in the stock and the staff which make a library a library."
For those not yet convinced of how crucial that is, the Case for Support details how libraries matter. It lines up key deliverables across the range of library services—from digital skills and support for entrepreneurs to lifelong learning and wellbeing. The report articulates the significant return on investment in libraries seen in various countries. Appendix B, an impact model, maps library offerings to users' immediate benefits, "intermediate outcomes" (such as social capital and wellbeing), and long-term outcomes (such as stronger communities, longer life expectancy, and social mobility). There's much to learn here about how to connect those three levels of impact in the United States and around the world.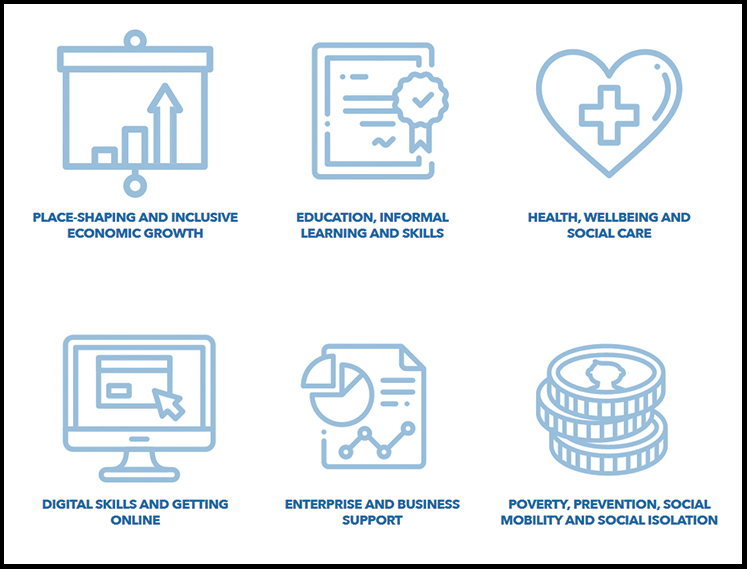 Once convinced by that case making, the LibrariesDeliver project offers a path to engagement and advocacy. The multi-pronged campaign, EveryLibrary's John Chrastka tells me, is designed toward "a) getting additional resources to local government from Westminster; and b) support for better allocations to libraries at the local level." Among its offerings are a #VoteLibraries toolkit, with information and supporting materials for library lovers to use in conversations with political candidates, including a poster that says: "If you are going to knock on my door, be prepared to talk about libraries."
I like this approach, and think any library advocate can learn from it. In the meantime, I certainly hope stakeholders and members of the public in the UK embrace the upside for society from library investment and take action.