When librarians move into an administrative leadership position, they may find they get fewer projects completed. That's fine. It's more important to contribute to subordinates' personal growth and organizational progress.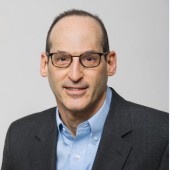 When librarians move into an administrative leadership position, they may find they get fewer projects completed. That's fine. It's more important to contribute to subordinates' personal growth and organizational progress.
In the never-ending struggle to achieve productivity and produce deliverables, using a "get things done" approach is a way to keep on track and check off all of each day's to-do list items. In fact, what often propels librarians into leadership positions of the administrative type is their ability to produce excellent results while demonstrating high levels of achievement. Juggling a load of instruction sessions, web design projects, metadata revisions, code development, and other tasks with consistent on-time delivery gives librarians the confidence to move into increasingly complex leadership roles. Those hiring them will likewise regard past performance as an indicator of future success. But as librarians move into positions of increasing responsibility and leadership, what matters most is enabling the success of colleagues who in turn contribute to the development of successful library operations. Doing so may require sacrificing personal accomplishments. Here's why that matters.
Doing vs. Leading
Leading at any level requires responsibility for a long list of projects, both mission critical and routine. What differs is that leaders must excel at knowing what needs their personal attention and what should be delegated to others. When we are the masters of our own limited set of projects, we rightfully pay rigorous attention to detail to make sure our work is accurate, impactful, and on time. As leaders, our span of control grows and it becomes less possible to give that level of attention to multiple projects across the spectrum of the important/urgent matrix. Leaders must come to terms with getting less done and gaining comfort with leading others to carry out both the routine day-to-day and longer-term projects that bring the leader's vision to fruition. While leaders may no longer be getting a to-do list set of tasks and projects done by the day or week, it is their responsibility to set the tone for the organization or department to-do list. That means working at a high level to clear away barriers, obtain needed resources, and set expectations for others to do the detail work.
Get the Right Things Done
While leaders always have things to get done, their days can be one long series of problems, crises, and sudden demands on their time from nearly everyone who must have a piece of the leader's time. Leaders do need to get things done, but differently. Peter Drucker, in The Effective Executive, noted that leaders get the right things done. They know they have to execute and show results, but should base their performance less on personal accomplishment and more on directing others to do good work. They gain greater satisfaction from the accomplishments of their reports than from their own. Leaders must be comfortable stepping back and trusting reports and colleagues to get done the work that makes the everyday differences for the people who user their library. If leaders are doing their job well, they are making smart choices about those right things to do. Take for example, the introduction of a new teaching technology. As a leader, I still enjoy investing my time to figure out the technology, learning to apply and share it with others. I've dabbled in educational technology at every level of my career. My focus now is to help determine what technologies make the most sense for our educators; the best way to use our resources to select and acquire them; and how to implement them, train staff, and assess the outcomes. These decisions are made in collaboration with other managers. Then I get out of the way and let the experts do their work. A leaders' satisfaction is gained by knowing something purposeful that delivers a better library experience did get done, with tangible results.
Set the Tone, Not the Pace
One area where new leaders can encounter difficulty is when they carry over past performance into the new role. In an effort to establish new norms, they engage in a "lead by example" approach that seeks to set a pace for getting things done. The potential problem there is setting a too high bar for reports, leading to morale problems. Leaders may want to set the pace, but if it creates a competition or endless race to see who is getting the most done, it can ultimately harm productivity. According to Daniel Goleman's article "Leadership That Gets Results":
Pacesetting leadership style works well when all employees are self-motivated, highly competent, and need little direction or coordination. But the pacesetting style can also carry a high cost–it destroys climate [and] many employees feel overwhelmed by the pacesetter's demands.
With more pressure on library leaders to establish healthy work-life balance in our workplaces, the focus should be on setting the tone rather than the pace. In his new book Learning to Lead: The Journey to Leading Yourself, Leading Others, and Leading an Organization, Ron Williams, ex-CEO of Aetna, describes an appropriate leadership style for do-less-and-lead-more leadership. With "values-based performance," leaders treat staff with respect and learn to help them to achieve the right goals, to execute and complete them the right way, and to give them the assistance needed to do these things. A values-based performance leader thinks consciously about how staff and the organization are performing, and focuses more on what staff needs to get their to-dos done and less on personal accomplishments. It can be a tough lesson for new leaders to learn. But properly executed, the reward is the routine joy of leading colleagues who remind you of yourself as a get-it-done librarian.