African American culture and experiences are celebrated in this Black History Month booklist. These essential works of forthcoming fiction and nonfiction will enrich collections in the coming months, and they reflect that Black history is made every day: it's not just a thing of the past. The books on this list were written by both debut and experienced authors, and the topics range from poetry, trauma, enslavement, and freedom, to civil rights, ongoing obstacles for Black people, triumphs, justice, and workplace successes.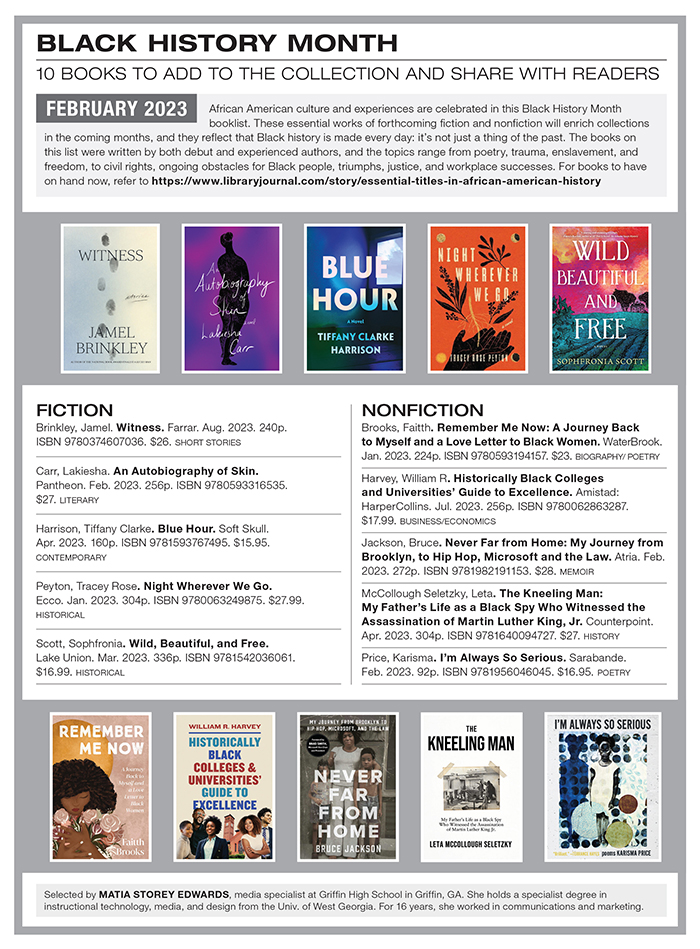 A downloadable list of these titles is available here. A copy of this page for posting and sharing with readers is available here.
For books to have on hand now, refer to Making Their Mark: Essential Titles in African American History | Collection Development
---
Selected by Matia Storey Edwards, media specialist at Griffin High School in Griffin, GA. She holds a specialist degree in instructional technology, media, and design from the Univ. of West Georgia. For 16 years, she worked in communications and marketing.