I never imagined that we would find ourselves honoring a second class of Movers & Shakers at a distance owing to the pandemic—albeit now with an end, perhaps, in sight.
Despite COVID, they're still shaking up the field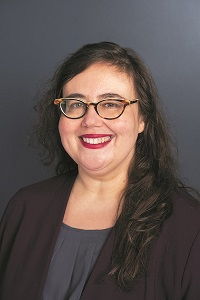 Last year, in the midst of the pandemic, I wrote, "It is important to take a moment, even in the midst of crisis, to honor this year's Movers & Shakers. It is a waypost, a signifier of normalcy in a year from which so many landmarks are missing." At the time, I never imagined that we would find ourselves honoring a second class of Movers at a distance owing to the same pandemic—albeit now with an end, perhaps, in sight.
I still believe it is important to take that moment. We are poised on the brink of many shifts—as vaccination rates go up, many library buildings are reopening, while others are forced to close by rising local case counts. Public and academic libraries alike face local budget challenges as new federal funding offers unprecedented opportunities to help close the digital divide and even, if Biden's ambitious plan comes to fruition, the inequitable gaps in educational opportunity from preschool to college. Libraries, the communities they serve, and the organizations that serve them are all increasingly grappling with systemic bias, even as backlash seeks to stifle these discussions. We are at a crossroads, and I look to Movers & Shakers for examples of how to advance needed change.
While last year we asked of projects started before the pandemic, "How is this impacted by COVID-19?" many of this year's honorees have been doing their groundbreaking work in the context of the pandemic from the start. Some have switched gears from their daily library tasks to serve as disaster workers, such as Shawna Sherman; some translate vital COVID information into languages spoken by their patrons, such as M. Ramin Naderi; some manage the unparalleled influx of COVID data so it can be translated into action sooner, such as Kathryn Funk.
Even more than COVID, themes of equity, diversity, and inclusion echo through this year's Movers profiles. One important thread among them is a focus on the internal culture of the institution and the field, as well as patron-facing initiatives, at all levels of the org chart. In particular, I see a strong emphasis on convening groups for BIPOC employees to support, uphold, and mentor one another, and to join together to advocate for change. For example, Emily Dowie organizes Catskills librarians of color, Allison Waukau convenes Native employees throughout her county, and the racial equity team at the Madison, WI, library created a BIPOC affinity group to support staff of color.
In this year of changes, we have made one more, to the way Movers & Shakers are selected. Rather than continuing a purely internal process, we realized that we needed to include a broader range of voices and lived experiences from librarians working in the field. No one understands better what it takes to be a Mover & Shaker than another Mover, so we convened a group of judges drawn from previous classes. The inaugural panel members were Anna Avalos, senior librarian, multilingual collections at Los Angeles Public Library; Elizabeth Joseph, associate director for community engagement at the Ferguson Library in Stamford, CT; Cicely Lewis, school librarian at Meadowcreek High School in Norcross, GA, and 2020 SLJ School Librarian of the Year; JJ Pionke, applied health sciences librarian, Social Sciences, Health, and Education Library at the University of Illinois at Urbana-Champaign; and Veronda Pitchford, assistant director of California's Califa Group. Together, they generously brought a fresh perspective and a unique lens to finalizing our prospective nominees and our selection process. We look forward to incorporating their suggestions as we move forward.
After many years, former LJ editor-in-chief Francine Fialkoff has decided to step back as point person for Movers & Shakers. I remain deeply grateful to her for setting the course, and for staying in the mix as an editor and our institutional memory in residence.
I hope that you, as I do, find inspiration among the pages of this year's Movers—not the kind that focuses on exceptional individual resilience without interrogating the larger problems that made it necessary, but the kind that shows individuals banding together to make those underlying issues better.