Complementing LJ's "Books and Authors To Know: Titles To Watch 2021," which focuses on fiction and nonfiction, the nearly 100 key poetry titles featured here represent some of the most important and dynamic writing being done today. Collecting these titles reveals its own story. We see poets working to sustain themselves through hard times, concern with political and environmental issues, and strongly varied voices in terms of race, community, gender, and sexuality—all themes in evidence throughout the poetry arena.
Titles on this list publishing between January–July 2021 are listed in a downloadable spreadsheet.
Big News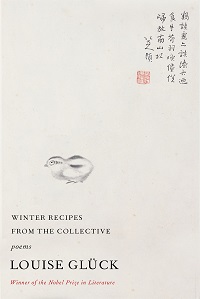 Louise Glück's first collection since winning the Nobel Prize, Winter Recipes from the Collective (Farrar, Oct.) is a briskly pointed work treading toward mortality. Rita Dove's first volume of new poems in 12 years, Playlist for the Apocalypse (Norton, Aug.) examines the imperfections of democracy, taking us from Venice's 16th-century ghetto to the struggles of Black Lives Matter. With a foreword by Ben Lerner, John Ashbery's Parallel Movement of the Hands: Five Unfinished Longer Works (Ecco, Jun.) collects unpublished long poems written mostly between 1993 and 2007 and ranging from key cultural motifs to a familiar parable from Matthew. A limited boxed edition of all-new work in three volumes, Nathaniel Mackey's Double Trio: Tej Bet, So's Notice, Nerve Church (New Directions, Apr.) mirrors the last three movements of John Coltrane's Meditations―"Love," "Consequence," and "Serenity"―to explore contiguities in art and life. With Michael McClure's Mule Kick Blues: And Last Poems (City Lights, Apr.), finalized just before McClure's death in May 2020, the Beat legend piercingly performs his final song.
National Poetry Series
In W.J. Herbert's Dear Specimen (Beacon, Oct.), chosen by Kwame Dawes, the dying speaker sharply reminds her daughter of humanity's search for meaning and destructive impact on the environment. Chosen by Forrest Gander, Trevor Ketner's [WHITE] (Univ. of Georgia, Sept.) draws inspiration from Robert Rauschenberg's collagist technique to probe whiteness in art and in America. Teresa K. Miller's Borderline Fortune (Penguin Poets, Oct.), chosen by Carol Muske-Dukes, features brief, untitled poems that examine both personal and inherited trauma. Chosen by Ocean Vuong, Amanda Moore's Requeening (Ecco, Oct.) calls on the beehive's matriarchal structure to limn the mother-daughter relationship. Chosen by Sally Keith, Devon Walker-Figueroa's Philomath (Milkweed, Sept.) reimagines King's Valley, OR—where the author grew up, now a ghost town—in all its beauty and discordance.
Meditations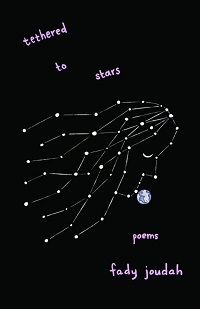 In Tethered to Stars (Milkweed, Mar.), 2007 Yale Younger Poet Fady Joudah uses language both rich and fiercely honed to consider the sweeping universe and our sometimes troublesome place in it. Noah Warren, the 2015 Yale Younger Poet, investigates disrupted relationships and childhood loss to capture our steady if fragmented traversal through life in The Complete Stories (Copper Canyon, May). National Book Award (NBA) finalist Reginald Gibbons's Renditions (Four Way, Feb.) offers renderings and rethinkings of works by great poets to show that all writing is translation. Lenore Marshall honoree Donald Revell's White Campion (Alice James, May) shows that forgetting can bring both grief and illumination. A National Book Critics Circle (NBCC) award winner, Laura Kasischke continues her bright immersion in daily life with Lightning Falls in Love (Copper Canyon, Fall). In We the Jury (Milkweed, Mar.), Wayne Miller asks probing questions about joy, grief, mortality, and understanding others. Stepping away from fiction, Joyce Carol Oates reminds us that she's just as versed in verse with the penetrating American Melancholy (Ecco, Feb.).
Personal Journeys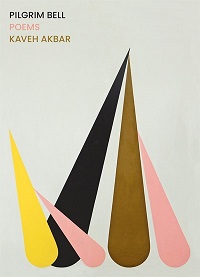 A Los Angeles Times Book Prize finalist, Erin Belieu investigates childhood, motherhood, relationships, and life's little scraping-by inconveniences in Come-Hither Honeycomb (Copper Canyon, Feb.). NBA finalist Kim Addonizio's Now We're Getting Somewhere (Norton, Mar.) weaves irreverently from confession to deep reflection on issues ranging from heartbreak to climate change to pop-cultural tropes. The poetry editor for the Nation, Kaveh Akbar takes us on a gutsy spiritual journey in Pilgrim Bell (Graywolf, Aug.) as he considers the addict's struggle to lose the addiction but not the self, even as he faces being Muslim in an Islamophobic nation. Craig Morgan Teicher, a Lenore Marshall Poetry Prize winner, says Welcome to Sonnetville, New Jersey (BOA, Apr.) as he takes us on his journey—a quietly resolute stare-down of a difficult coming-of-age. Traveling from a working-class childhood in Michigan to adulthood in New York, Diane Seuss articulates a relentless sense of not belonging in frank: sonnets (Graywolf, Mar.). Walt Whitman honoree Barbara Ras ranges from her working-class childhood among Polish immigrants to contemporary social injustice issues as she delivers The Blues of Heaven (Univ. of Pittsburgh, Mar.) A. Poulin Jr. Poetry Prize winner David Woo's Divine Fire (Univ. of Georgia, Mar.) moves from the personal to the political in a spiritual search that arrives at luminous understanding. From Carey Salerno, the executive editor of Alice James Books, Tributary (Persea, Apr.) uses a church-service structure to examine a shattered family—sisters estranged and a brother excommunicated—with these tribulations eventually shown to mirror larger sociopolitical issues. Having slayed us with brashly funny rants about contemporary America in his first two works, Michael Robbins looks inward, if sharply, in Walkman (Penguin Poets, Jun.).
Confronting Trauma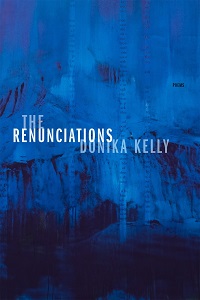 Rilke/Lambda honoree Mark Wunderlich unflinchingly plumbs loss, loneliness, and life's hard exigencies in God of Nothingness (Graywolf, Jan.). Alessandra Lynch's Pretty Tripwire (Alice James, Jan.) offers rubbed-raw verse that captures bodily trauma and the way beauty keeps bumping up against terror. Andrés Cerpa's The Vault (Alice James, Jun.) pieces together poems, letters, and fragments to articulate the pain of losing a parent. Novelist Adam Mansbach, famed for his hugely best-selling anti-lullaby Go the F*ck To Sleep, negotiates the pain and confusion wrought by his younger brother's suicide in the artless, urgent I Had a Brother Once: A Poem, A Memoir (One World: Random, Apr.). A Kathryn A. Morton Prize winner, debuter Emma Hine's edgily conversational Stay Safe (Sarabande, Jan.) depicts three young sisters and their imaginative ways of warding off grief. In Town Crier (Persea, Apr.), winner of the Lexi Rudnitsky First Book Prize, Sarah Matthes anchors her multifaceted examination of loss in the death of her friend, poet Max Ritvo. Bruce Weigl's Among Elms, in Ambush (BOA, Oct.) revisits army combat in a series of prose poems investigating post-traumatic stress disorder.
Surviving
NBA/Pulitzer Prize finalist Adrian Matejka's Somebody Else Sold the World (Penguin Poets, Jul.) investigates headstrong persistence in a world upended by pandemic and politics. Winner of Hurston/Wright, Kate Tufts, and Cave Canem honors, Donika Kelly uses luminous language to disclose a self shifting to rise above the pain of a bruising childhood and marital breakup as an adult in The Renunciations (Graywolf, May). T.S. Eliot Prize winner BK Fischer's Ceive (BOA, Sept.) retells the enduring story of humanity threatened by flood but managing to ride it out. Chosen by Pulitzer Prize winner Gregory Pardlo for the Levis Prize in Poetry, debuter Antonio Lopez's Gentefication (Four Way, Fall) engages readers in the act of breaking stale habits and scuttling personal demons. Stanley Kunitz Prize winner Alex Dimitrov's Love and Other Poems (Copper Canyon, Feb.) offers a perfect antidote to our fraught times with its hungry embrace of life. In Forever (Norton, Jun.), NBCC finalist James Longenbach examines life's meaning in light of a cancer diagnosis. In Popular Longing (Copper Canyon, Feb.), Griffin Prize shortlistee Natalie Shapero confronts life's absurdities with decided brio. In The Book of Poetry for Hard Times: An Anthology (Norton, Jul.), three-term Poet Laureate Robert Pinsky curates poems by authors from Shakespeare to Terrance Hayes who approach the heights and depths of human emotion. In How To Love the World: Poems of Gratitude and Hope (Storey: Workman, Apr.), poet James Crews curates 100 poems of joy and gratefulness by poets ranging from Naomi Shihab Nye to Ross Gay. In What To Miss When (Soft Skull, Aug.), novelist/poet Leigh Stein turns to pop-culture motifs to show how she took on the twin challenges of sheltering in place and cutting out alcohol for 30 days—and survived.
Political Conversations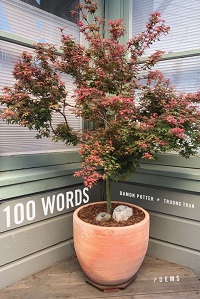 In the engaged and perceptively engaging 100 Words (Omnidawn, Apr.), white poet Damon Potter and gay Vietnamese poet Truong Tran hold a conversation about the import of explosive words like proximity and hope. By retired doctor Martina McGowan, a mother and grandmother, I Am the Rage: (A Black Poetry Collection) (Sourcebooks, Feb.) was written in a burst of passion during 2020 after the deaths of Breonna Taylor, George Floyd, and others. In Sho (Wave, Apr.), Douglas Kearney, a Theodore Roethke, CLMP Firecracker, and Whiting honoree, uses Black vernacular and darkly coruscating language to explore the space where violence and entertainment meet. NBA winner Daniel Borzutzky's Written After a Massacre in the Year 2018 (Coffee House, Mar.) exhorts a society informed by police abuse, white supremacist violence, and corrosive immigration policies to rise to something better. Prolific poet John Yau (e.g., Corpse and Mirror, a "National Poetry" series pick) purveys a textured, granularly incisive artist's-eye view of issues both cultural and personal in Ghengis Chan on Drums (Omnidawn, Fall). Winner of the 2020 Max Ritvo Poetry Prize, Michael Kleber-Diggs's Worldly Things (Milkweed, Jun.) shows how he is sustained by family and nature in poems giving shape to the Black middle-class experience amid continuing political tumult. Poet's Prize winner Kevin Prufer's The Art of Fiction (Four Way, Feb.) imparts a tough understanding of how we deploy narratives, particularly in the political arena.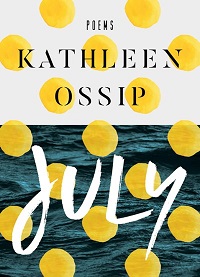 Kathleen Ossip's July (Sarabande, Jun.) assays America today in a collection anchored by the 50-page road-trip title poem. Among today's most respected Spanish-language poets and currently Distinguished Visiting Professor at the University of Virginia, Fernando Valverde offers a multiply refracted view of the contradictions and violence that define his newly adopted country in America (Coffee House, Fall), translated by Carolyn Forché. Debuter Christopher Soto's Diaries of a Terrorist (Copper Canyon, Fall) uses the imaginative reach of verse to consider alternative possibilities to mass incarceration and police violence in America. Andrew Motion, a former poet laureate of Great Britain, ranges from migration and space exploration to contemporary violence and British and American politics in Randomly Moving Particles (Univ. of Pittsburgh, Mar.).
Gender/Class/Community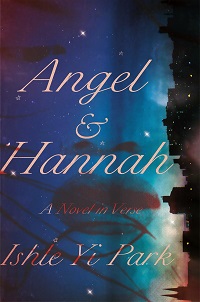 A Lambda Literary Award finalist with best-book honors from NPR, C. Dale Young presents Promoteo (Four Way, Feb.), which displays the clarity one would expect of a medical practitioner to probe personal and familial pain in the context of multiethnicity. Rajiv Mohabir's Cutlish (Four Way, Fall) continues the author's gem-cut exploration of his queer identity within the confines of the Indo-Caribbean community in Queens, NY. In Field Study (FSG Originals, Jun.), winner of the 2020 James Laughlin Award, Chet'la Sebree uses her breakup with a white man to undertake a dispassionate self-examination that collapses painfully even as she blends media and social media tropes with the insights of significant Black thinkers. Lambda Award winner Rosamond S. King's All the Rage (Nightboat, Apr.) presents an intersection of Black, immigrant, female, and queer issues, with the gut-punch "Living in the Abattoir" series at its heart presenting people of color living in an abattoir where they are both workers and product. A Kenyon Review and multitime Lambda Literary honoree, Randall Mann energetically explores a gay, multiracial identity in A Better Life (Persea, Apr.). In Sweetgum & Lightning (Four Way, Feb.), debuter Rodney Terich Leonard's distinctively sensuous, spirited voice shines forth as he explores art, gender, and community. Queer rights activist Khalisa Rae's debut collection, Ghost in a Black Girl's Throat (Red Hen, Apr.), centers on a young woman from the Midwest who migrates to a Southern town and must confront the drumbeat of Southern horrors past and present. Winner of an Iowa Prize for Literary Nonfiction, Kendra Allen embraces poetry with The Collection Plate (Ecco, Jul.), which melds the personal and political to explore women in the world, Black bodies in white space, and the polarities of prison and freedom, life and death. Poet/singer Ishle Yi Park, winner of a PEN America Open Book Award, reenvisions Romeo and Juliet by introducing Queens-bred Korean American Hannah to Angel, a Puerto Rican boy from Brooklyn, in Angel & Hannah: A Novel in Verse (One World: Random, May). NBCC Award winner Amy Gerstler sets forth an array of female voices—from virginal girl to aging opera diva—in Index of Women (Penguin Poets, Apr.). In Rachel Mennies's The Naomi Letters (BOA, Apr.), the speaker discovers bisexual desire and writes edgily personal letters to the eponymous beloved. Introducing an award-winning English poet to American audiences, Fiona Benson's Vertigo & Ghost (Norton, Jun.) depicts women as prey in an audacious series of poems about Zeus as mythic and contemporary serial rapist. Christopher Salerno's The Man Grave (Persea, Sept.), which was awarded the 2020 Lexi Rudnitsky Editor's Choice Award, aims to push beyond stereotype and expectation in an exploration of toxic masculinity.
The Immigrant/Refugee Perspective
Pulitzer Prize finalist Martín Espada's Floaters (Norton, 2021), a resounding challenge to anti-immigrant prejudice, is crowned by a title poem responding to the viral image of a Salvadoran father and daughter drowned in the Río Grande. The Wild Fox of Yemen (Graywolf, Apr.) scampers through Threa Almontaser's 2020 Walt Whitman award winner, which gorgeously blends an understanding of Yemeni culture, Muslim womanhood, post-9/11 discrimination, and maladjustment to America (and the English language). In A Thousand Times You Lose Your Treasure (Wave, Apr.), Hoa Nguyen conveys Saigon before and after its fall by recalling her mother, a stunt motorcyclist in an all-women Vietnamese circus troupe. Expanding on the NBA long-listed Afterland, Mai Der Vang's Yellow Rain (Graywolf, Sept.) recounts how the Hmong suffered bombardment with chemical and biological weapons as they fled Laos. Next in the Yale Series of Younger Poets, Desiree C. Bailey's What Noise Against the Cane (Yale Univ., Apr.) blends Caribbean folklore, immigration, and American political realities to examine the larger Black diaspora. A former Queens Borough poet laureate, Philippine-born Paolo Javier references the Original Brown Boy in O.B.B. (Nightboat, Jun.), aptly described as a postcolonial techno dream-pop comics poem and invested with the author's experiences as an immigrant and an artist (illustrations by Ernest Concepcion). Shara MacCallum's No Ruined Stone (Alice James, Aug.) contextualizes the contemporary conversation about immigration by imagining that Scottish poet Robert Burns migrated to Jamaica for work on a slave plantation, as he once planned, and had a biracial granddaughter passing for white.
Nature and Devastation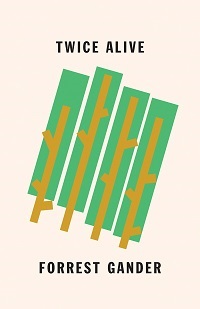 In Twice Alive (New Directions, May), Pulitzer Prize winner Forrest Gander calls on his training in geology both to explore the interconnected human and natural worlds and to parallel personal pain with ecological tragedies like the California wildfires. Ever-inventive Kingsley Tufts honoree Marianne Boruch's Bestiary Dark (Copper Canyon, Fall) assays the damage done by Australia's wildfires while pulling in Pliny the Elder, among our first naturalists. From a member of the U.S. Forest Service, Kevin Goodan's Spot Weather Forecast (Alice James, Nov.) mixes meditations on time's passage with actual incident reports, allowing readers to feel the trees burning. Her Florida apartment shredded by Hurricane Irma, Denise Duhamel remade Dante's terza rima to write the long poem "Terza Irma," which appears in Second Story (Univ. of Pittsburgh, Mar.) with other poems coupling environmental, political, and personal catastrophe. Rooted in Alaska, Nicole Stellon O'Donnell's Everything Never Comes Your Way (Boreal: Red Hen. Aug.) uses memoir to explore our relationship with nature and the deepest values in life.
Indigenous Voices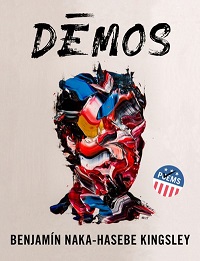 A member of the Onondaga Nation of Indigenous Americans in New York, Benjamín Naka-Hasebe Kingsley brings together Onondaga, Japanese, Cuban, and Appalachian cultures to investigate multiracial dislocation, American intolerance, and the question we all ask—who am I?—in the teeming Demos: An American Multitude (Milkweek, Mar.). A Two-Spirit Oji-Cree person of the Buffalo Clan with roots in Sapotaweyak and Skownan Cree Nation, jaye simpson plumbs the trauma associated with family, queerness, and Indigenous roots in the emotionally immediate it was never going to be okay (Nightwood, Mar.). Margo Tamez, an associate professor of Indigenous studies at the University of British Columbia who documents human rights violations in the Lipan tribal homelands along the Texas–Mexico border, relates the story of American dominion and violence in the context of her father's life in Father / Genocide (Turtle Point, Jul.).
Collected/Selected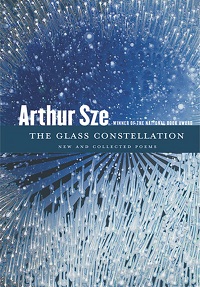 Paterson Poetry Prize–winning Toi Derricotte discusses race, class, and sexuality in I: New and Selected Poems (Univ. of Pittsburgh, Mar.), featuring 30 new poems plus selections from five previous collections. Jim Harrison's The Complete Harrison (Copper Canyon, Fall) celebrates the entire oeuvre-in-verse of the rough-hewn multithreat writer. Introduced by Pulitzer Prize winner Jericho Brown, The Essential June Jordan (Copper Canyon, May) provides everything you'll need to appreciate the legendary author's transformative activist poetry. Pulitzer Prize winner Yusef Komunyakaa offers abundant selections from his last five collections and a dozen new poems deftly capturing the Black American experience and the broad scope of humanity in Everyday Mojo Songs of Earth: New and Selected Poems, 2001–2021 (Farrar, Apr.). National Book Award finalist Maureen N. McLane, the kind of poet who crafts musically astute lines that deliver a sharp and gratifying sense of story, character, or place, displays her talents in More Anon: Selected Poems (Farrar, Jul.). Lenore Marshall Poetry Prize winner Patrick Rosal's The Last Thing: New & Selected Poems (Persea, Sept.) draws from four previous collections and adds more than 40 pages of new work to reveal the Filipino American poet's grace in describing landscape and community. Pulitzer Prize winner and former Poet Laureate Tracy K. Smith's Such Color: New & Selected Poems (Graywolf, Oct.) offers her first career retrospective while including 30 pages of new poems. Readers who love intent, luscious writing will want to see Lisa Russ Spaar's Madrigalia: New & Selected Poems (Persea, Oct.). National Book Award–winning Arthur Sze writes spare, visionary work that, with The Glass Constellation: New and Collected Poems (Copper Canyon, Apr.), adds up to over 500 pages.
Key Reprints
A good accompaniment to spring's The Essential June Jordan, Jordan's Passion (Copper Canyon, Fall) is an early work by the distinguished Jamaican American poet and human rights activist, now brought back. Morgan Parker's Other People's Comfort Keeps Me Up at Night (Tin House, Jul.) allows readers to revisit the debut collection of the recent NBCC Award–winning author. Poet and conceptual/sound artist Jonah Mixon-Webster examines Blackness, self, and social justice in his Flint, MI–grounded Stereo(TYPE) (Knopf, Jul.), which won the PEN/Joyce Osterweil Award when first published and also helped bring him the 2020 Windham Campbell Prize. From NBCC finalist Willie Perdomo, Smoking Lovely: The Remix (Haymarket, Apr.) is a foundational text of Nuyorican literature still relevant today as it proclaims the dangers of gentrification to community.
Titles on this list publishing between January–July 2021 are listed in a downloadable spreadsheet.