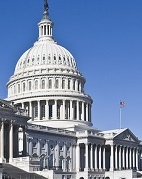 On December 19, the House of Representatives passed the Museum and Library Services Act (MLSA) by a margin of 331–28, and it was signed into law on December 31. The bill, also known as S. 3530, reauthorizes the Institute of Museum and Library Services (IMLS) through 2025.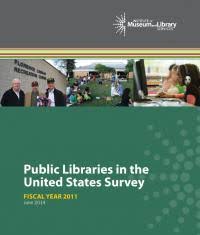 The Institute of Museum and Library Services issued its most recent Public Libraries Survey (PLS) Report on August 2, offering a look at public library use, financial health, staffing, and resources in the country's 9,068 active public libraries in FY 2015.
Council revisited its ongoing plan to reorganize for effectiveness and efficiency, adopted several important resolutions, and more at the 2018 Annual ALA Conference,
LYRASIS last month named the first recipients of its $100,000 LYRASIS Leadership Circle's Catalyst Fund, which was created to support new ideas and projects by LYRASIS members.
At her core, LJ Mover & Shaker Ludmila (Mila) Pollock is an archivist. As the executive director, library and archives at the Genentech Center for the History of Molecular Biology and Biotechnology at the Cold Spring Harbor Laboratory, she has been at the forefront of preserving the annals of scientific breakthroughs—through the stories of the people who made them.
On March 15, the Plainfield Public Library District (PPLD), IL, failed to pass two referenda—a bond measure and a property tax increase—needed to raise money for a new library building. The ticket fell victim to a Vote No campaign consisting of mailers and last-minute robocalls funded by Americans for Prosperity (AFP), a right-wing super PAC (political action committee) with an antitax agenda. Behind AFP lies tens of thousands of dollars from the billionaire Koch brothers, lifelong Libertarians who heavily oppose taxes, social services, and industrial oversight, among other government functions.
In 2015, nearly 150 libraries in 24 states held referenda to renew or enact taxes for operations, staffing, or facilities. More than 1.1 million voters showed up at the polls in 2015 to decide on tax measures for their libraries. Just over 650,000 people voted yes and nearly 470,000 voted no. Of the 148 library ballot measures we have identified (through news reports, surveys, and direct involvement of EveryLibrary, the national library PAC the authors work for), 127 were won and 21 lost. One, while technically passing, actually rolled back the library's funding, making it, in our opinion, a loss.
BPL, one of three systems in New York City and the country's fifth-largest library (by population served), has suffered consistent underfunding of capital needs, with its 59 locations facing a $230 million backlog of deferred maintenance, barely dented by the $15 million annual allotment of capital funding. Their solution: sell two aging libraries that occupy valuable land, and work with real estate developers to include libraries in residential towers. It's not uncommon for urban libraries to consider mixed-use buildings, though few face the real estate froth characteristic in Brooklyn.