Classified as Christian fiction, this involving blend of historical crime story, family saga, and romance will please a range of readers. Suggest it beyond its BISAC category and put it on reading lists of cozy mysteries and gentle romances too.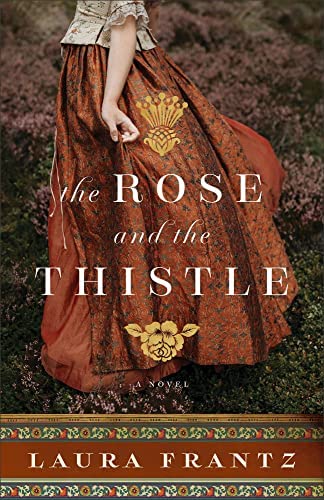 Readers who love Celtic settings will rejoice over this offering featuring bonny Scotland. For fans of historical fiction from the likes of Jocelyn Green, Michelle Griep, and Elizabeth Camden.
Hilarious misunderstandings and secrets abound in this humorous, action-packed romance. Jennings (Proposing Mischief) brings out the best in the historical Christian romance genre, and this is a satisfying conclusion to her trilogy that can easily be read as a stand-alone.
Using a lyrical style heavy with metaphor, Dykes connects a myriad of details to form an epic tale of beauty and redemption with echoes of all the great love stories. With a bit of a National Treasure vibe and a unique setting, this will appeal to historical fiction fans who appreciate art, archaeology, and history.
Breslin (As Dawn Breaks) weaves a tale of intrigue, secrets, romance, and redemption in wartime England that will satisfy demand for light-hearted historical reads. Fans of Tracie Peterson, Deanne Gist, and Mary Connealy will enjoy this.
This is an uplifting read for dark times, featuring strong and unique characters uniting toward a common goal. It also has crossover appeal for fans of historical fiction from Jennifer Ryan and Kate Quinn.
Though sweet, this romance from Basham (The Heart of the Mountains) will have trouble finding its audience.
This is a great pick for readers who like historical fiction and cozy mysteries with a strong female lead. Hand to fans of Carrie Turansky and Laura Frantz.
Mills (Trace of Doubt) delivers another action-packed novel that offers intrigue and an adventurous ride. Recommend to fans of Dani Pettrey, Lynette Eason, and Carrie Stuart Parks.