Erling Kagge uncovers what motivates people to walk. Antonia Malchik considers how the United States lost its pedestrian roots. Leslie Carol Roberts chronicles experiences of walking in changing landscapes.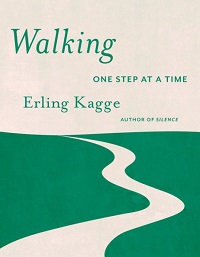 Kagge, Erling. Walking: One Step at a Time. Vintage. Apr. 2020. 192p. tr. from Norwegian by Becky L. Crook. ISBN 9780525564492. $15.95. NAT HIST
Oslo-based explorer and publisher Kagge (Silence: In the Age of Noise) offers his thoughts about an activity that many may take for granted. For thousands of years, humans have moved along, mostly forward, on a journey that is life itself. Kagge contemplates what motivates people to walk—what are their destinations, what happens during these walks, and what might cause some to avoid walking altogether with the intent of hurrying to a destination. Relating adventures that took him to Mount Everest and both Poles, to explorations of cities along with natural areas where his senses expand to see and feel all, Kagge believes life is "one single, long walk." This translation by Crook draws upon works by numerous writers, combining their insights with Kagge's own questions to create a work that challenges readers to take steps toward a better understanding of one's self and finding a peaceful place in the scheme of life.
VERDICT Recommended for all libraries, especially collections on the environment. The poetic and inspirational words will remind readers of Henry David ­Thoreau's work by the same name.—­Patricia Ann Owens, ­formerly at Illinois ­Eastern Community Coll., Mt. Carmel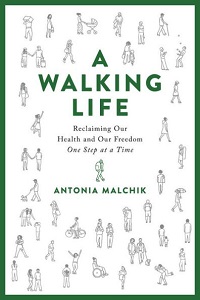 Malchik, Antonia. A Walking Life: Reclaiming Our Health and Our Freedom One Step at a Time. Da Capo. May 2019. 272p. ISBN 9780738220161. NAT HIST
Journalist Malchik (­Washington Post) takes a look at the disappearance of walking in everyday life. Combining science and history, the author argues that the loss of walking destroys our community and our freedom, providing an examination of how the United States has lost its pedestrian roots. As the automobile gained in popularity, pedestrians were evicted from public roads. Walking has many roles in life, says Malchik, in health, spirituality, and the structure of communities. She argues that many do not know the basic experience of getting to places on foot; only 13 percent of American children walk or bike to school. A fascinating chapter on walking as social capital is especially noteworthy, pointing out how obstructing traffic may be the only option when exercising the right to assemble. VERDICT Readers interested in green living and libraries that support ecology and urban studies programs will want this far-reaching book about how to maintain a ­sustainable lifestyle.—Susan ­Belsky, Oshkosh P.L., WI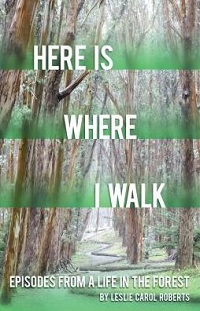 Roberts, Leslie Carol. Here Is Where I Walk: Episodes from a Life in the Forest. Univ. of Nevada. Apr. 2019. 200p. ISBN 9781948908078. pap. $17.95. NAT HIST
Roberts (writing, California Coll. of the Arts; The Entire Earth and Sky) details the natural and social history of the Presidio of San Francisco; once a military outpost, now a national park. The author interweaves historical anecdotes with her decade-long observations of changing landscapes: plants, animals, and people. She also features notebook entries written throughout her life as a student, artist, teacher, journalist, and mother. Roberts explores territory as close as the local high-priced grocery store and as remote as Antarctica. When she sits in Henry David Thoreau's cabin in Walden Pond or describes how California botanist Alice ­Eastwood once led British naturalist Alfred Russel Wallace on a hike in the Rockies, she puts artists, writers, and scientists in conversation with one another and herself. VERDICT Roberts expertly crafts a narrative both of the places she's traveled and the events that have shaped her own emotional terrain. Her thoughtful wanderings will appeal to fans of Helen MacDonald's H Is for Hawk, Peter Wohlleben's Hidden Life of Trees, and Hope Jahren's Lab Girl.—Catherine Lantz, Univ. of Illinois at Chicago Lib.