Leaders must make tough decisions. At times quick decisions are needed, but even then wise leaders will take time to act thoughtfully and consult in the interests of the best outcome.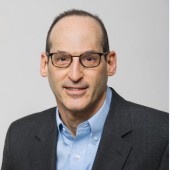 Leaders must make tough decisions. At times quick decisions are needed, but even then wise leaders will take time to act thoughtfully and consult in the interests of the best outcome.
How to make good decisions is the subject of countless studies of leadership. Among the best known of them is Graham Allison's Essence of Decision, a study of President John Kennedy's decision-making process for resolving the Cuban Missile Crisis. While some advisers on Kennedy's team were in panic mode and urged him to take quick military action, a primary lesson shared by Allison is that Kennedy chose to slow things down and carefully consider all his possible options before taking any action. Kennedy also sought out the wise counsel of his closest confidants and knowledgeable experts. In doing so, Kennedy managed to derail a catastrophic nuclear clash between world powers. Two recent decisions by higher education administrators could have benefitted from following Kennedy's lead. In both cases, these leaders may have had good reasoning for their decisions, but the execution doomed them to failure.
ILL-INFORMED DECISIONS
Think of a bad decision made at your library, most likely by the director or a department head. Perhaps it was a decision to extend the closing hour in response to a demand from a community member. Possibly a staff member with insufficient experience was put in charge of a project that ultimately failed. At the time these decisions may have appeared clear-cut and without significant repercussions. To move quickly past the issues or bury them altogether, with little input from staff directly affected by the decision, the decision-makers took ill-informed action. The results are often predictable. As library staff become aware of the decision and its impact, there is surprise, anger, and a shared reaction: How come we weren't consulted? While leaders and managers are not obligated to consult with staff on all decisions, failing to do when the outcomes directly impact staff will likely be perceived as bad decision-making. What these decisions tend to have in common is the failure to take adequate time for discussion and thoughtful consideration of the multiple possibilities and cascading consequences of available options. If leaders and managers are wondering why their decisions are unpopular, reflection may point to the origins of discontent.
HIGHER ED EXAMPLES
Students of higher education will find ample examples of fast decisions with poor outcomes. Two recent events come to mind. At Western Kentucky University, a relatively new provost forced the dean of the College of Arts and Science to resign. While we can only know what was reported, it was said to be related to the dean's vocal protests of program cuts. As it turns out, the dean was quite popular, apparently more so than the provost. Following an institutional uproar and a vote of no confidence, just a week later the provost resigned and the dean was reinstated. In addition to what looks like hasty action, it defied everything academic leaders learn about making decisions that work within the culture of a higher education institution. More relevant to academic librarians was the decision by the president of Hollins University to force the librarians to block access to digital yearbooks that contained blackface photos. Given recent controversies over racist photos found in college yearbooks, the president would rightly be concerned about them. In failing to take time to consult with members of the university community, particularly the librarians who would have advised against an act of censorship, the president's decision led to a much greater controversy when a Hollins librarian went public with the entire matter. Students of leadership will unfortunately find too many examples of these case studies in higher education, but they do serve as reminders of the failures that result from impulsive, ill-informed, and ill-advised decision-making.
TAKING YOUR TIME
What could those leaders have done to avoid their poor decisions? Though bad mistakes are sometimes unavoidable, in these situations a dose of self-observation could have made all the difference. That technique, according to Tony Schwartz and Emily Pines, counteracts behavior that leads to the reactive and impulsive decisions that derail even the most well intentioned leaders. Schwartz and Pines suggest we have two selves, one rational and analytical and another that reacts from the gut and instinct. When a president quickly decides to bury public information to avoid threats to the college, even if well intentioned, it is clearly a gut reaction to avoid controversy. Schwartz and Pines advise leaders to be self-observers in order to notice which of the two selves are shaping their decisions. They write, "The self-observer can acknowledge, without judgment, that we are both our best and our worst selves, and then make deliberate rather than reactive choices about how to respond in challenging situations." Imagine if the Hollins president had slowed down that decision process to incorporate conversations with library staff and other community members. While the decision outcome might be the same, there would be a stronger rationale for it based on all the consultation and information gathered from staff. In addition to those colleagues feeling appreciated for being consulted, they would better understand, if not support, the decision and why it was made.
SLOW DOWN YOUR DECISIONS
Every library leader will face a situation that requires a quick decision. But even then, those leaders can slow down enough to allow time for the type of self-observation recommended by Schwartz and Pines. Even if the decision seems straightforward and simple, step back to consider the likely cascading consequences. In particular, ask how staff and stakeholders will react. Will the decision make perfect sense to them? Is it one they can wholeheartedly support, or at least understand the rationale? Decision-making is quite possibly the most difficult thing, perhaps along with holding difficult conversations, for which leaders are responsible. If you choose to lead, do so knowing that tough decisions are part of the job. If you currently lead, commit to learning how to make the best of decision-making situations.
Herbert Simon believed humans are subject to bounded rationality, making us incapable, as decision-makers, of logically considering all the possible options and the cascading consequences of those options. That is both a flaw and benefit of our humanity. While we can approach tough decisions with empathy and experience, hubris can cause leaders to be blind to their cognitive biases and insensitive to the concerns of coworkers. Reminding ourselves how flawed we are as decision-makers should prompt leaders to slow down when grappling with decisions, even when—or perhaps especially when—the right decision appears obvious. Even those decision processes, executed poorly, can lead to disastrous outcomes.