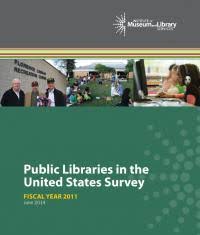 The Institute of Museum and Library Services issued its most recent Public Libraries Survey (PLS) Report on August 2, offering a look at public library use, financial health, staffing, and resources in the country's 9,068 active public libraries in FY 2015.
"We are all walking stories, so it's vital that as librarians, we learn the art of listening to story…" says Irvin, an assistant professor in the library and information science program at the University of Hawai'i at Manoa. "[We need to be] willing to share our own stories so that we best relate to patrons, communities, and stakeholders."
EBSCO Information Services and Infotrieve this month launched a new partnership that will pair the metadata and search functionality of the EBSCO Discovery Service (EDS) with the e-content access and management features of Infotrieve's Mobile Library, enabling "mutual customers to combine their search, content access, rights management, and document delivery into one platform," according to a joint announcement. Essentially, the deal will let researchers purchase immediate access to content that shows up in search results, but to which they don't already have full text rights.
EBSCO has rolled out Research Starters, a new feature for EBSCO Discovery Service (EDS) that presents student researchers with short, citable summaries on frequently searched topics. Drawn from sources such as Salem Press, Encyclopedia Britannica, and American National Biography, more than 62,000 of these 500- to 1,500-word summaries are accessible, offering students an authoritative overview of their chosen subject, as well as links to other research starter summaries, or peer reviewed research where they can delve deeper into a topic.
Agricultural research can take seasons to come to fruition, meaning the data researchers gather is voluminous, tracking things like weather patterns and crop yields over years. A failure to establish data standards and sharing practices means that most of these raw figures never make it out of the hands of the researchers who gather them. With new open access standards coming to federally funded research, though, agricultural researchers will need share their data more effectively, and a team of scientists and librarians at Purdue University may have the first blueprint for the field.
Clemson University's Cooper Library has a new addition that may seem out of place at first glance—a study hall filled with stationary exercise bikes. The space isn't being taken over by the phys ed department, though. The bikes are FitDesks, specially equipped cycles with attached desktops that allow riders to be readers as well, and they're part of a new study by Clemson psychologist Dr. June Pilcher on the effects of exercise on productivity and learning.
As a result of the federal government shutdown, many resources that researchers, academics, and library patrons depend on—like the Library of Congress (LC) archives—have been rendered unavailable in the last week. The bad news is that, eight days in and with no clear end to this stalemate in sight, there's no telling how long those resources might be on lock down. The good news is that a variety of other institutions are stepping up to fill in the gap and make sure a government shutdown doesn't turn into an information shutdown.
Tech-savvy younger Americans are more likely than older adults to have read printed books in the past year, are more likely to appreciate reading in libraries, and are just as strong supporters of traditional library services as older adults, a new national report from the Pew Research Center shows. And, according to the survey of Americans ages 16–29, a majority of young adults say it is "very important" for libraries to have librarians and books for borrowing.
The Institute of Museum and Library Services and the Campaign for Grade-Level Reading today unveiled a new report on the role of museums and libraries in early learning, and issued a call to action for policymakers, schools, funders, and parents to include these institutions in comprehensive early learning strategies.
13 articles