Highly recommended for readers of climate fiction, social engineering sf, and dystopian catastrophe novels.
A fine historical romance full of wit and banter. Recommended as a read-alike for Julia Quinn's "Bridgerton" series or Mimi Matthews's The Siren of Sussex.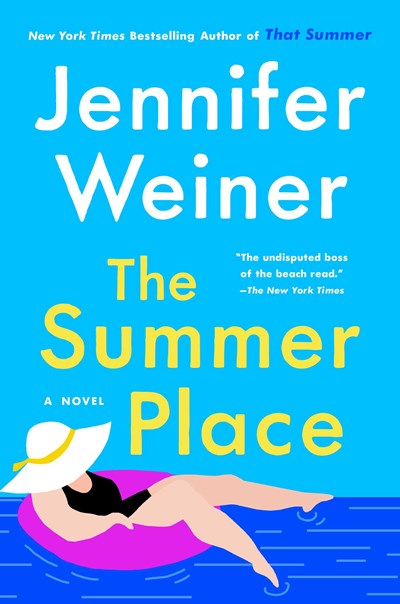 The Summer Place by Jennifer Weiner (Atria) is the top holds title of the week (5/9/22). LibraryReads and Library Journal offer read-alikes for patrons waiting to read this buzziest book.
Fans of John Scalzi's Lock In and Brandon Sanderson's Legion will be enthralled with this deft blend of murder mystery and science fiction. In the end, the motives for the crime are all too human, while the means, methods, and opportunities are all firmly part of this futuristic setting. Highly recommended.
This follow-up to Clark's previous thriller, The Last Flight, will twist readers through an intricate, domestic thriller as the two women's lies unravel. Perfect for fans of Kimberley Belle, Alice Feeney, and Michael Robotham.
Robotham brings a lesser-known chapter of World War II to life with heart-pounding close calls and heartbreaking captures. The personal stories, set against the backdrop of an event that changes the world, allow readers to see the effect of the war beyond battles. Fans of Kristin Hannah's The Nightingale will enjoy this book.
This story has magic, political conspiracy, and romance, along with the historical elements of the U.S. civil rights movement and Ghanian colonization. It will appeal to readers of many genres who enjoy an eccentric cast of characters in a vibrant historical setting.
The large cast of characters and multiple points of view might be off-putting to those who want to spend all their time with Stephanie and Climbs Quickly, but the story flows smoothly, the already remarkably established world holds wide appeal, and there is plenty of fast-paced drama and trauma. All fans of this crossover YA series will appreciate the ongoing bonds between the humans and treecats.
This highly recommended novel, with its well-written characters who revisit their pasts and reconnect with the present, illustrates exactly why Weiner is a force to be reckoned with when it comes to summer reads.