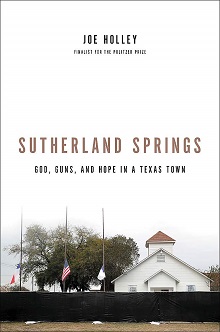 This smoothly written account, simultaneously filled with heartbreak and hope, should be read by all who wish to understand the growing rise of these incidents. Highly recommended.
Librarians, artists, and educators will find this a valuable and inspiring guide for developing creative community programs.
This enjoyable read is essential for all students of Chinese history, and accessible to anyone with a general interest in the topic. A solid companion to Odd Arne Westad's Restless Empire: China and the World Since 1750.
A sometimes inspiring but overall poorly told story of living with chronic pain.
This is an inspiring account that reminds us that with trust and empathy, there's no limit to what students and teachers can accomplish together.
Shifting seamlessly from travelog to history to nature writing, Davis weaves together a fascinating story of the geographical and cultural diversity of the Rio Magdalena, a diversity that characterizes the spirit of Colombia. Recommended for those who enjoy good writing, and all interested in a new perspective on personal narratives.
Recommended for general readers who enjoy aviation, technology, and business histories. [See Prepub Alert, 10/7/19.]