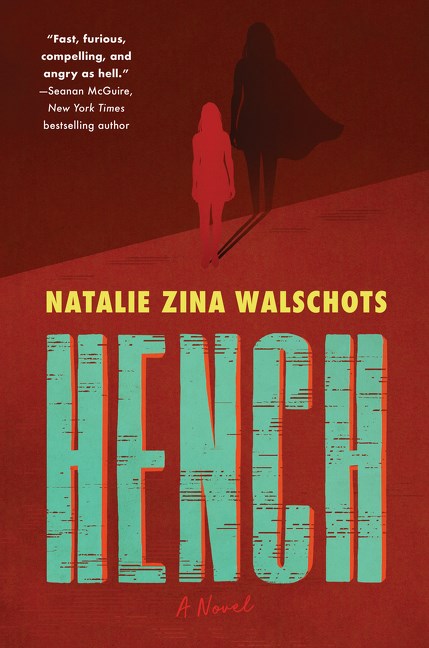 Supervillains, an ancient storyteller, gods and monsters. The best science fiction & fantasy novels published in 2020.
DeLuzio gives an up close and personal look at the sometimes feared, often mocked sf convention, only this one just might have real aliens in attendance. The double entendre title highlights the book's deeper theme: How do we define what is real and what is fantasy? Some readers may be confused by the sf references and gaming jargon, but the quirky cast of characters and their relatable geekiness more than make up for it. Includes short stories "Troll Bridge" and "Do You See What I See?"
The combination of hard sf elements and Hughes's background as a cartoonist create a vivid, expansive reading experience. This will especially interest readers who are excited by hybrid novels that blend traditional and illustrative formats.
Neuvel's intriguing first-contact story is set through centuries of manipulation and pursuit. It's a promising start to what looks to be a dark and exciting trilogy.
An incredible end to this epic trilogy. Mixing historical parallels of Chinese history, the themes of war, politics, and colonialism are balanced with terrific, flawed characters and amazing worldbuilding.
This enjoyable and thrilling read features excellent worldbuilding and lively characterizations. The engaging crew and well-drawn plot will have readers hoping this will become a series.
Chen's (A Beginning at the End) writing wraps hard topics with heartfelt and humorous prose, creating a delightful novel of the steps and missteps of power, friendship, and trust.
Faber (The Crimson Petal and the White), an award-winning writer of short stories, fiction, and nonfiction, has created a thoroughly engaging young adult crossover fantasy that occasionally breaks the fourth wall by speaking directly to the reader midstory. Clever and enjoyable, this Narnia-like work will delight any fantasy buff.
This compelling novella is Africanfuturism sf at its best.