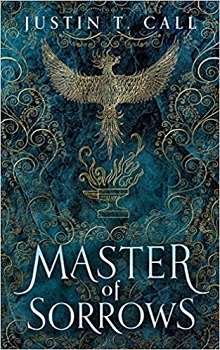 Call's debut, which kicks off the "Silent Gods" series, takes its time coming to a boil, but by the final act there is plenty of action and conflict. Readers of Mark Lawrence's "Book of the Ancestor" trilogy or Patrick Rothfuss's "Kingkiller Chronicle" will appreciate the depiction of a young conflicted hero coming of age in a fantastic school.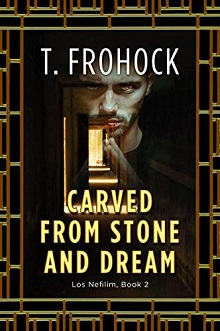 Each book in this series can be read as a stand-alone, but readers will enjoy the depth of the characters more if they read Where Oblivion Lives first. Recommended for fans of dark fantasy, supernatural beings interacting with humanity, and spy stories.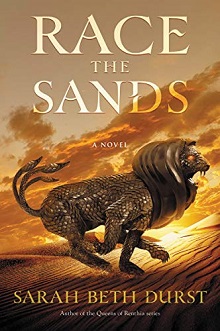 Durst's latest delivers the same sweeping prose and lush worldbuilding as her "Renthia" series, with strong female protagonists and lively supporting characters. This compelling fantasy will please fans and engage new readers.
The ninth "InCryptid"novel is recommended for most collections. While not a good starting point for the series, it centers on series favorite Sarah and dives into a cryptid angle that fans have been waiting for with the Johrlac. Also included is the novella "Follow the Lady," about Antinomy Price's journey home after That Ain't Witchcraft.
Bishop's many fans will welcome this latest installment, but new readers should start with the first book of this high fantasy series to be fully immersed in the multilayered world- and character-building.
Stevermer spends little time on worldbuilding, and the terms she employs may confuse readers. Characters are placed into intriguing situations but never seem to learn or grow. Fans would be better served with the YA novels of Anna Godbersen.
Gailey sets this adventurous novella that twists a historical trope into a singular story in an alternate future Southwest populated with bandits, shoot-outs, and fierce queer people. Readers will root for these rowdy librarians.
This slow-burn fantasy romance with one-of-a-kind worldbuilding is recommended for patient fans of fairy-tale retellings.
While the worldbuilding is vast and the characters complex, the multiple points of view may cause some to get lost in this debut series opener. This is the first in a projected quartet that will publish through April 2020, giving readers hope for further action-filled plots and disparate story lines to come together.