DeForge (
Leaving Richard's Valley
) pushes his ability to wring pathos out of surreal situations further than ever in this dazzling satire of technology run rampant that doubles as a meditation on the sense of alienation that often grows out of heartbreak.
An incendiary corrective to the myths and misconceptions surrounding these events and a memorial to the lives lost or forever altered that should be required reading for all Americans.
While structurally challenging, Roca's massively appealing illustration and masterly sense of narrative make this true story exceptionally compelling.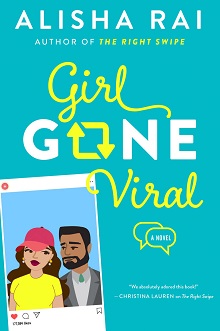 Rai follows up
The Right Swipe
with a sweet and spicy romance that delves into some deep issues of mental health for both main characters (severe anxiety and PTSD), as well as the effects of social media on people's lives. Essential for public libraries. [See Prepub Alert, 10/14/19.]
Améziane's (
Muhammad Ali
) gritty, expressive illustration and muted color palette present this unflinching depiction of the brutal price the Attica inmates paid for demanding civil rights in a style evocative of the 1970s Hollywood Renaissance aesthetic. Sure to be one of the most discussed books this year.
A lacerating, darkly hilarious howl against racism, sports fandom, and tribalism in general by an artist with a distinct and necessary vision.
Besides appealing to general readers who enjoy cartography, art, and "superlative" books, such as the
Guinness Book of World Records
, this is also well suited to academics and students of history, geography, and art.
The quality of this tome and its emphasis on current features make it worth a purchase even where libraries own
National Geographic the National Parks: An Illustrated History
.
A marvelous work of synthesis. Selectors would do well to place it the circulating collection, as readers will need time and leisure to absorb the many wondrous facets.