How can a community have brave, challenging conversations? That was the question St. Paul, MN Mayor Melvin Carter III posed to Catherine Penkert, director of the St. Paul Public Library. Her response was to launch the citywide reading initiative, Read Brave St. Paul, in January and February.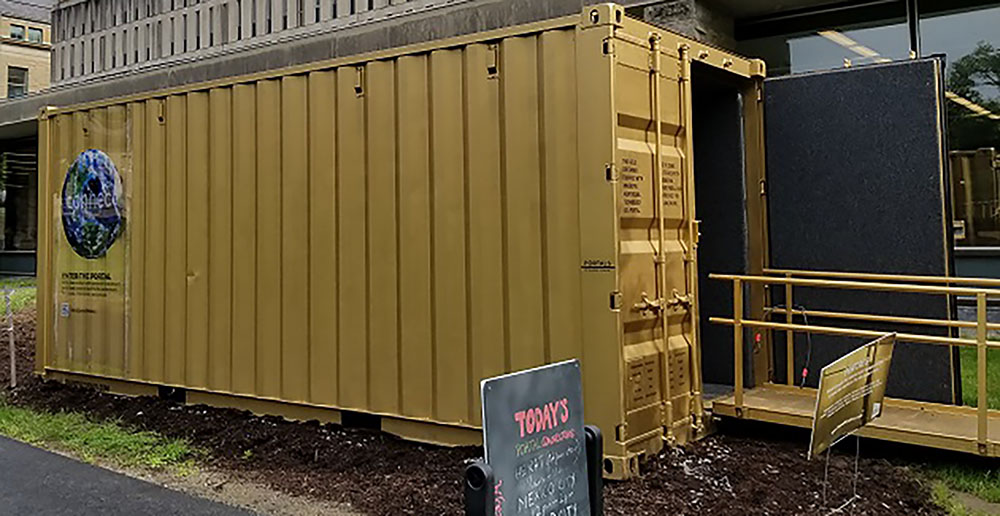 Using the Cornell Portal outside Olin Library, Emma Wagner '21 talked with two young people from Kigali, Rwanda, who told her health care is better in urban areas than rural ones and explained the country's universal health care system. The Rwandans also asked Wagner about the MeToo movement in the U.S.
The term librarian embraces many kinds of jobs, and often the first place someone lands isn't the perfect fit.
A model and inspiration for public libraries worldwide, the San Francisco Public Library (SFPL)—with its committed staff, transformational leadership, amazing array of programs, partnerships, popularity, and community connections—is the 2018 Gale/LJ Library of the Year.
The key notes of the Laurel Branch Library—transparency and playfulness—work together.
The MIT Media Lab has expanded beyond academic and corporate collaborations to join forces with public libraries for the Public Library Innovation Exchange (PLIX), coordinated by the Media Lab Learning Initiative and MIT Libraries and supported by a grant from the Knight Foundation.
Students who can confidently analyze primary sources "look at things with a critical eye," says school librarian Tom Bober. But cultivating this crucial skill can be daunting, as he discovered as a classroom teacher. After attending the Library of Congress (LC) Summer Institute in 2013, however, Bober was armed with strategies—and ready to spread the word.
When it comes to funding programs at the Kokomo–Howard County Public Library (KHCPL), Trina Evans has dubbed herself the #persistentlibrarian. "I am not afraid to ask, be told 'no,' or wear people down until they say 'yes,' " Evans explains. Since she began working a few hours a week for KHCPL in 2014, Evans has become, in the words of Director Faith Brautigam, a "one-woman tidal wave."
"My mind-set is to think through a process or procedure or problem and connect the threads of a solution," Amy Mikel says. "Then I keep at it, even if it takes years." That may explain how Mikel's in-person class for 20 teachers has in three years become a digital class for more than 1,000.