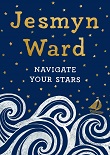 There are lots of great nonfiction titles to wrap up April coverage, especially in the arts. Chantler offers a graphic novel about jazz great Leon "Bix" Beiderbecke, esteemed poet Mark Doty considers forebear Walt Whitman, and art critic Gopnik takes on Warhol. Plus a dog-loving memoir from Boylan, inspiration from two-time National Book Award winner Ward, and more.
A general purchase recommended for public libraries.
Against the backdrop of World War II, this respectful narrative presents a compassionate and meticulous remembrance of the young women profiled throughout.
This fascinating study is a model of historical sleuthing. Vigorously researched, it should appeal widely to history buffs.
Overall, the work presents a commendable treatment of pecuniary matters during this country's embryonic stages and is recommended for readers interested in fiscal matters and American economic habits.
All readers will find inspiration in this uplifting book, particularly in today's complex world. Pair with Maxwell King's The Good Neighbor for a multifaceted look at an innovator of children's television. [See Prepub Alert, 4/8/19.]
This fond memoir of friendship and fame will appeal to fans of Wham! and 1980s pop. [See Prepub Alert, 4/8/19.]
While ultimately Nelson is unable to refute nonideal critiques of his position, even readers leery of his conclusions will learn much from his attempt.
While Kapilow doesn't quite make his case, he has written an engaging, informative, and provocative book that is recommended for fans of Broadway musicals.