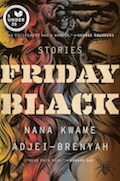 The Reckoning by John Grisham leads holds by a landslide this week. It is also an IndieNext selection. Multiple stories about horror fiction arrive in time for Halloween. Eve Ewing's Ghosts in the Schoolyard: Racism and School Closings on Chicago's South Side and Nana Kwame Adjei-Brenyah's Friday Black: Stories get focused attention. BookNet Canada issues a report on audiobook listening, buying, and discovering.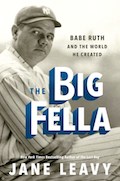 Random House and Crown merge into one joint division. Seven adaptations hit screens today and through the week, and even more are on the way. NYT Magazine interviews George R.R. Martin and the paper celebrates The Hunger Games.
Judy Blume has sold film rights to Are You There God? It's Me, Margaret. The Next Person You Meet in Heaven: The Sequel to The Five People You Meet in Heaven by Mitch Albom and Killing the SS: The Hunt for the Worst War Criminals in History by Bill O'Reilly, Martin Dugard top the bestseller lists. The Reckoning by John Grisham gets an early review. The shortlist for the T.S. Eliot Prize is out.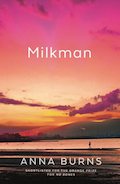 Anna Burns has won the Man Booker prize for Milkman. It will publish in the US this December. Heavy: An American Memoir by Kiese Laym is picking up buzz. The NYT offers a podcast with director Barry Jenkins and author Meg Wolitzer on the art of adaptation.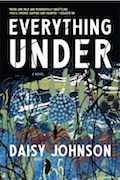 The Man Booker prize will be awarded tonight in the UK. Unsheltered by Barbara Kingsolver is getting mixed reviews. Esquire picks the best film adaptations of novels this year. And on that note, FX is going to adapt Carmen Maria Machado's Her Body and Other Parties.
Unsheltered by Barbara Kingsolver leads holds this week. The Library Book by Susan Orlean gets plenty of buzz, as does Ellie Kemper's My Squirrel Days. Elle picks "The 19 Best Books of 2018 (So Far)." Christopher Paolini announces his newest book, set in the world of Eragon, The Fork, the Witch, and the Worm: Tales from Alagaësia (Volume 1: Eragon).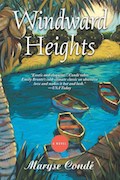 The Not Nobel award is granted. Plenty of adaptations open today and over the weekend. Haunting of Hill House captures the buzz. James Patterson says that library users need to make some noise.
LJ covered the devastation of a 1986 fire at LA's Central Library as well as its reopening in 1993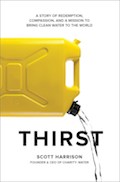 Many new titles appear on the bestseller lists this week. The Witch Elm by Tana French and The Library Book by Susan Orlean get reviews in both the NYT and The Washington Post while news breaks that Colson Whitehead's next book will be published in July. Pet Sematary gets a trailer and Samin Nosrat's new Netflix show Salt, Fat, Acid, Heat starts today.