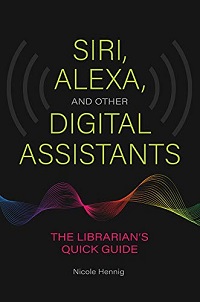 Highly recommended for archivists, records managers, and other information professionals; those unfamiliar with voice computing will gain a basic understanding of the technology and its potential uses in library settings; an engaging and intellectually stimulating read highly recommended for all librarians; library managers will find this useful information for designing rewarding short-term work experiences
Written and directed by Terence Davies (The Deep Blue Sea; Sunset Song; A Quiet Passion), this demanding autobiographical drama portrays a working-class family in postwar Liverpool terrorized by an abusive dad (Pete Postlethwaite) sometimes given to moments of tenderness...
After a tense hearing at which a judge rules against Miriam (Léa Drucker) for sole custody of her young son (Thomas Gioria) and teen daughter (Mathilde Auneveux), sharing instead with her ex-spouse Antoine (Denis Ménochet) becomes the new front in their ongoing war...
While neither pathetic nor bathetic, this look at the impact of blindness isn't insightful or inspiring enough to stand on its own. An optional purchase for general audiences as a supplement to factual information about the condition.
This excellent film includes vital information on PTSD, opioid painkillers, and medical marijuana that can be put to use in most communities. A must-purchase for adult collections.
Friends and collaborators recall the many sides of the man and artist, his enduring legacy, and his singular pursuit of beauty. Recommended.
Spirited homage to the 1980s-era action movie style, this empowering gut-punch offers emotional resonance and promotes agency for marginalized women delivered beneath the neon pop culture glow of the revenge adventure film.
A worthy edition to most audio collections. Give this to mystery and horror lovers ready for a challenge and open to an innovative plot construction. ["Turton's debut is skillfully done. He expertly manages the many moving parts...while taking readers ever deeper into the story":
LJ
7/18 starred review of the Sourcebooks Landmark hc.]
Thought-provoking legal issues and complex characters; recommended for public library patrons.