Essential reading as Americans continue to grapple with our involvement in Asia and for anyone interested in top-drawer literature. [See Prepub Alert, 7/15/19.]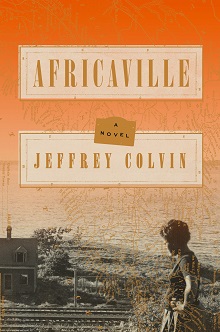 Excellent reading that revives our sense of community while revealing North America's racial complexity in a new light. [See Prepub Alert, 5/20/19.]
The character of the unassuming retired PI will appeal to fans of Naomi Hirahara's "Mas Arai" mysteries, another series with an elderly investigator. The quiet story puts an interesting spin on Jewish history.
The latest page-turner from Tudor (The Hiding Place) contains elements of the supernatural within a thriller, but the true mystery lies in dark secrets kept and the lengths that some will go for justice and revenge. Plot twists and revelations will keep readers guessing to the last page. [See Prepub Alert, 7/8/19.]
Although this 20th "Varg Veum" mystery (after Wolves in the Dark), only some of which are available in English, stands alone, reading the backstory from its predecessor would be helpful. Action takes place primarily in the denouement, but the series' signature strengths of well-developed characters and a engaging story line are on full display.
Australian author Gentill's seventh installment featuring Rowland Sinclair (after A Murder Unmentioned) is as fun and consuming as her previous novels. The writing is superb, providing fascinating historical context as well as depth in her characters. Highly recommended for fans of the series and historical crime mysteries.
The "Jesus" trilogy wrap-up from Nobel laureate J.M. Coetzee, soulful drinking in Dublin with Roddy Doyle, memoirist Sam Lansky's debut novel, elegant family saga from Martha McPhee, Stefano Massini's novel behind the hit play, love likely lost from Spencer, and an idealist's road trip from Tobar, plus more top literary fiction
This elegant novel will satisfy all readers who appreciate a good story, well told. [See Prepub Alert, 7/15/19.]
This novel provides an entertaining and humane story of what it's like to teach high school. Already a hit with teachers when it was self-published in 2018, it will appeal to anyone who enjoys humorous workplace narratives.