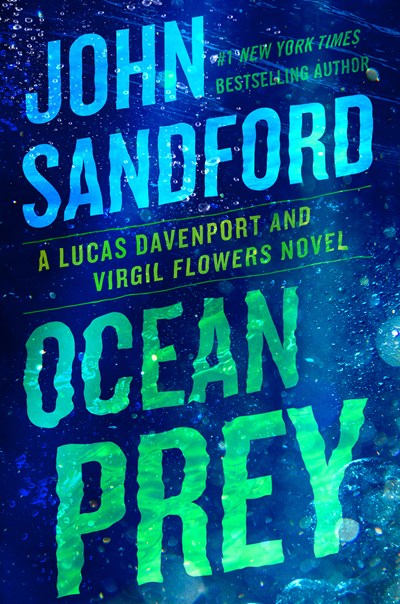 LibraryReads and Library Journal offer read-alikes for patrons waiting for Ocean Prey by John Sandford.
The St. Cyr series, and this entry in particular (following Who Speaks for the Damned), is highly recommended for readers who want their history appropriately dark and gritty, their politics dirty and corrupt, and their mystery fascinating, convoluted, and just as relevant now as it was then. Sebastian St. Cyr, with his foot in the aristocracy and his eye on justice, is a hero to be followed into whatever dark corner he investigates.
A delightful read for fans of light paranormal romances or cozy romances in general.
Spencer, author of various series featuring police officers ("Jennie Redhead"; "Monika Paniatowski") offers an intense, convoluted stand-alone. It's not always easy to piece together Rob's twisted thoughts and the police investigation, but readers who enjoy Spencer's works might want to try.
Readers who enjoy historical mysteries with a touch of romance will enjoy the period details and strong female characters, as well as Ella's colorful parrot, Montezuma.
Readers who prioritize hot sex scenes and character-driven plots, as well as fans of Hodges's previous novels, will enjoy this installment.
Recommended for fans of Christina Lauren and Sally Thorne, as well as fans of the author's debut.
Fans of the series will want to read this book in one sitting. It's wickedly full of twists, turns, and a dizzying array of pop culture references and witticisms.
This mystery has dark elements that contrast with the beautiful locale; it will please fans of the series, as well as those who appreciate noir novels in general. The characters are well developed, with their faults laid out for readers. The several strands of the plot are all brought together quite acceptably in the denouement, except for Cal's earlier crime, which is left to readers' imagination; the author intends this to be the last book in the series.