Reminiscent of Agatha Christie mysteries, this first in the "Harith Athreya" series is a sure hit for readers who love a taste of foreign intrigue and a solid whodunit. Fans of Ngaio Marsh's A Man Lay Dead and Patricia Moyes's Dead Men Don't Ski will also enjoy.
British author Bailey presents a heartwarming, laugh-out-loud hilarious debut rom-com. Complete with fabulous sidekicks, quirky neighbors, and an eccentric but lovable family, it features an authentic and refreshing hero. Fans of Beth O'Leary and Nick Hornby will relish every delightful moment.
This nuanced collection serves as an evocative reminder of the hard-fought right for women to vote and commemorates the 100th anniversary of the ratification of the 19th Amendment to the U.S. Constitution.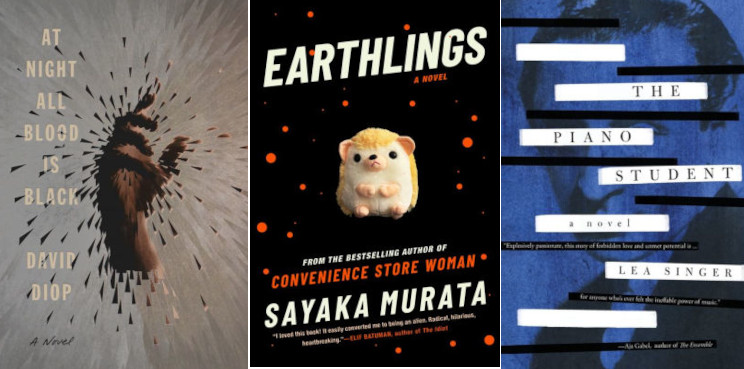 Fiction in translation featuring pianists, autofiction, and war from award winners and debuters.
Whether readers enjoy snacking on bite-sized twisty mysteries or are looking for a new author to follow, this anthology delivers.
Set in the slum of El Poso in Buenos Aires, this novel tells the story of Quity, a crime reporter for a large newspaper, and her lover, Cleopatra, an enigmatic transvestite ex-prostitute...
Incredibly detailed, based on research and the author's personal experience, this work rises above the level of generic action-thriller to that of literary art, joining such geopolitical forebears as VassilisVassilikos's Z and John le Carré's The Mission Song.
In the sixth in her "Karen Pirie" series (after Broken Ground), McDermid rewards readers with a timely and cracking good mystery that keeps the pages flying. New readers are brought up to speed and will join longtime fans cheering on the well-drawn characters.
Wilson's (Natural Complexions) latest is a wild, surreal modern trip down the rabbit hole. Anyone who enjoys stream-of-consciousness stories, as well as fans of artists Salvador Dalí and René Magritte, will enjoy this hallucinatory dreamscape. Modern cultural elements are supernaturally twisted, while the movie industry is satirized. Logophiles will love the imaginative uses of obscure words.