This book offers some sound lessons for those involved in retail, and will also benefit those who learn best from personal narratives.
An intriguing perspective on the intersections of IT, management, and finance.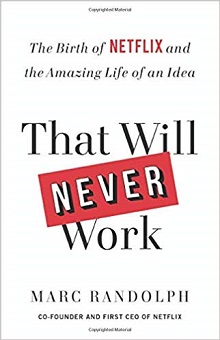 A worthwhile personal account and career guide for budding entrepreneurs.
Will appeal to those interested in the intersection of marketing and consumer behavior.
A useful guide that is most appropriate for actual or aspiring managers and management consultants.
Gilkey's constructive guidance will likely appeal to white-collar workers, especially those in managerial and administrative positions
Through the stories of individuals, often from varied neighborhoods, businesses, and corporations, Lemann makes these experiences come alive. Readers can use this insightful business history to guide their forecasts
Based on six years of research and with a fast-paced writing style that interweaves multiple stories, this illuminating work on the exceedingly influential Koch and his company will be welcomed by all readers of business or politics. Leonard does for Koch what Andrew Sorkin's Too Big To Fail did for the 2008 financial crisis
While the work overall is hindered by repetition, it also contains suggestions that will likely provoke reflection by business owners and experienced managers.