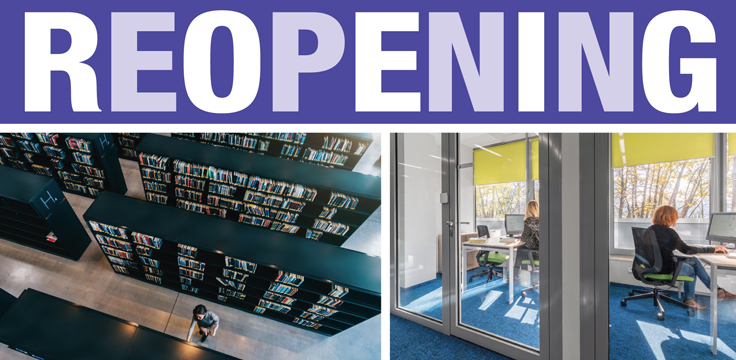 In addition to enhanced cleaning protocols, training, and the public use of personal protective equipment like face coverings, the impacts of coronavirus are transforming how we design public spaces in the short and long term.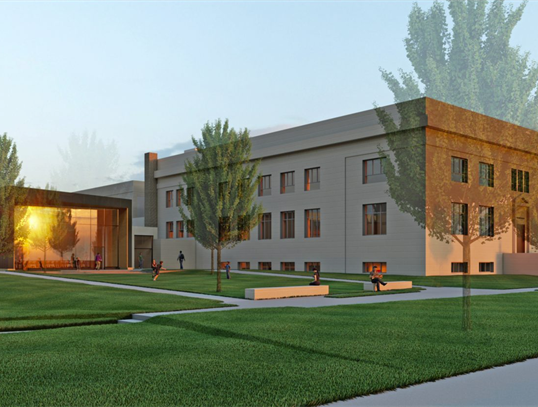 Construction work is scheduled for the Public Library of Youngstown and Mahoning County, OH, and Saugatuck-Douglas District Library, MI; Paramus Public Library has applied for NJ Construction Bond funding; and yes, there's a podcast for everything—now, a new library construction podcast from the Massachusetts Public Library Construction Program.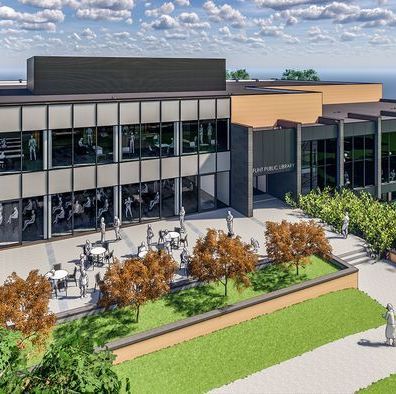 COVID-19 causes construction delays for Flint Public Library, MI, and Carroll Public Library, IA; Saskatoon PL purchases property for new Central Library; Eden Prairie Branch of Hennepin County Library, MN, and Felton Branch of Santa Cruz Public Library, CA, see grand reopenings before library closures.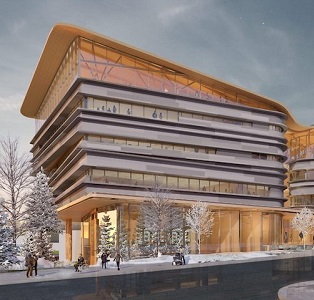 The design for Ontario's Ottawa Public Library and Library and Archives Canada is unveiled, Babson College's Horn Library gets a new Commons, St. Charles Public Library District will join three sections of the library, and the unBound Library Branch of Meridian Library District, ID, is scheduled to reopen in a new location this fall.
Arizona State University's Hayden Library reopens, MIT's Hayden Library plans a renovation, Deschutes PL acquires new land, and the Public Library of Cincinnati and Hamilton County launches a multiyear system-wide improvement project.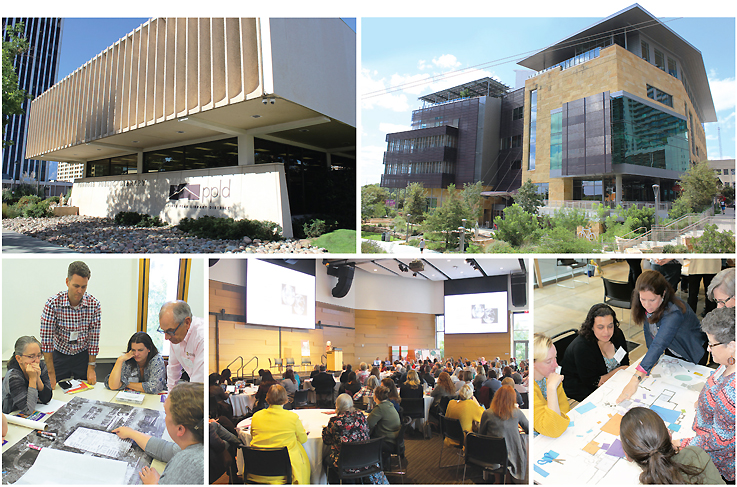 At LJ's 2019 Design Institutes in Colorado Springs, CO, held at the Pikes Peak Library District (PPLD) on September 13, four public libraries in California, Idaho, Texas, and Arizona enlisted architects and attendees to brainstorm on upcoming library design challenges.

At LJ's 2019 Design Institute in Austin, TX, held at the Austin Public Library (APL) on October 14, six public libraries in Michigan, Texas, Nebraska, and Florida enlisted architects and attendees to brainstorm on upcoming library design challenges.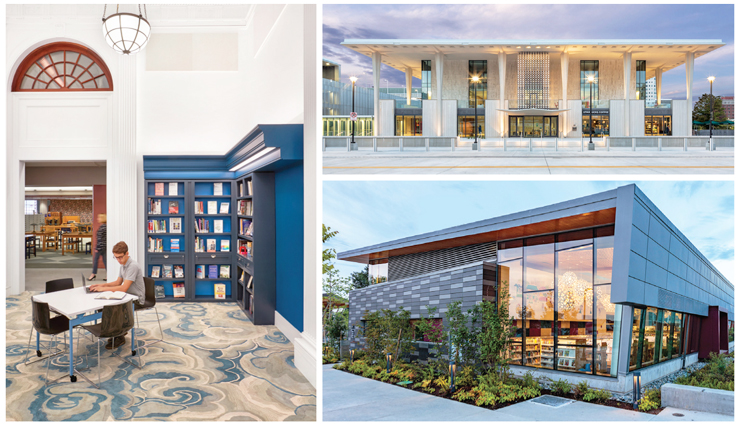 The 2019 New Landmark Libraries celebrates six paradigm-shifting public libraries designed around their communities' changing needs.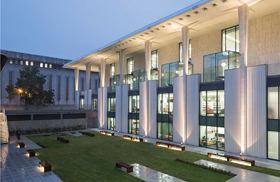 The Central Library branch of Tulsa City-County Library, OK, is one of six winners of our New Landmark Libraries for 2019. Its $55 million renovation transformed the original library and created an event space for 400, an interactive and expansive outdoor plaza, and 26 percent more public programming across its five stories. In collaboration with the city, the project was intentionally designed to revitalize the downtown core.